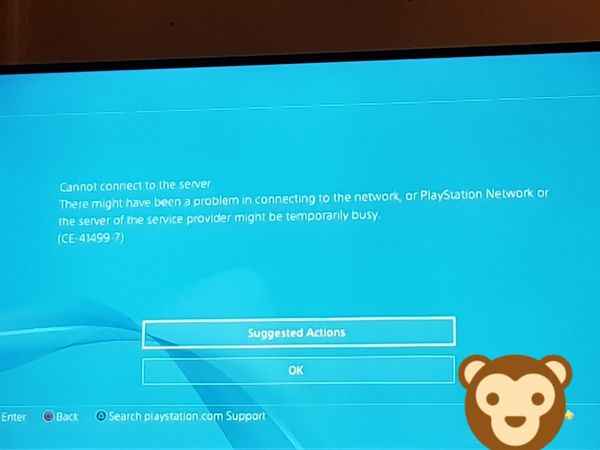 PS4 error CE 41499 7 is causing problems with players attempting to get onto the PlayStation Network in the last couple of days. Usually, you can find a solution to PSN error codes online, but there's nothing about this particular one.
PS4 error CE 41499 7 appears to relate to the server connection. The message reads:
Cannot connect to the serer. There might have been a problem in connecting to the network, or PlayStation Network or the server of the service provider might be temporarily busy.
The online connection problem has been reported since the latest PS4 update 5.05, and has surfaced when players have either been trying to connect to party chat, clicking on friend's requests, or viewing their profile.
There's a big thread over on the PlayStation community forums, with some players claiming they've phoned PlayStation support, who say they don't have an answer but are looking into problems with the PS4 error CE 41499 7.
Sometimes, restarting your PS4 or resetting your router can fix online connection issues to the PSN, but if that doesn't work stay tuned. We've reached out to Sony directly to find out whether there's a fix.
New connection problems seem to surface after most new PS4 updates, so let's hope it won't take long to fix. Meanwhile, players are looking forward to the PS4 update 5.50 beta, which will be the next major firmware update. Big things are expected with rumors that Sony may implement new features such as the ability to change your PSN name.