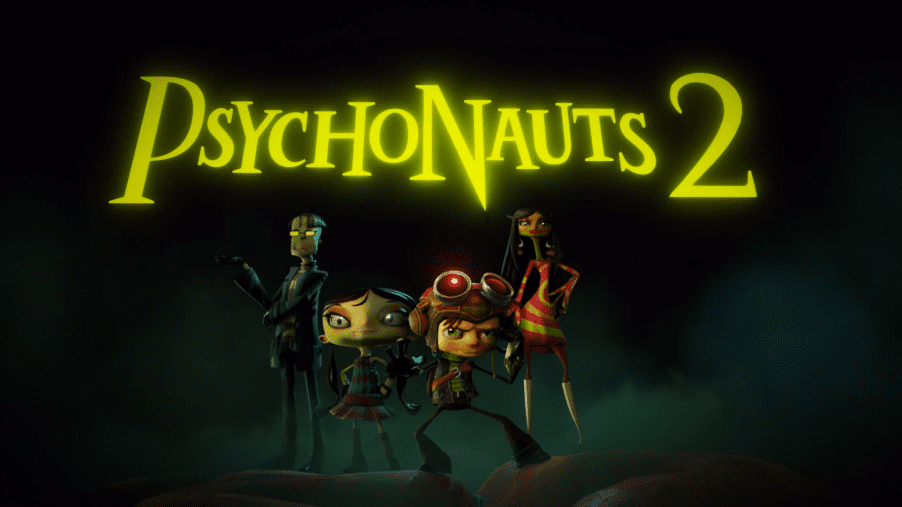 The Entertainment Software Association has announced that new Psychonauts 2 gameplay will be showcased during a panel at the E3 Coliseum, featuring appearances by Double Fine Productions' Tim Schafer and actor Jack Black. This is the third panel confirmed for E3 2019, the other two being Infinity Ward and CD Projekt Red, which will showcase the new Call of Duty game and Cyberpunk 2077, respectively.
Psychonauts 2 Gameplay With Tim Schafer and Jack Black Coming At E3 2019
There's currently no word on what to expect from the Psychonauts 2 gameplay demonstration, although the fact Schafer is in the mix means it should definitely be worth tuning into, especially as we haven't exactly been inundated with new footage on the game as of late. Plus, with Jack Black there you're at least guaranteed a bit of a laugh, so make sure you give it a watch, eh?
Psychonauts 2 is slated for release on PlayStation 4, PC, and Xbox One at some point this year, and was announced at The Game Awards 2015. Schafer confirmed at the reveal that Double Fine was looking to raise $3.3 million through crowdfunding, which would be achieved via Fig. The game ended up raising over $3.8 million with five days remaining on its fund raising campaign.
Double Fine had originally pencilled Psychonauts 2 in for a 2018 release, although in December 2017, with the game now in full production, the team realised this would no longer be possible and booted the project into 2019.
Psychonauts 2 will take place following the events of Pyschonauts in the Rhombus of Ruin. Schafer has said that a number of elements that appeared in the original game will be explored in more detail with the sequel, including Raz's family history and curse, as well as Raz finally realising what the term girlfriend means.
Pyschonauts 2 has yet to attract a release date but we'll keep you posted.
Source: ESA