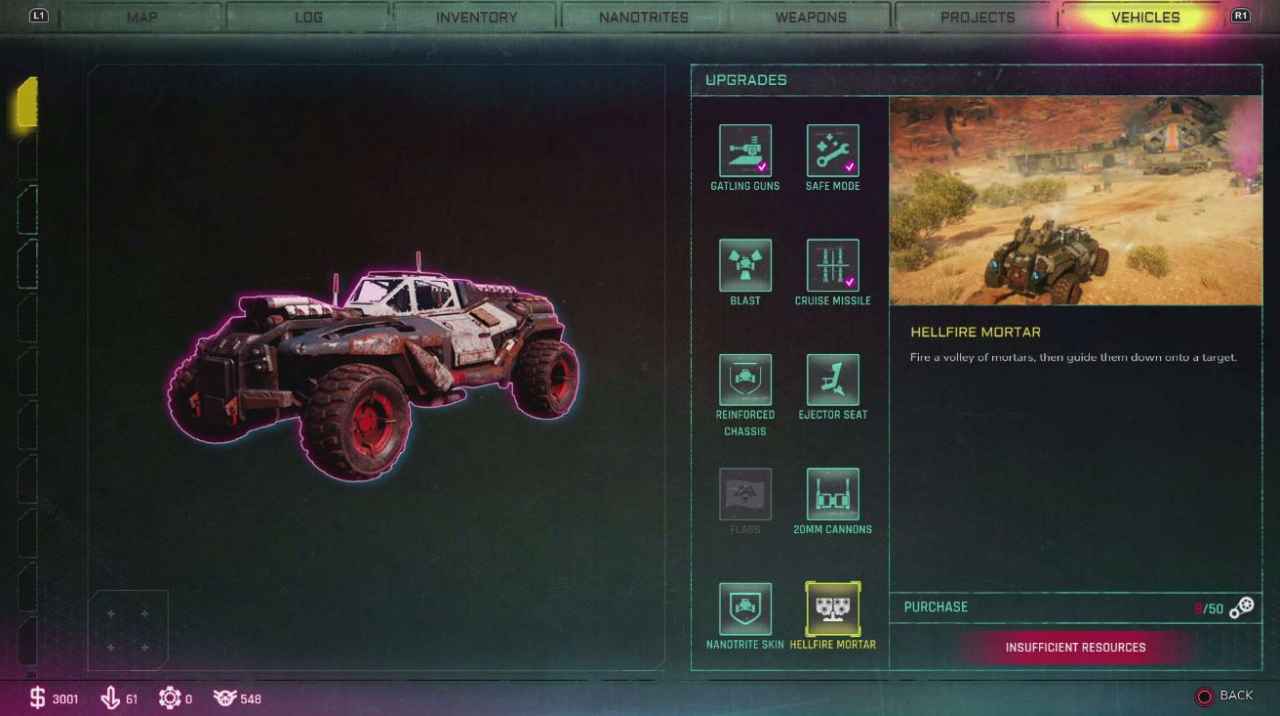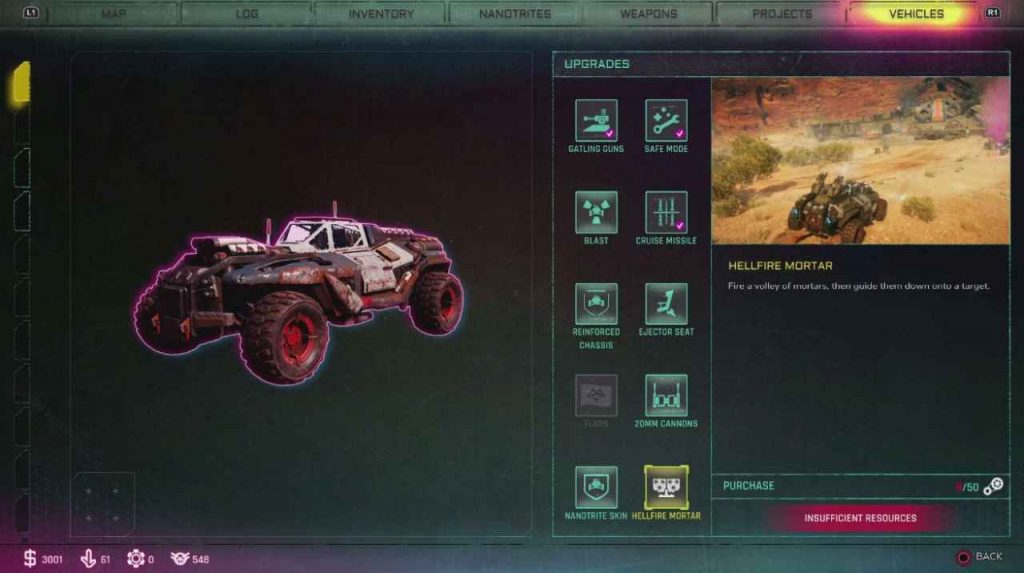 Rage 2 has a variety of Vehicles in the game, ranging from standard four-wheelers to Monster Trucks and Hover Boats. Some of these Vehicles have Upgrades, which grant you new weapons to use when taking on Convoys. In order to upgrade your vehicles, including your trusty Phoneix, you will need to find Auto Parts.
How To Upgrade Vehicles
Vehicles can be upgraded from the Vehicles tab of the menu. These Upgrades range from new equipable weapons to increased armor for the vehicle. Upgrading your vehicles will consume Auto Parts. Each upgrade will cost between 10 and 50 Auto Parts.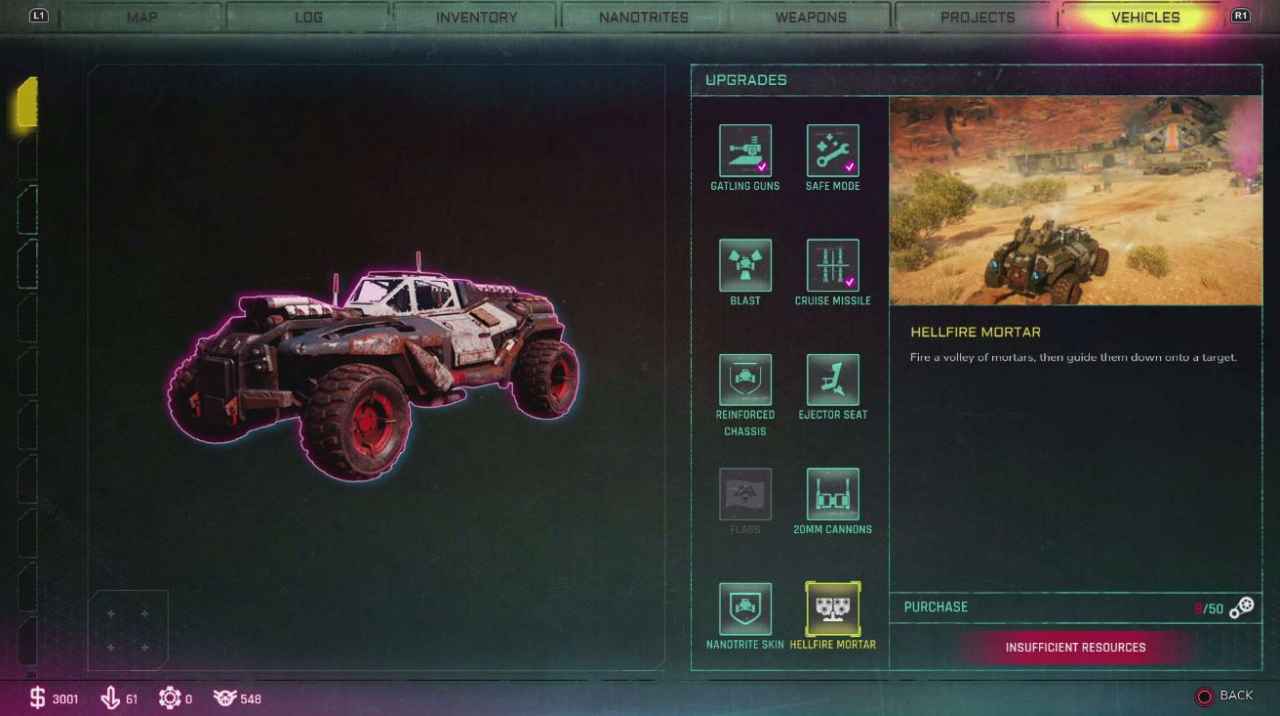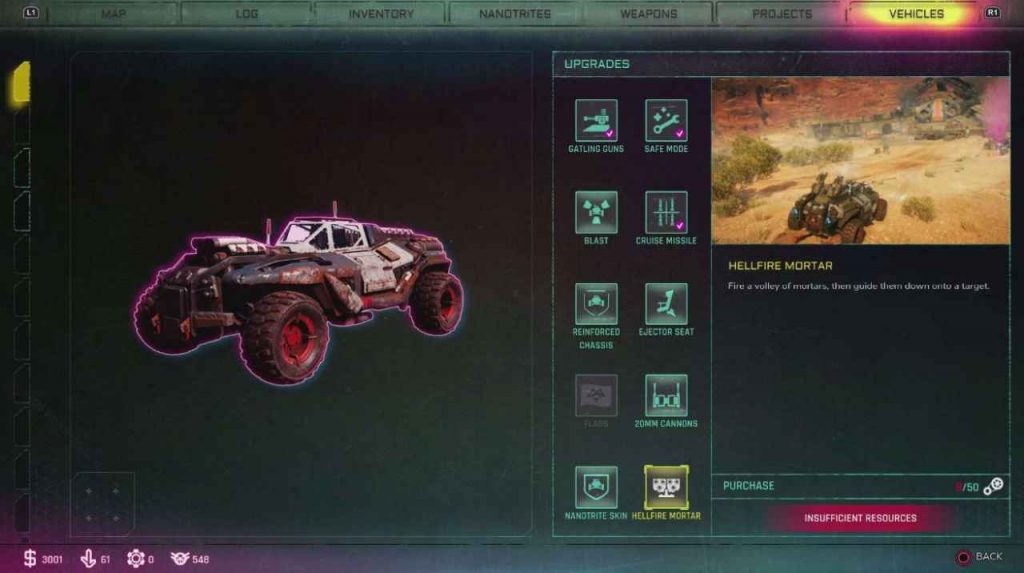 Auto Parts can be obtained from a few different activities. You can find them by coming in first place in Races. These are derbies, not one-on-one races you find in the world. The first derby you can find is in the Torn Plains, North-East of Gunbarrel. You can buy Auto Parts from vendors in Trade Towns.
Convoys patrolling the Wasteland will also drop Auto Parts. However, these are tough and will require some upgraded weapons. Finally, Ark Chests can drop Auto Parts. Ark Chests are found in areas around the Wasteland. They are white and require you to use Focus on them.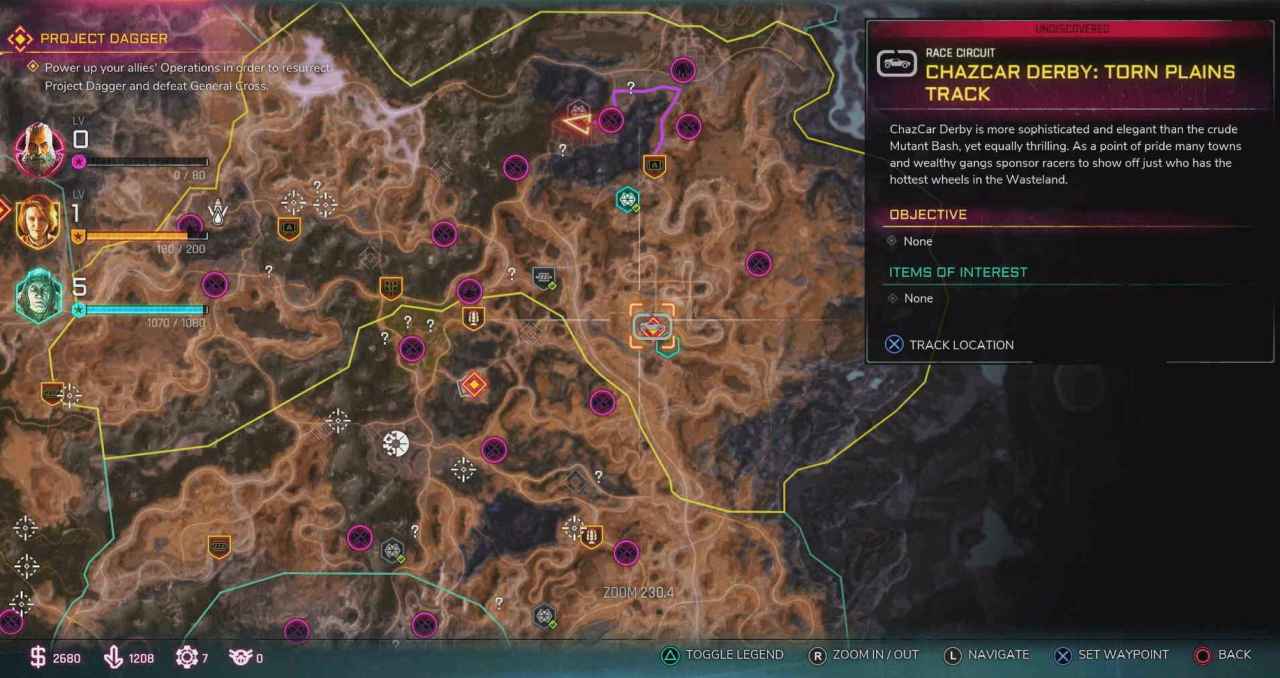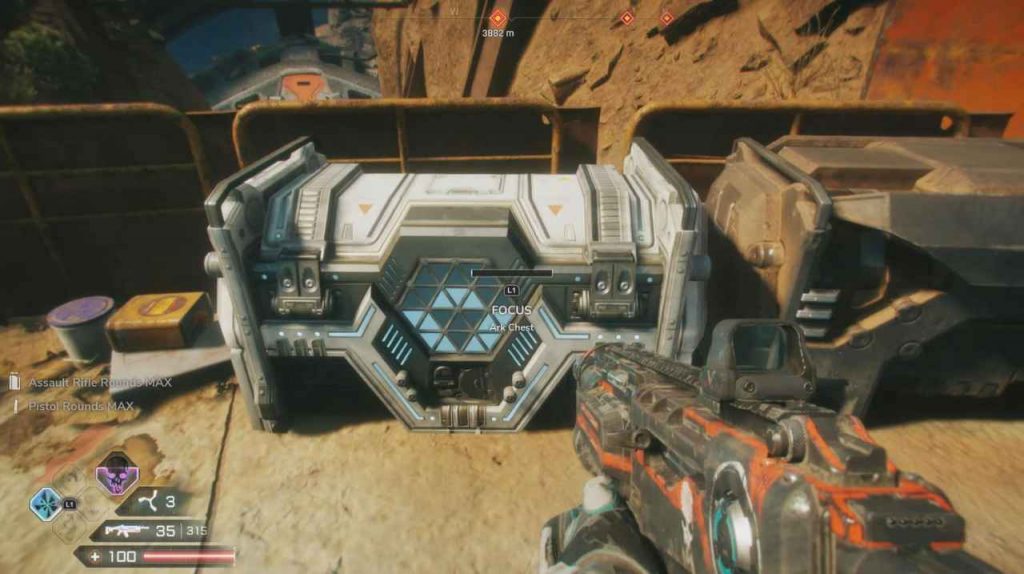 That covers how to upgrade vehicles in Rage 2. Auto Parts are one of the rarer materials in the game, so finding them can be tricky.
Check out our selection of Rage 2 guides: