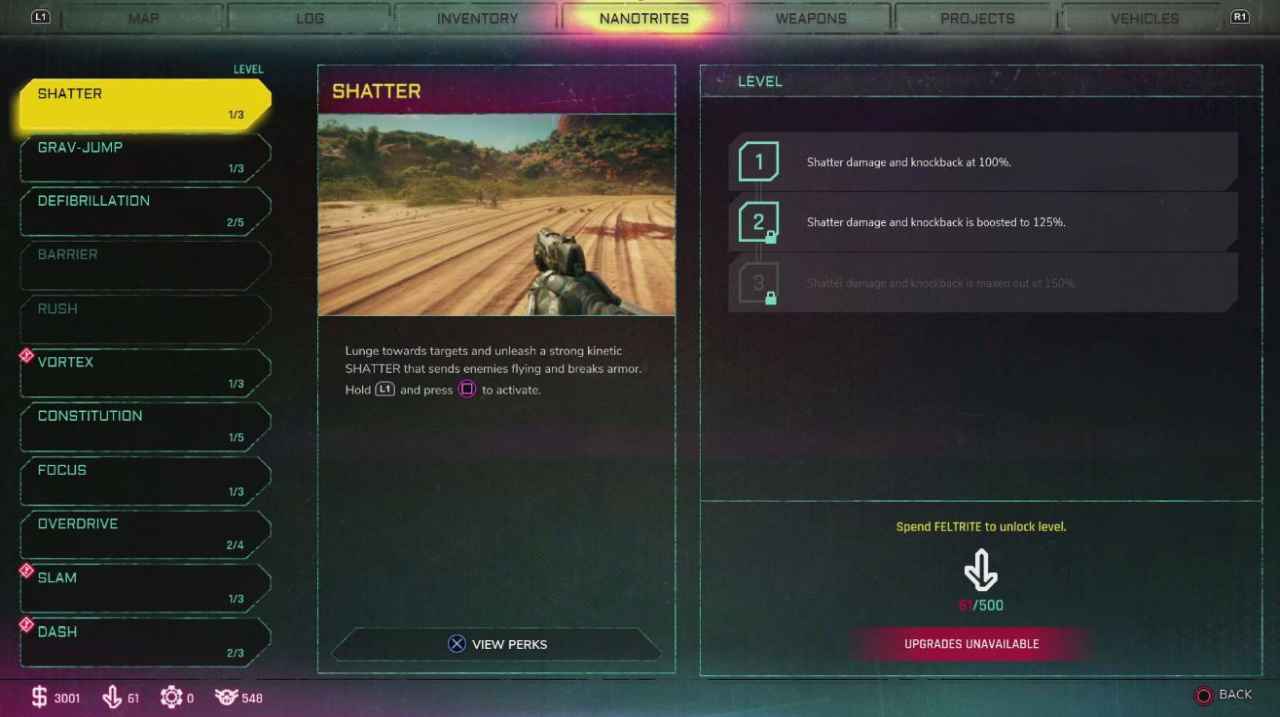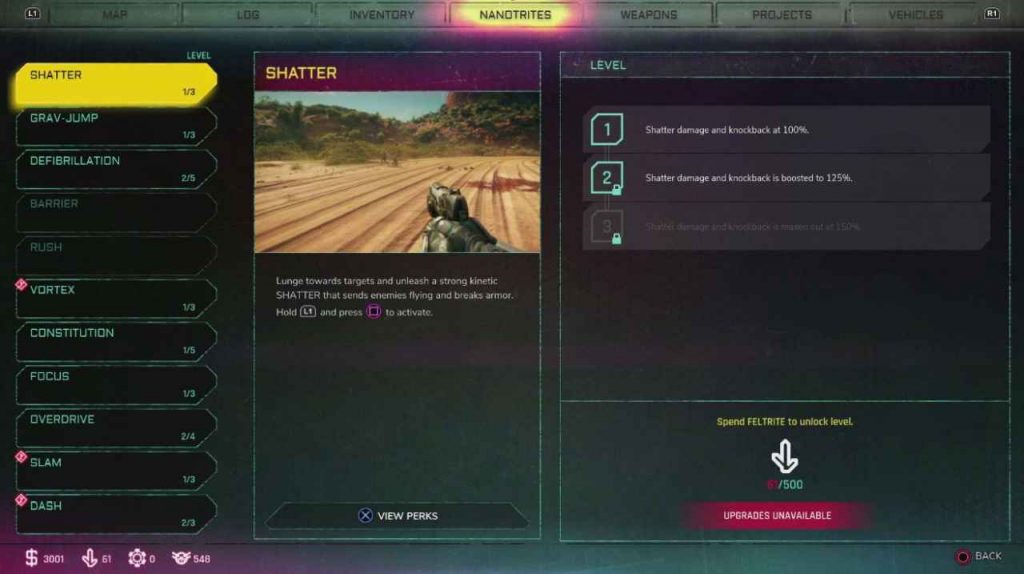 Rage 2 adds variety to its crazy combat with Nanotrite Abilities. These abilities can be found in Arks. If you need help finding those Arks check out our guide here. You can Upgrade those Nanotrite Abilities to increase their effectiveness and grant additional bonuses. To do this you will need to find Feltrite to increase their effectiveness and collect Nanotrite Boosters to add additional perks to them.
How To Upgrade Nanotrite Abilities
You can upgrade the effectiveness of your abilities from the Nanotrites tab of the menu. These Upgrades range from increasing the number of uses of the ability to increasing the damage you deal with it. In order to upgrade their effectiveness, you will need to collect Feltrite. Each upgrade will cost 500 Feltrite.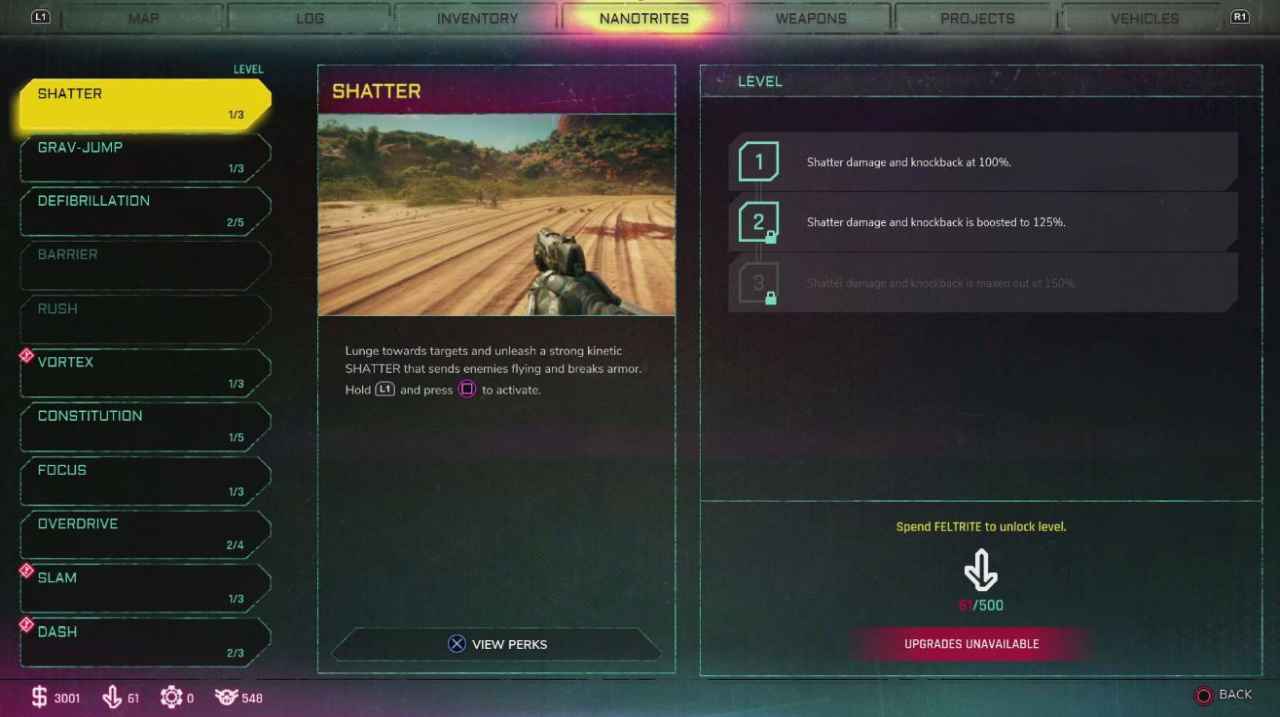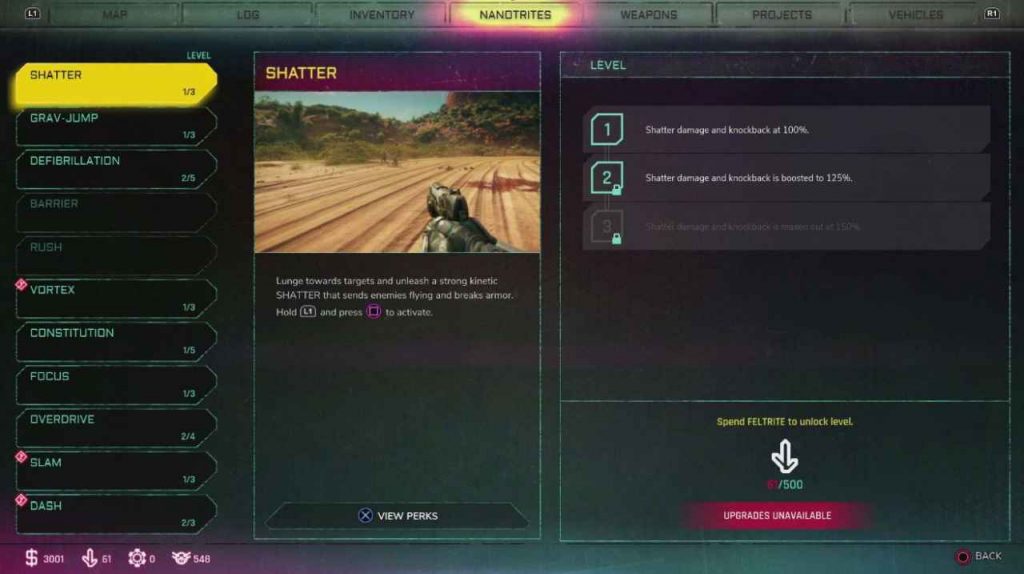 Feltrite can be found throughout the Wasteland of Rage 2 by doing almost anything. Upon killing enemies, a chunk of Feltrite will drop from them. You can pick these up by walking over them or holding L1 to suck the Feltrite around Walker towards him/her. You can also find blue Feltrite Engines scattered around the world and points of interest. Shooting these will cause Feltrite to pop out of them.
In some locations, you can also find Feltrite embedded within walls. These blue crystals can be gathered by holding L1 close to them. This will focus the Nanotrites in your blood and allow you to pull them out. Finally, you can find the material in some Storage Containers. These containers can either contain Feltrite or Cash. They are denoted by pink lids and black cases. You can see how many are in each location by holding L1 and looking at the objectives for the area.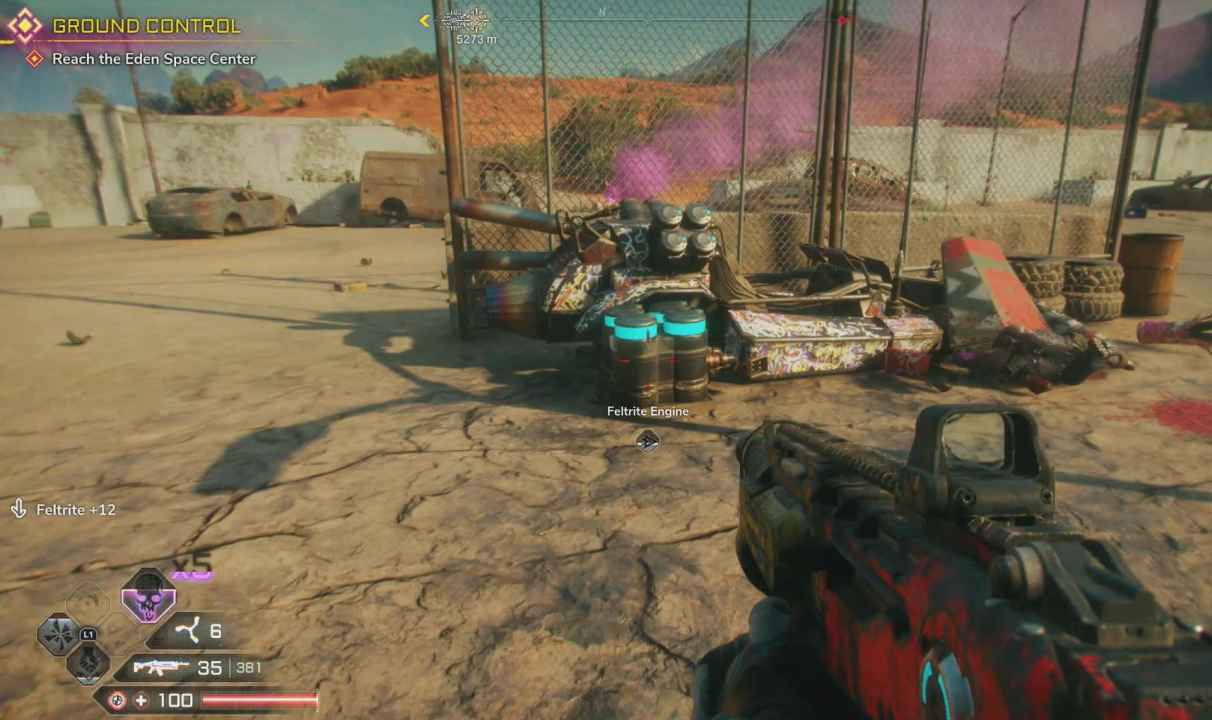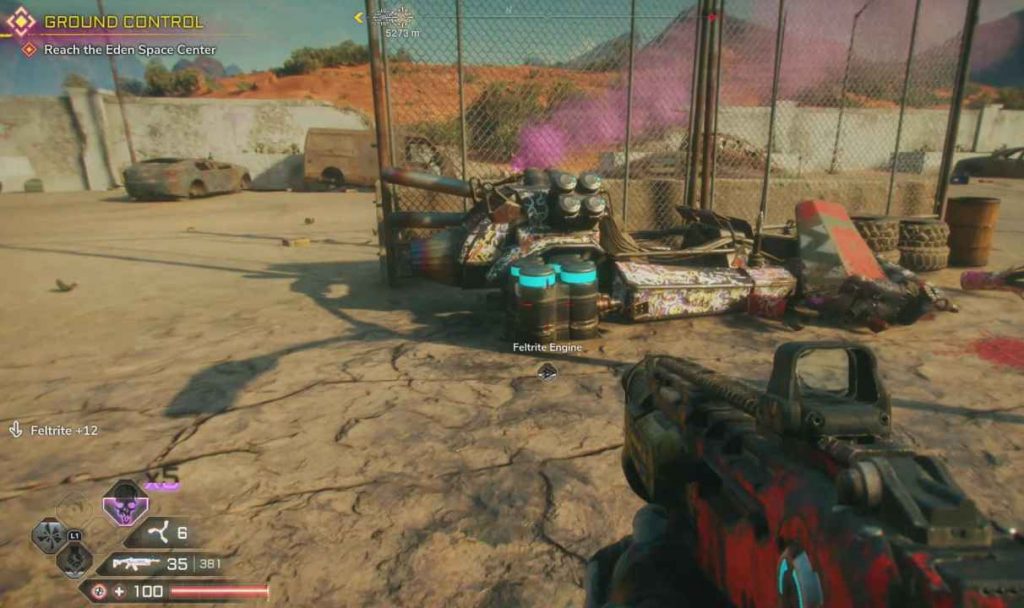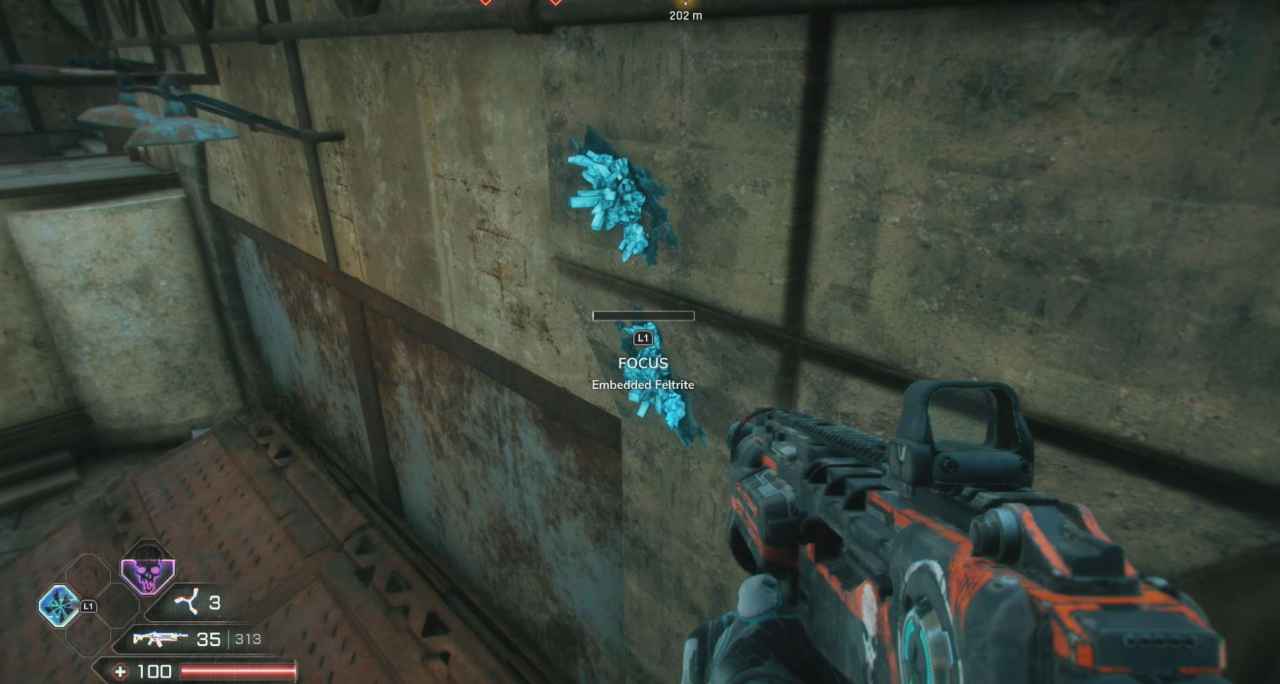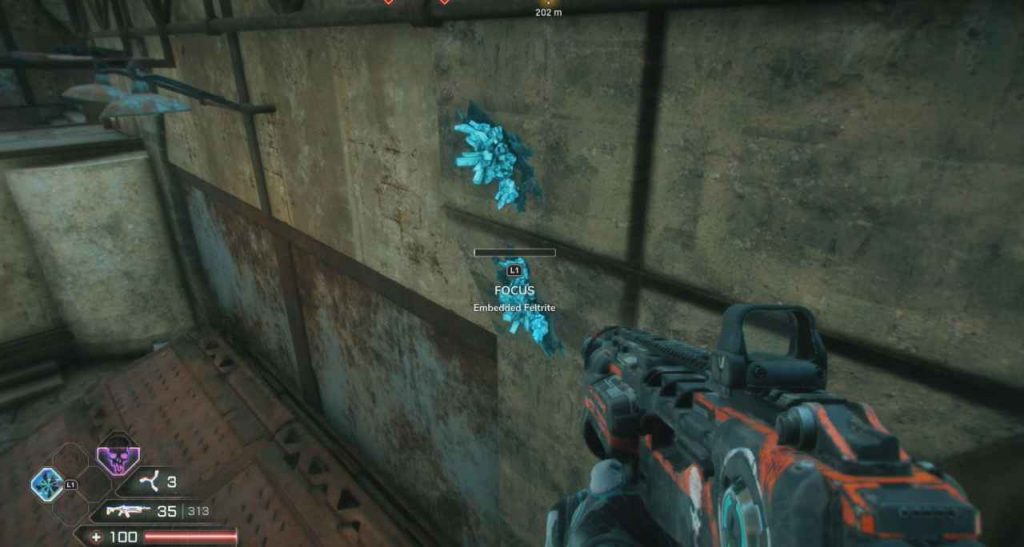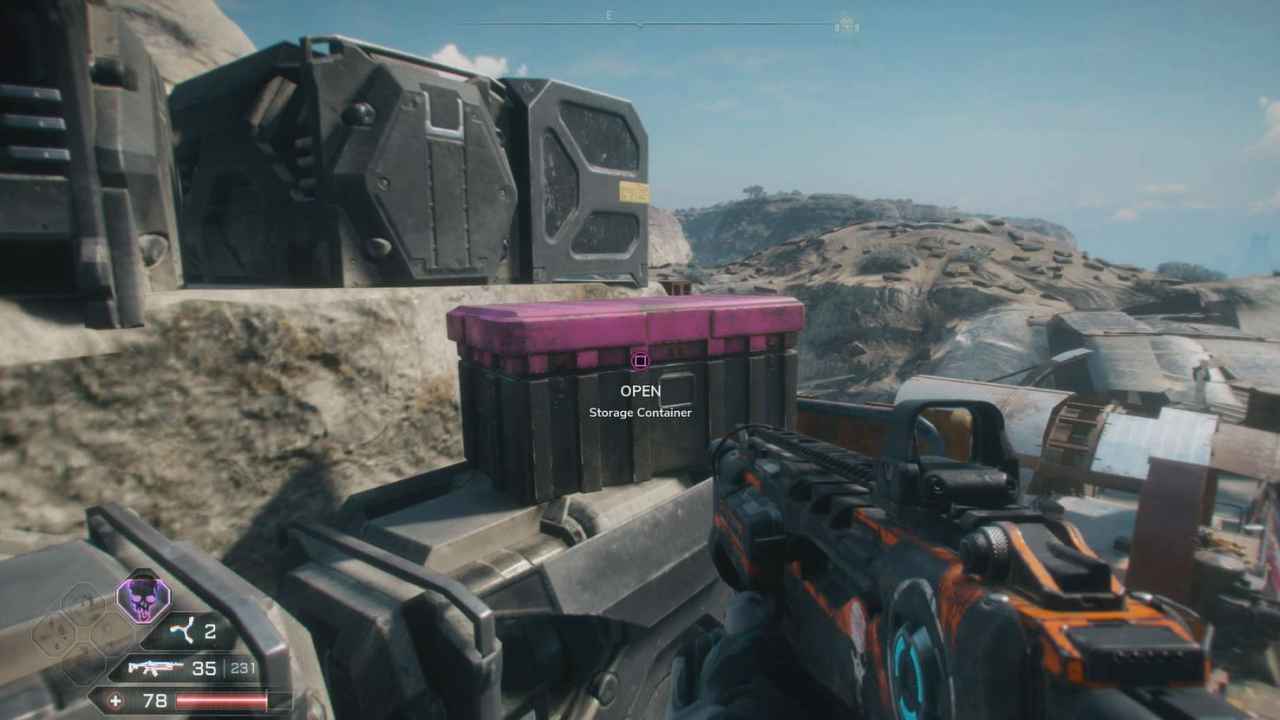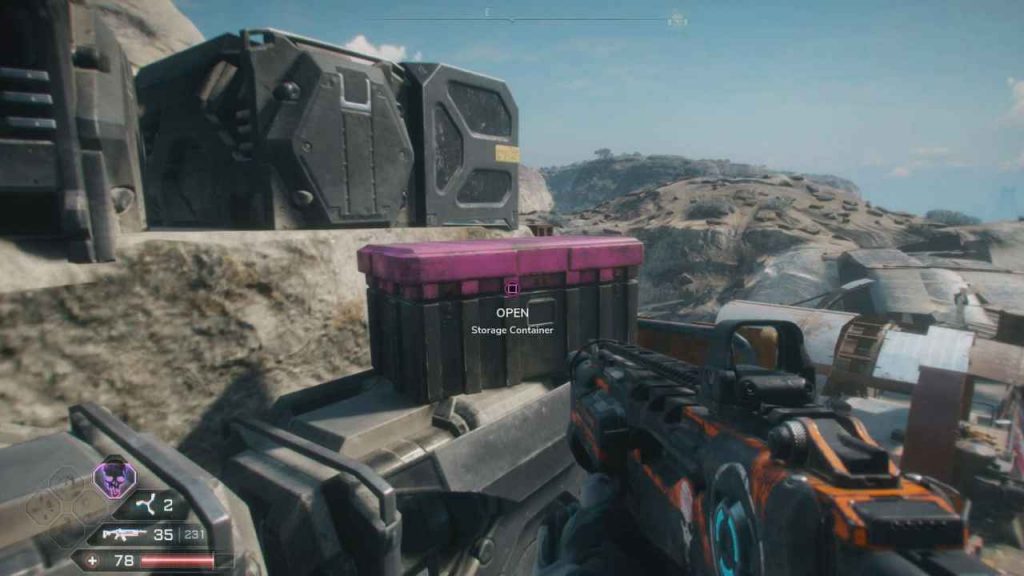 Each Nanotrite Ability offers a number of perks that can be purchased with Nanotrite Boosters. These Perks will grant new features to your abilities, such as allowing you to hover whilst double jumping. Nanotrite Boosters can be purchased from vendors in Trade Towns. You can also find them in Ark Chests. Ark Chests are found in areas around the Wasteland. They are white and require you to use Focus on them.
That covers how to upgrade Nanotrite Abilities in Rage 2. Finding these materials isn't clear initially; however, if you explore you should have no problem upgrading your abilities.
Check out our selection of Rage 2 Guides: