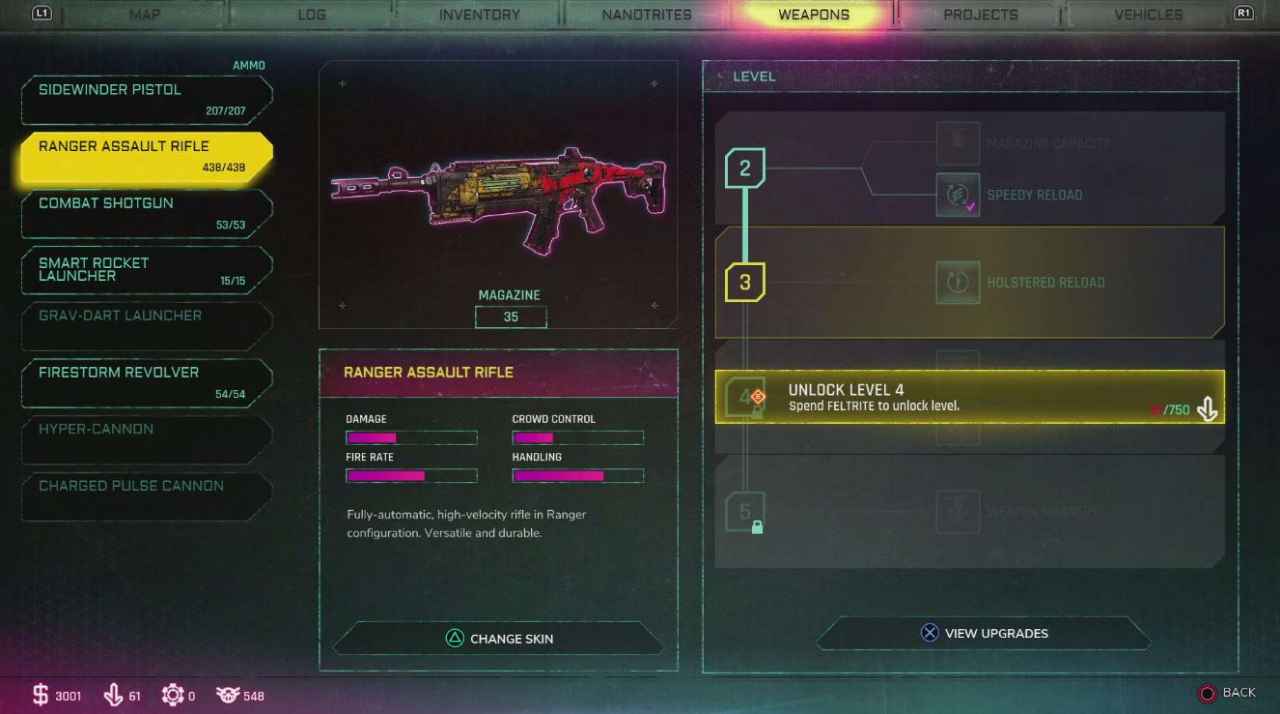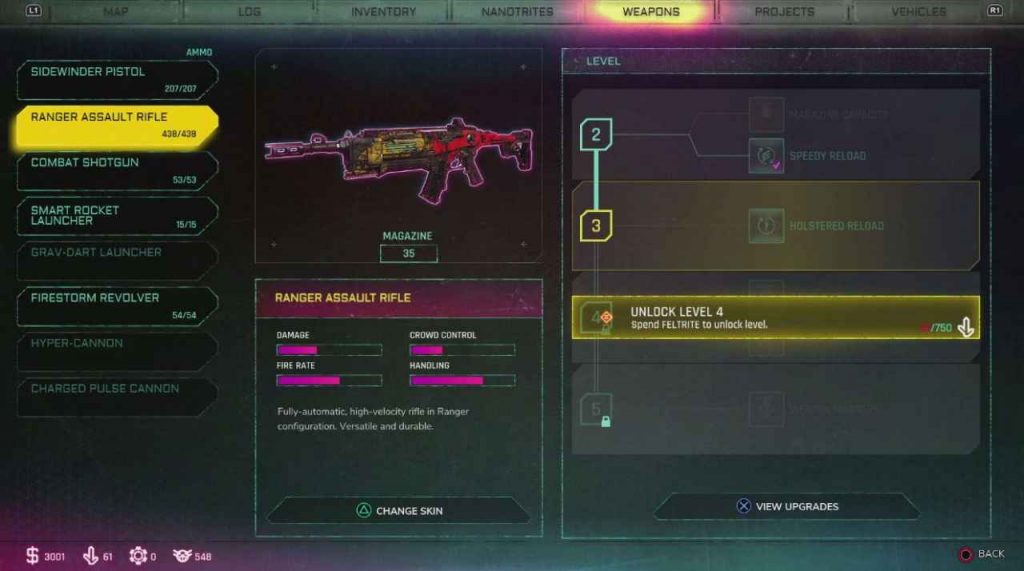 Rage 2 offers a selection of Weapons that you can use throughout the game, which are found in Arks. If you need help finding those Arks check out our Ark Guide here. Instead of weapon rarities, the game offers Upgrades for the weapons that can dramatically increase the power of them. These Upgrades can range from increased damage to speeding up reload speed. There are two types of upgrades: Levels increase weapon damage and require Feltrite whilst Weapon Mods grant new abilities and buffs the stats of your weapons, requiring Weapon Core Mods in the process.
How To Upgrade Weapons
Increasing your weapon level is the first thing to do. Upon upgrading, you gain access to new Weapon Mods to use. Each weapon's level can be upgraded four times, costing more Feltrite each time. Level 2 costs 250 Feltrite, level 3 costs 500, four costs 750, and the final level will set you back 1000 Feltrite.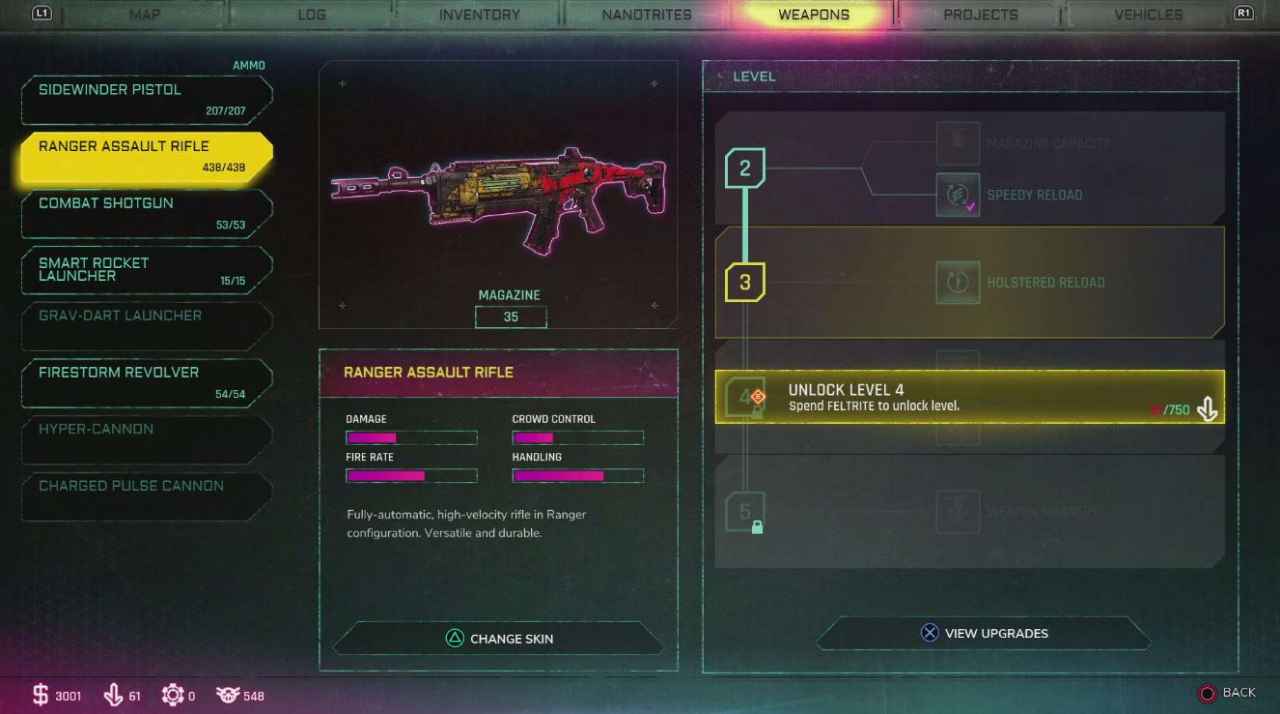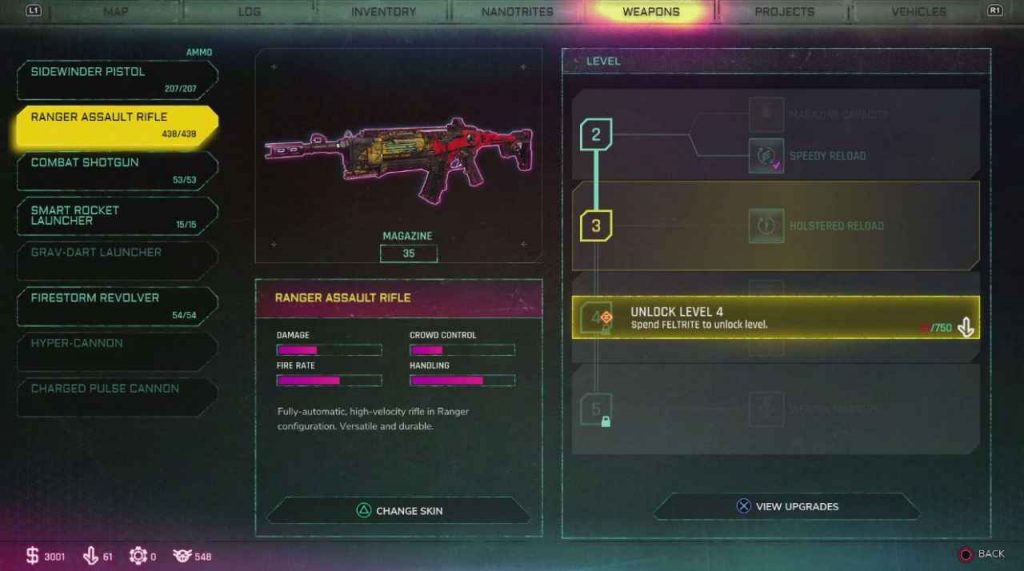 Feltrite can be found throughout the Wasteland of Rage 2 by doing almost anything. Upon killing enemies, a chunk of Feltrite will drop from them. You can pick these up by walking over them or holding L1 to suck the Feltrite around Walker towards him/her. You can also find blue Feltrite Engines scattered around the world and points of interest. Shooting these will cause Feltrite to pop out of them.
In some locations, you can also find Feltrite embedded within walls. These blue crystals can be gathered by holding L1 close to them. This will focus the Nanotrites in your blood and allow you to pull them out. Finally, you can find the material in some Storage Containers. These containers can either contain Feltrite or Cash. They are denoted by pink lids and black cases. You can see how many are in each location by holding L1 and looking at the objectives for the area.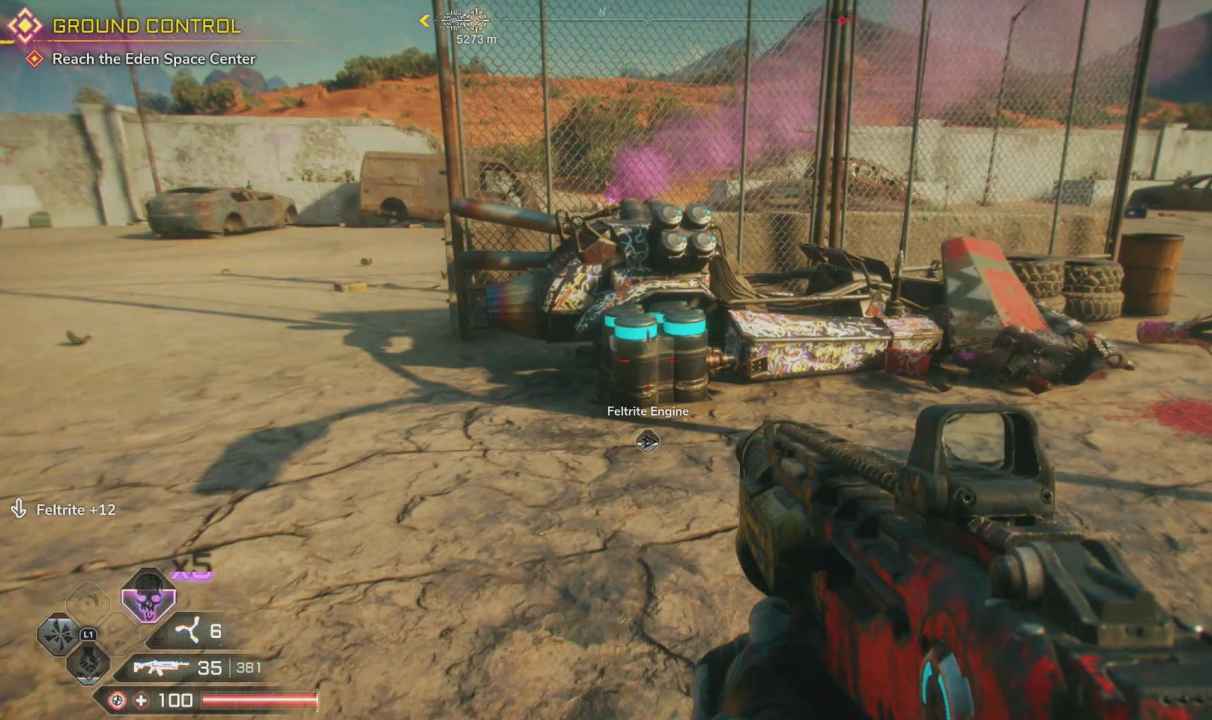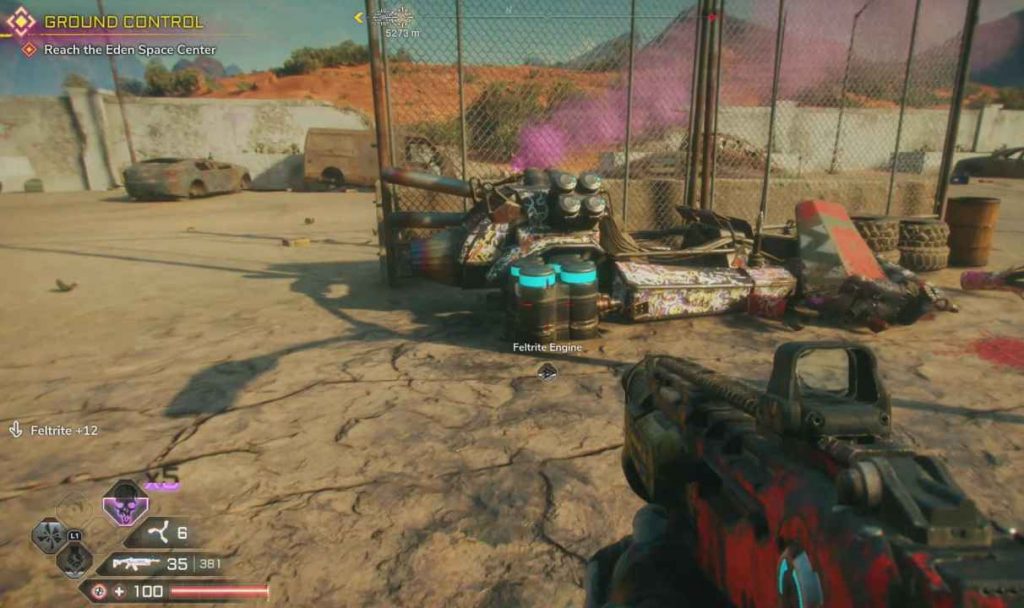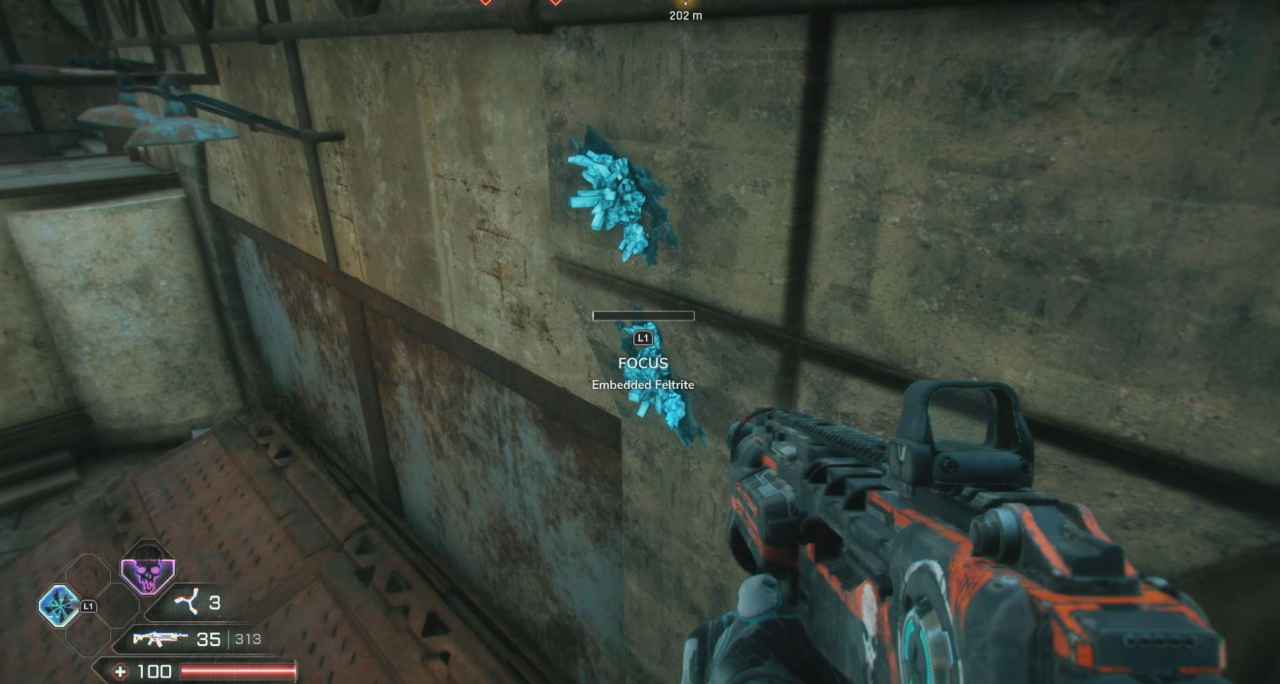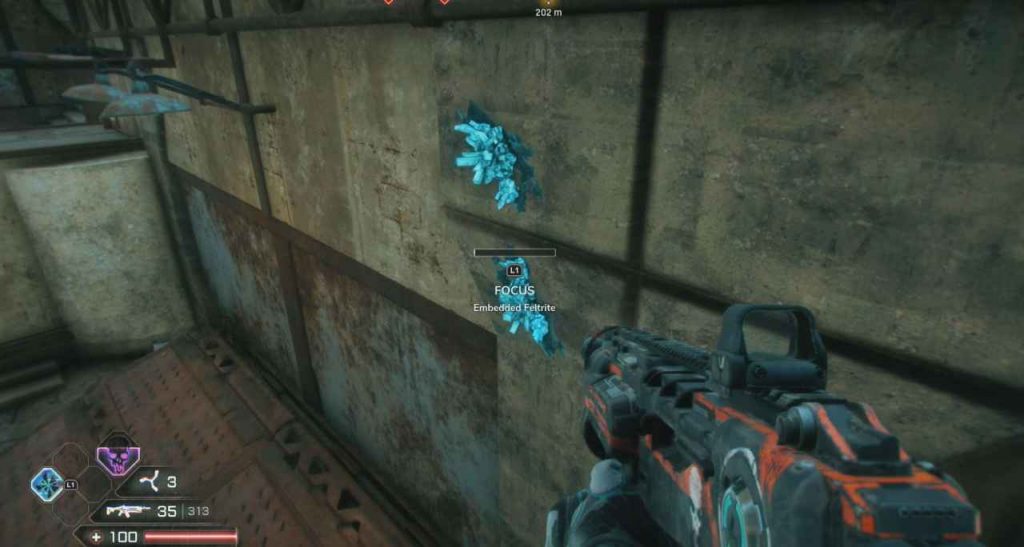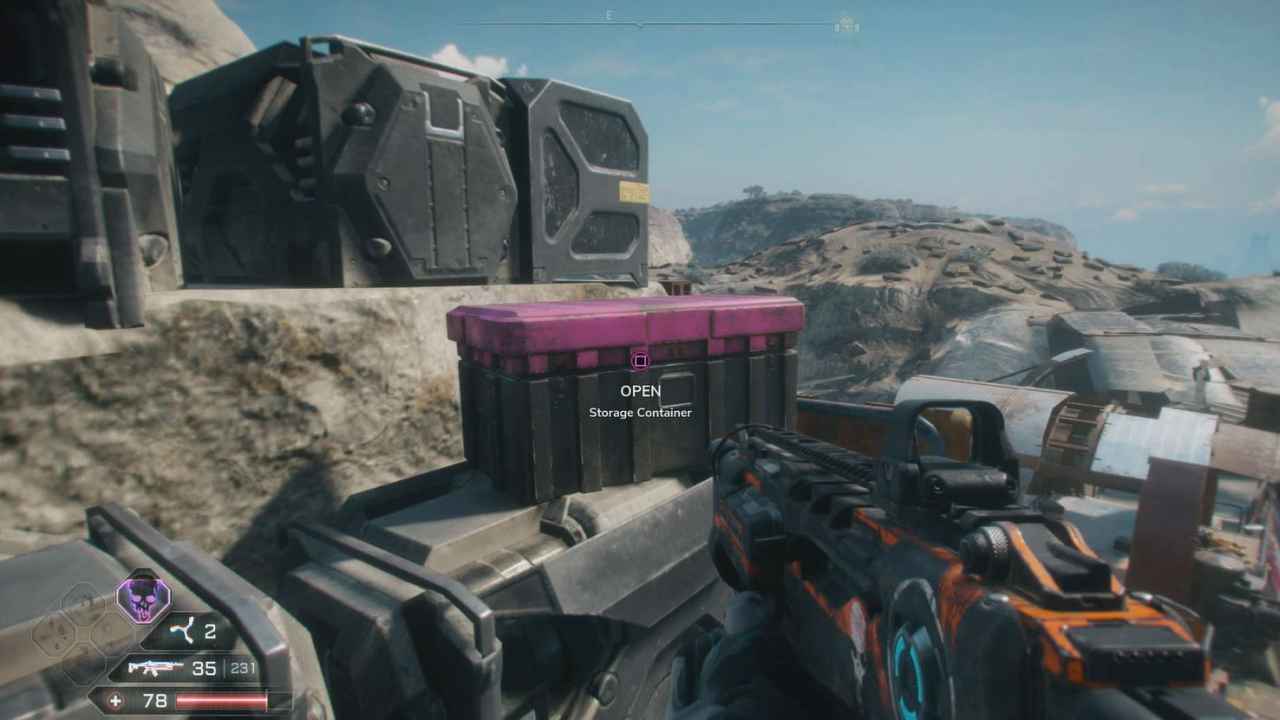 Once you have upgraded your weapon to a new level, a selection of Weapon Mods will unlock. Levels 2 and 4 offer you a choice between two Mods, whilst levels 3 and 5 only offer you one Mod to choose from. To equip a Mod, you will need to have some Weapon Core Mods. These can be found in Ark Chests. Ark Chests can be found in areas around the Wasteland. They are white and require you to use Focus on them. You can also purchase Weapon Core Mods from vendors in Trade Towns.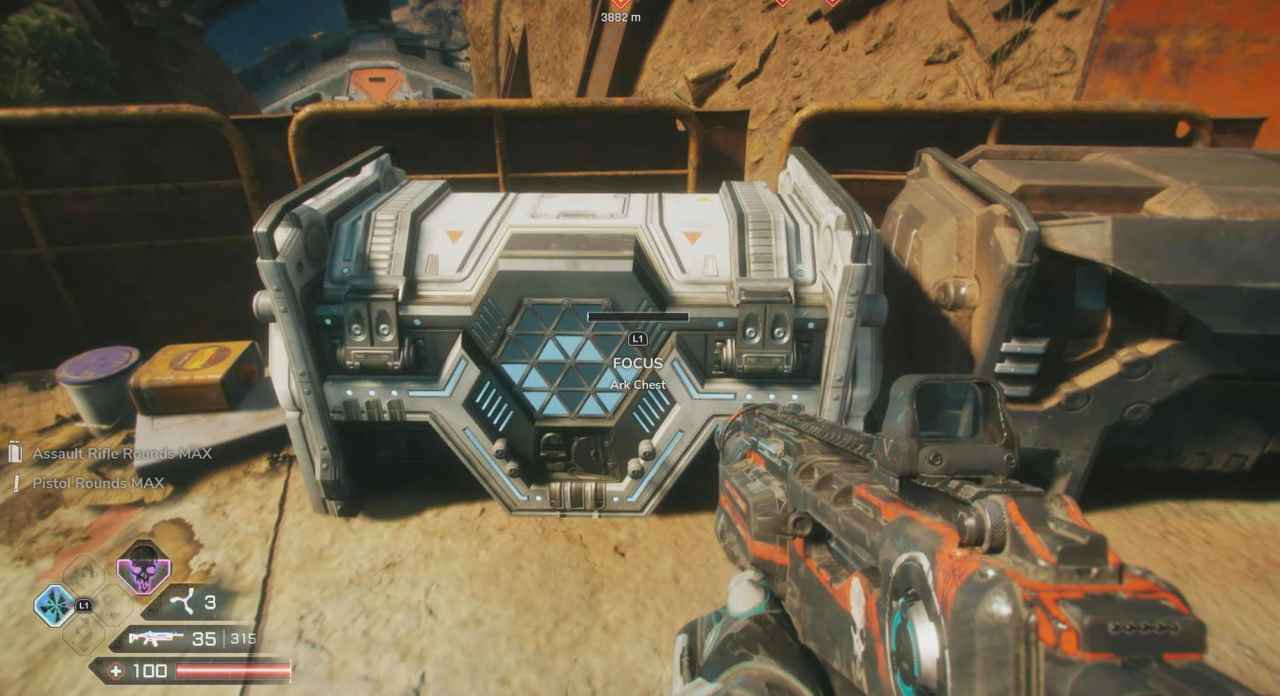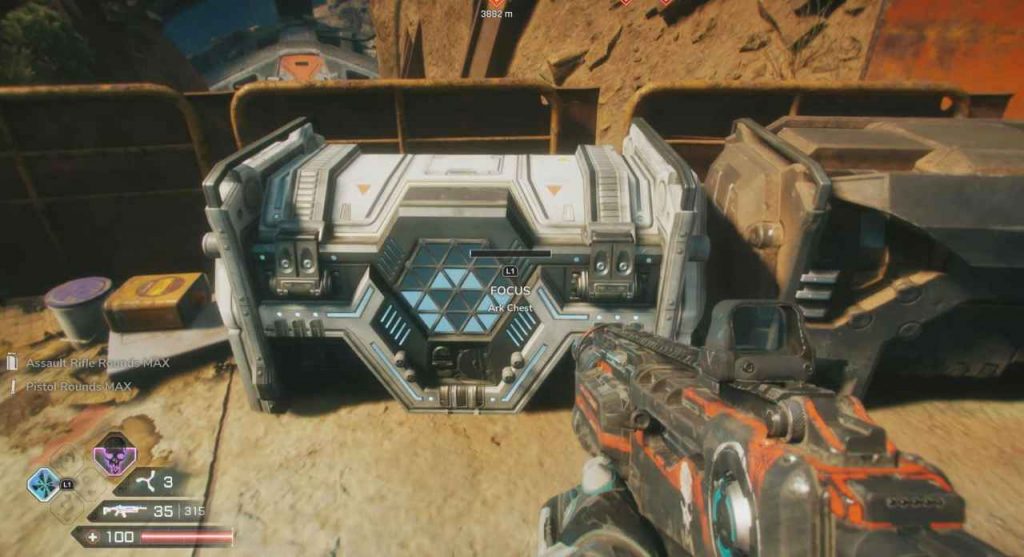 That covers how to upgrade weapons in Rage 2. It can seem a little obtuse as the game throws a lot of different resources at you. However, once you know where to look, upgrading your weapons is quite simple.
Check out our selection of Rage 2 guides: