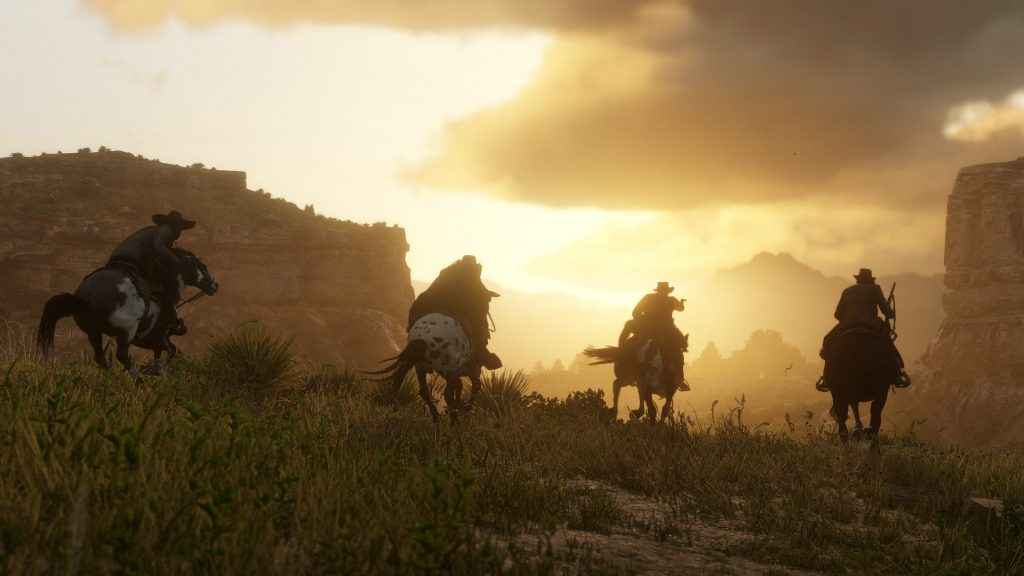 Red Dead Online players are being encouraged to get into the Christmas spirit thanks to some of the game's NPCs. In the latest Red Redemption 1.05 update, Rockstar didn't just implement some online fixes, but snuck in a Christmas treat for players.
Head to any of the saloons in Red Dead Online and you'll find a piano player blasting out some festive tunes! For example, this guy is playing "Deck the Halls".
TIL that although there isn't snow all over the map, the pianists have found a way to show their festive spirit from r/reddeadredemption
In Red Dead Online, players can partake in a variety of game modes, including Shootout, Team Shootout and Most Wanted. There's also the option to Free Roam and pick up side missions.
Red Dead Online is currently in its beta phase, and despite some initial matchmaking issues, things are starting to run a lot more smoothly. The developer also plans to introduce new measure to stop online griefers in 2019, which can be a little annoying when you're just trying to travel from A to B.
"We have been poring through incoming community input and suggestions and are working on updates for early 2019 to address many popular bits of feedback including some new anti-griefing measures in the works and other updates to improve gameplay balance," said Rockstar
"We are also working on lots of new features, modes and additional Red Dead Online gameplay content updates that we are very excited to share more about in the new year."