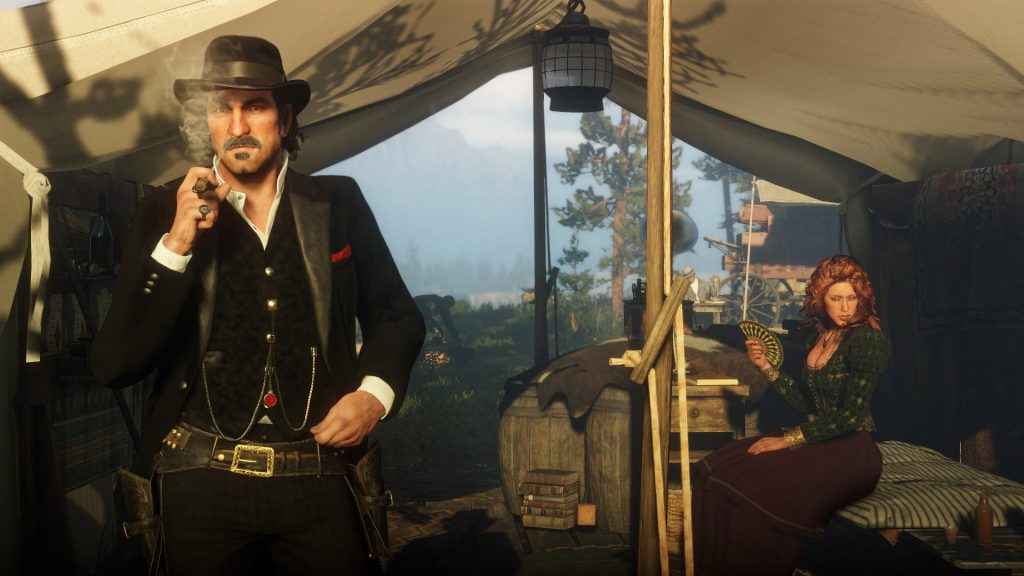 Rockstar's latest open world epic has got off to a strong start in the UK, as figures provided by GfK have recently revealed that Red Dead Redemption 2 physical sales are more than double that of its predecessor in the game's first week.
Yet despite this impressive start, which has also seen RDR2 enter the charts at the number one spot, EA's FIFA 19 remains the fastest selling game of the year so far.
Red Dead Redemption 2 Physical Sales by Platform
Unsurprisingly, given Sony's substantial lead over Microsoft in terms of console units sold, the PS4 comprises the majority of Red Dead Redemption 2 physical sales. 68% to the Xbox One's 32%.
We assume there'll be a similar disparity in digital sales. However, as GfK only provides information on retail copies, we can't say for sure.
Either way, with digital sales continuing to increase year on year, taken together, Red Dead Redemption 2's opening week has been a huge success – in spite of the controversy surrounding developer Rockstar's working conditions during the infamous 'Crunch' period.
"Red Dead Redemption 2 not only lives up to expectations, it smashes them"
Red Dead Redemption 2 scored a perfect ten in the PSU review. With writer Jack McCaskill describing it as:
The missing half of a story we never knew was incomplete. Improving on its predecessor in every way that counts, it also reignites interest in its landmark prequel, enhancing the overall experience to an epic scale and giving gamers an odyssey quite unlike any other.
Indeed, after more than 100 hours of play, we're still finding plenty of things to do and enjoy. Which is fortunate, really. Considering we've been busy writing various guides for Rockstar's much-anticipated sequel over the past few days.
Covering everything from RDR2's Rock Carvings and Grave Locations, to its Legendary Animals. We've also compiled a list of the best, most entertaining cheats.
Source: GfK via Gamesindustry.biz