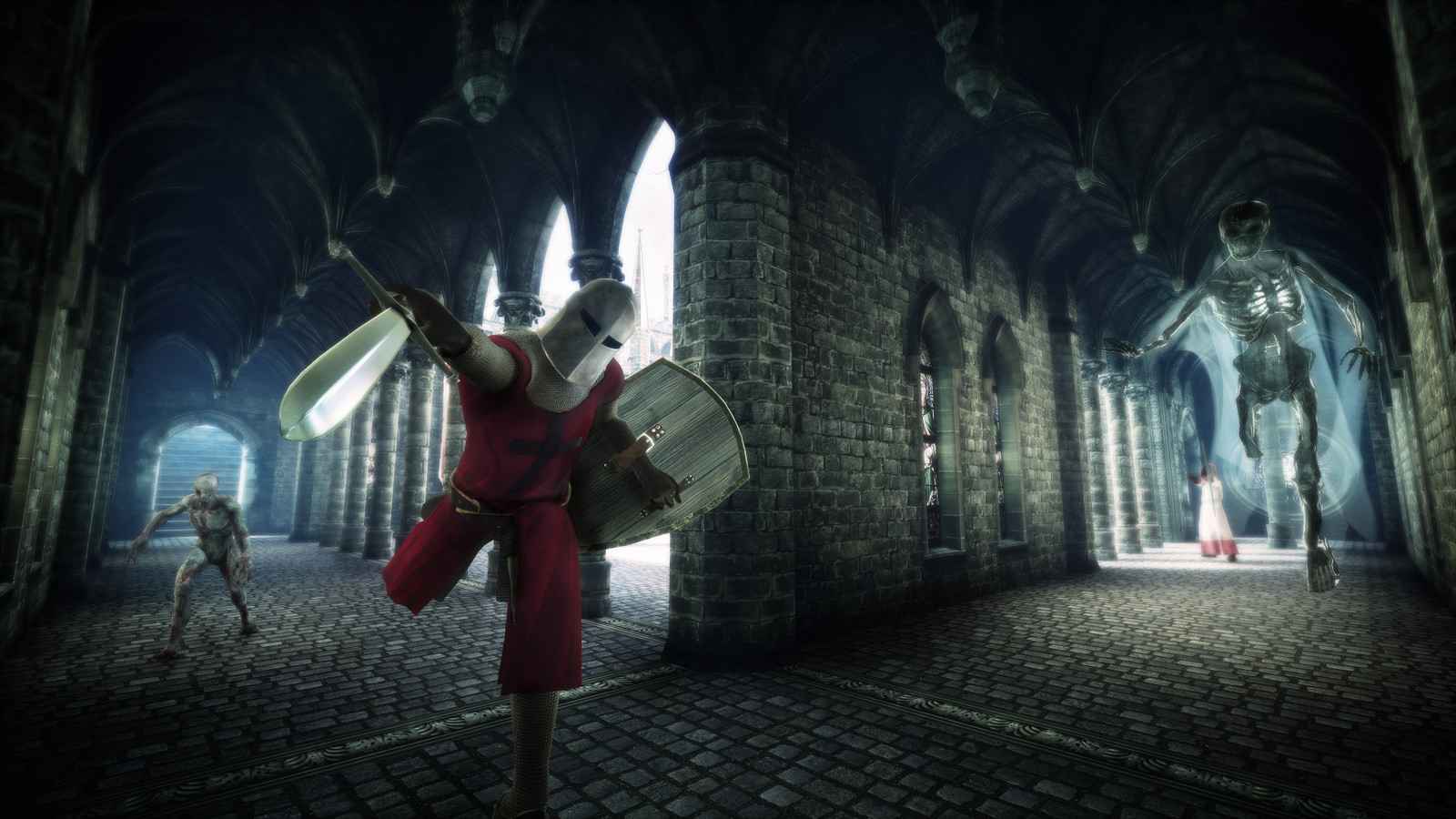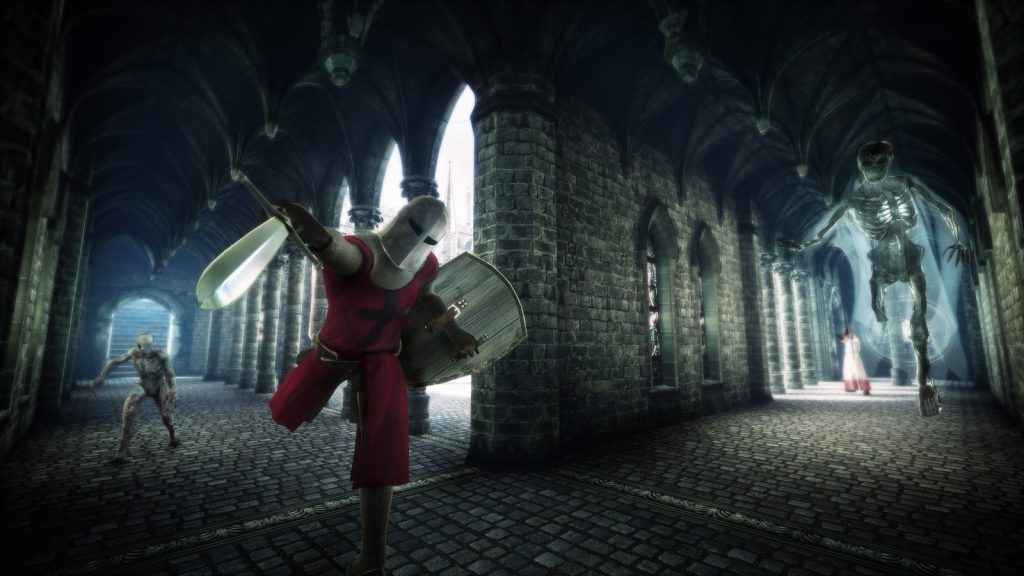 Sólfar Studios today announced via the PlayStation Blog that their roguelike shooter, In Death, will be arriving on PS VR on November 27.
In Death, which is currently rocking "Very Positive" ratings on Steam, is an intense first-person shooter. Players take the form of an angel-like creature with a holy crossbow, venturing into a procedurally generated vision of purgatory to beat back the forces of evil and restore balance to the afterlife.
This basically means that players will enter a world of soaring cathedrals filled with religious imagery, and get their asses handed to them by demons and such until they figure out how to step up their game.
In many ways, the description of In Death reminds me of another 2018 roguelike, City of Brass. The levels are procedurally generated, and players must reach the end of each level before being allowed to move onto the next. Money can be earned to buy equipment, and experience will unlock skills, both of which will persist from run to run. This will allow players to gradually improve, just in time for In Death to blast them in the face with even harder enemies.
We're particularly curious about In Death's locomotion, which seems to be a variation on teleportation. "You move by shooting a golden teleport arrow, allowing you keep your aiming and combat stance while moving through the world, and even adjusting your aim mid-flight to land an awesome headshot as you drop into a slew of enemies around the corner," says Reynir Hardarson Co-founder & Creative Director at Sólfar in his blog post.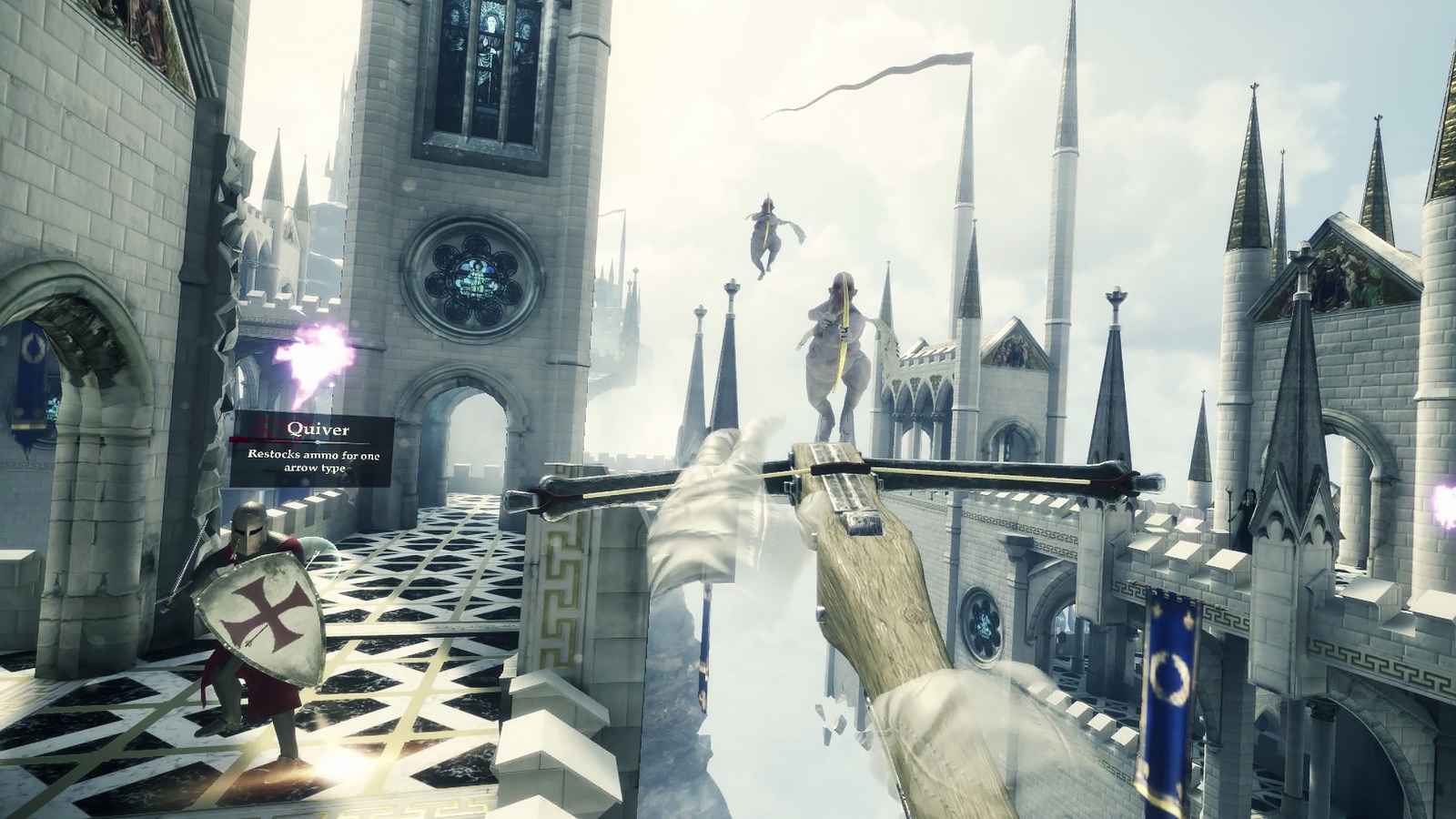 For players experienced with Doom VFR, this method of locomotion should be second-nature. Nothing is more satisfying than teleporting behind a group of bad guys and unloading on them before they can figure out what's happening.
In the US, In Death will retail for $29.99, with a launch week discount of 20% for PlayStation Plus members.