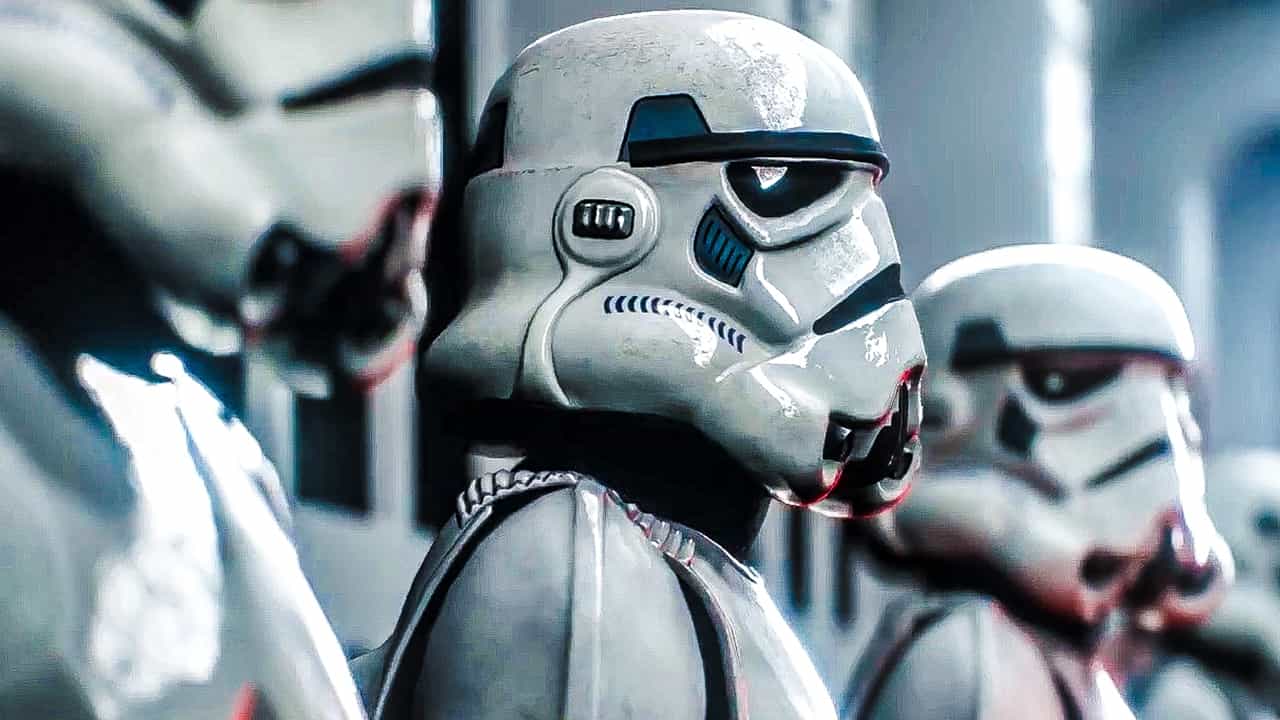 Update 29/05 02:36 – It looks like the new Star Wars game EA will be revealing is Project Maverick from Motive Studios, which leaked earlier this year through the PlayStation Store.
A Reddit user by the name of GregThornTree has put together a number of details from Jeff Grub at Venture Beat and Jason Schreier that seemingly confirms that Project Maverick will indeed be unveiled next week. You can see a snippet from the post below: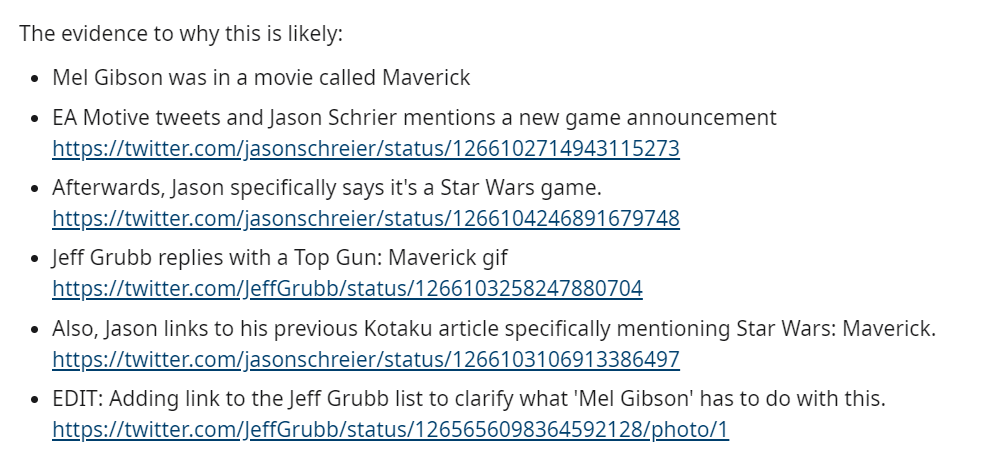 Original Story – Jason Schreier, author of Blood, Sweat, and Pixels and former Kotaku editor, took to social media to bring attention to what could be a brand new, unannounced Star Wars game.
EA's Unannounced Star Wars Game
This rumor goes down a bit of a rabbit hole, but Jason Schreier has done this kind of crumb-following tactic before with his hints. This new Star Wars rumor begins with Motive Montreal, a small development company owned by EA Games. Motive made its social media presence known today, which Schreier made sure to accentuate with a follow-up retweet:
Looks like someone's getting ready to announce a new game: https://t.co/9qBtRH05tY

— Jason Schreier (@jasonschreier) May 28, 2020
From there, several users began asking him probing questions. One inquiry, "What are they working on?" led Jason to link to an article he wrote back in February, called, "EA Canceled a Star Wars: Battlefront Spinoff Last Year." Specifically, he directed the question to the last paragraph of this article, which referenced the developer, Motive:
Today, EA has two new Star Wars games in development—a sequel to Jedi Fallen Order at Respawn and a smaller, more unusual project at EA Motive in Montreal, Canada.
To add further clarification, Jason answered one more question: "Star Wars or their new IP?" Jason simply replied, "The former."
Jason Schreier has proven quite reliable when it comes to leaks in the gaming industry. However, since nothing is officially announced yet, consider this salt-worthy until we hear more from Motive or EA. Either way, an "unusual project" combined with Star Wars sounds like a potentially intriguing combination indeed.