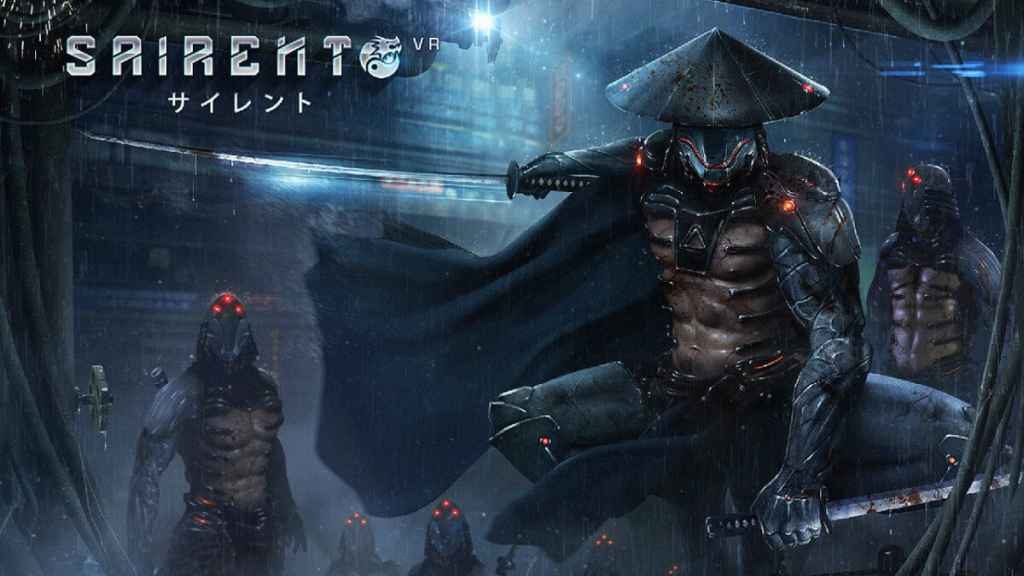 Mixed Realms' Sairento VR burst onto the PSVR scene in early July after a very popular run on Steam Early Access, and quickly shot to the top of my (obviously still in progress) "Best PSVR Games of 2019" list. With an insane level of action, mixed with amazing intuitive controls and some slick cyber-cool world building, Sairento is hands down one of the best games on PSVR.
To celebrate, the folks at Mixed Realms and Perp games collaborated on a special steelbook edition of Sairento VR, which you are able to purchase right here (when it is in stock – it sells out very quickly – it seems people dig this game). The people behind the special edition were kind enough to send a copy my way, which I open for the first time in the video below, for your viewing pleasure. As a special treat, you will get a first listen to my custom "Sairento VR Song", which I threw together to get myself hyped while playing and killing evil ninjas. Bonus!
Pretty cool, right? The steelbook itself is pretty weighty, with a nice brushed gloss to it. When I first pulled it out of the package, my reaction was sincere. I love this game, and to have this custom packaging to display on my game shelf is a real treat.
The back cover has a nice version of the logo, laid over the cool dragon icon that exists throughout the game.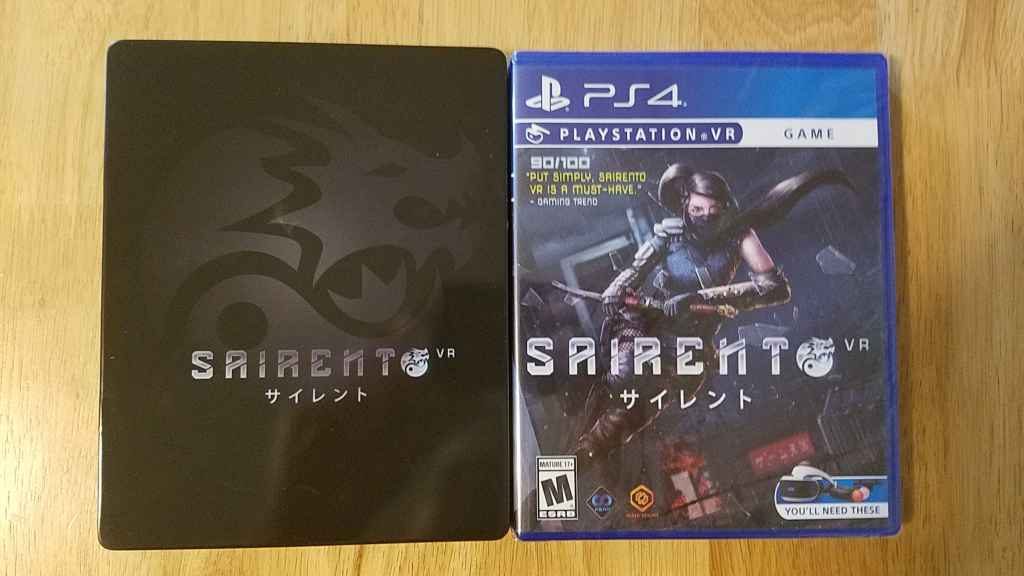 But the real treat is the inlay, which contains custom original art featuring two of the game's recurring bosses (whom I came to think of as "Sumo Guy" and "That damned guy with the hat"). If you look carefully behind Sumo Guy, you can see the name of the development team – Mixed Realms – tucked into the city-scape in neon. Clever touch.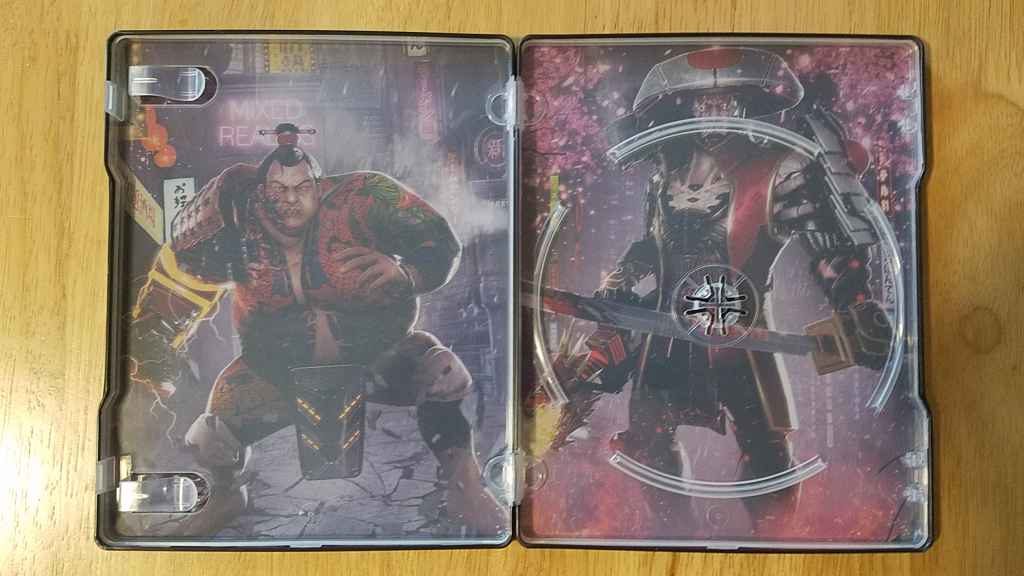 Sairento VR is an amazing game, and any chance to own a physical copy of a PSVR game is treat, but to get packaging like this is almost unheard of. The steelbook version only costs a few buck more than the standard version, so if you are able to, I would highly recommend snagging it.
Sairento VR is coming to North American retail for PlayStation VR on Aug. 13, 2019 for $39.99, with pre-orders available now.
Products in this article kindly supplied by the publisher.