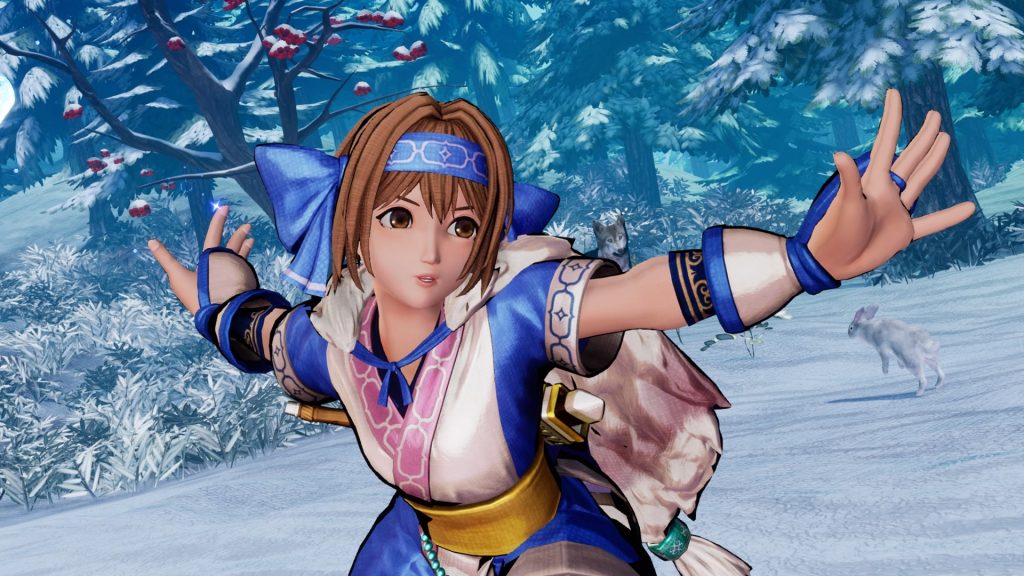 After being announced at E3, the first DLC character for Samurai Shodown, Rimurimu, is available now on the PlayStation Store.
Samurai Shodown Rimurimu Is Available Now
Rimurimu is the first DLC character for Samurai Shodown. She was originally announced at E3 2019, with a gameplay trailer. You can find her on the US PlayStation Store for $5.99. She is also live on the UK PlayStation Store for £4.99.
This first DLC character for Samurai Shodown, Rimurimu, can also be purchased as part of the Season Pass which saves you a chunk of money compared to buying the characters separately. If you picked up the Season Pass when it was free for everyone back in June, you should be able to get Rimurimu for free from the PlayStation Store.
The next DLC character is Bassara who is set arrive in October. Most recently, it was announced at EVO 2019 that Haohmaru from the game will crossover into SoulCalibur VI.
You can watch the Rimurimu Reveal Trailer from E3 2019 below:
Samurai Shodown was originally unveiled at the Tokyo Game Show last year under its Japanese title Samurai Spirits. The release date was then revealed back during April. It made an appearance at EVO 2019 this past weekend, where the second season of DLC was announced.
We reviewed the game back when it launched in June and stated the following: "Samurai Shodown returns, and it's just as great as it's ever been. Casual fighting game fans will have a hard time adjusting to the mechanics of Shodown. Those who stick with it will find a deep and rewarding fighter that makes every strike and every move as important as the finishing blow." You can read our full review here.
Samurai Shodown is now available on PS4, Xbox One, and PC. The first DLC character for Samurai Shodown, Rimurimu, is also available now on all three of those platforms.