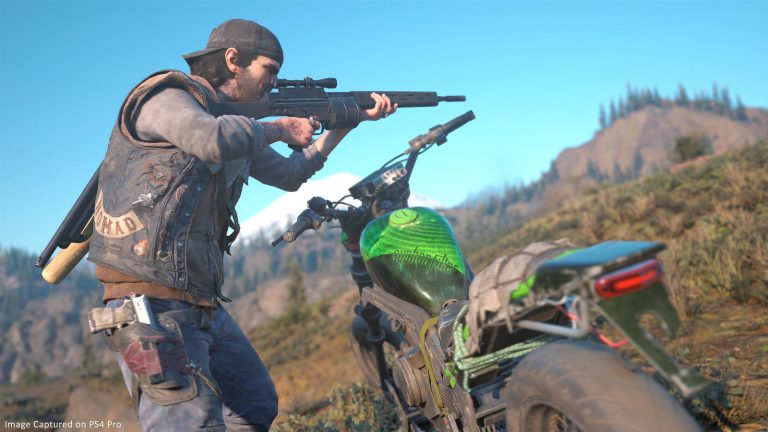 Sony Bend, the developer behind the PlayStation 4-exclusive actioner Days Gone, is currently in the pre-production phase for its next project. The LinkedIn profile for Jeremy Vickery, who works as a senior staff lighting artist for the company, revealed that he's currently "involved in preproduction planning for our next title."
Days Gone Dev Enters Pre-Production For New Game
That's about all there is right now, and we have no idea what the game actually is. However, given that we're only a year away from the release of the PlayStation 5, it's almost guaranteed the game will launch for Sony's next-generation console.
Back in June, Sony Bend revealed that it was in the process of hiring for a AAA title, so it's very likely that this latest news pertains to that title. Days Gone 2 is a possibility considering the first game was a huge success, although we'd like to think the studio may revisit the Syphon Filter franchise again at some point.
Days Gone was released for PS4 back in April, and has received extensive post-launch support, with numerous updates rolling out that have polished up the experience. Sony Bend also released a New Game Plus mode last month.
Read our Days Gone review here.
Sony confirmed a few weeks back that the PS5 will be released in holiday 2020, which puts it up against Microsoft's Xbox Scarlett. The console will support a range of features, including backwards compatibility with PS4 games, an SSD for reduced load times, ray-tracing, and 8K support.
Rumours have suggested that the PS5 will also be able to play older PlayStation games natively, which means you'll be able to shove your PSOne, PS2, PS3, and PS4 discs into the system and fire up 25 years of gaming history.
Stay tuned to PSU.com for more details on Sony Bend's next project as they become available.
Source: LinkedIn