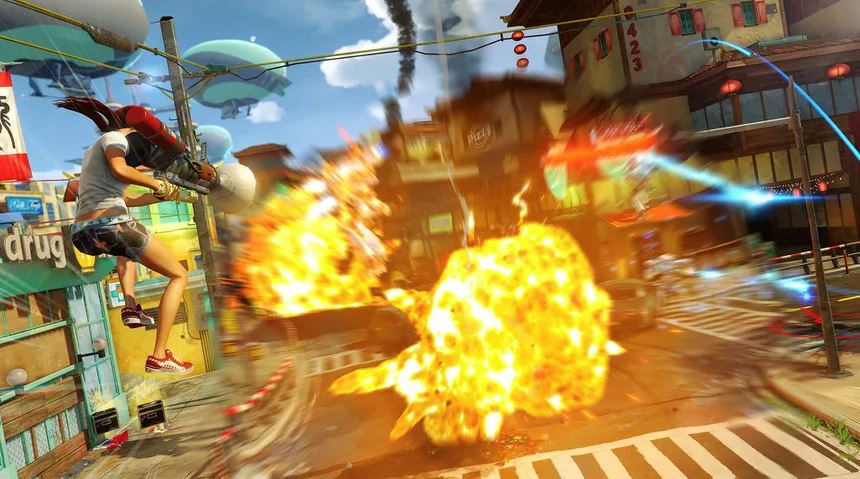 When talking about the absorption of Spider-Man developer Insomniac Games into Sony's world wide studios, one question that has seemingly come to the forefront of the conversation is just what will the platform holder do with the Sunset Overdrive IP?
Well, not a whole lot if Shawn Layden's comments to news site Hollywood Reporter, are to be believed.
Speaking to the outlet, Layden admitted that the Sunset Overdrive IP, while exciting for its time, is not something that the platform holder is prioritising right now. The reason being, that he feels Sony should focus on developing previously PlayStation friendly IPs such as Ratchet & Clank and Spider-Man for the PS4's swelling userbase and beyond:
"HR: What does this acquisition mean for a series like Sunset Overdrive, which was a Microsoft exclusive?

SL: That was a great experience for Insomniac and they learned a lot through that, as well. As far as the IP itself, we really haven't turned over the files on that one to see what that actually means, to be honest. We like what they've been doing in the Spider-Man franchise and things like Ratchet & Clank are certainly vital series in the present and future. That's what we're concentrating on."
So there you go – it's hardly a denial that nothing will ever come to pass regarding Sunset Overdrive in the future, but in the here and now, it looks like Sony is much keener to focus on its homegrown, Insomniac PlayStation originals, rather than hopping on the coattails of properties that have been previously established on other platforms.
What do you think? Do you believe Sony is right to gloss over the Sunset Overdrive IP in favor of focusing on the likes of Ratchet & Clank and Spider-Man, and if not, do you see a real future for the Sunset Overdrive franchise regardless? Let us know your thoughts in the comments below!
Source: Hollywood Reporter