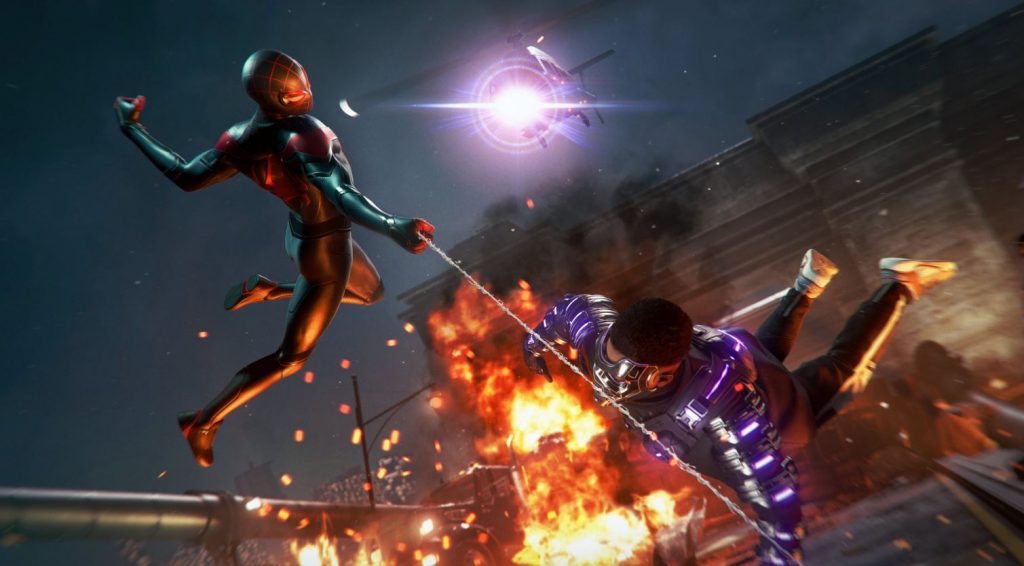 Insomniac Games has announced the Spider-Man Miles Morales PS5 release date as November 12, 2020, in the US and November 19, 2020, in the UK and EU.
All of this info was just announced at the PS5 showcase and marks a change from Sony previously committing to only releasing PS5 exclusives from here on out. The PS4 release of the game will land on the same day. The Ultimate Edition of the PS5 release, which will cost $69.99 instead of $49.99 will also come with a PS5 remaster of the original Spider-Man. The remaster will include ray-tracing reflections and shadows, better lighting, improved character modes, more populated streets, and 3 new suits.
The first gameplay for the title was showcased earlier today, which you can rewatch here. This announcement was one of a number of reveals from today's PS5 Showcase which you can rewatch here. You can also catch up on all the announcements from the show here. Miles Morales was announced back at the PS5 reveal event
Marvel's Spider-Man Miles Morales releases for PS5 and PS4 on November 12/November 19.