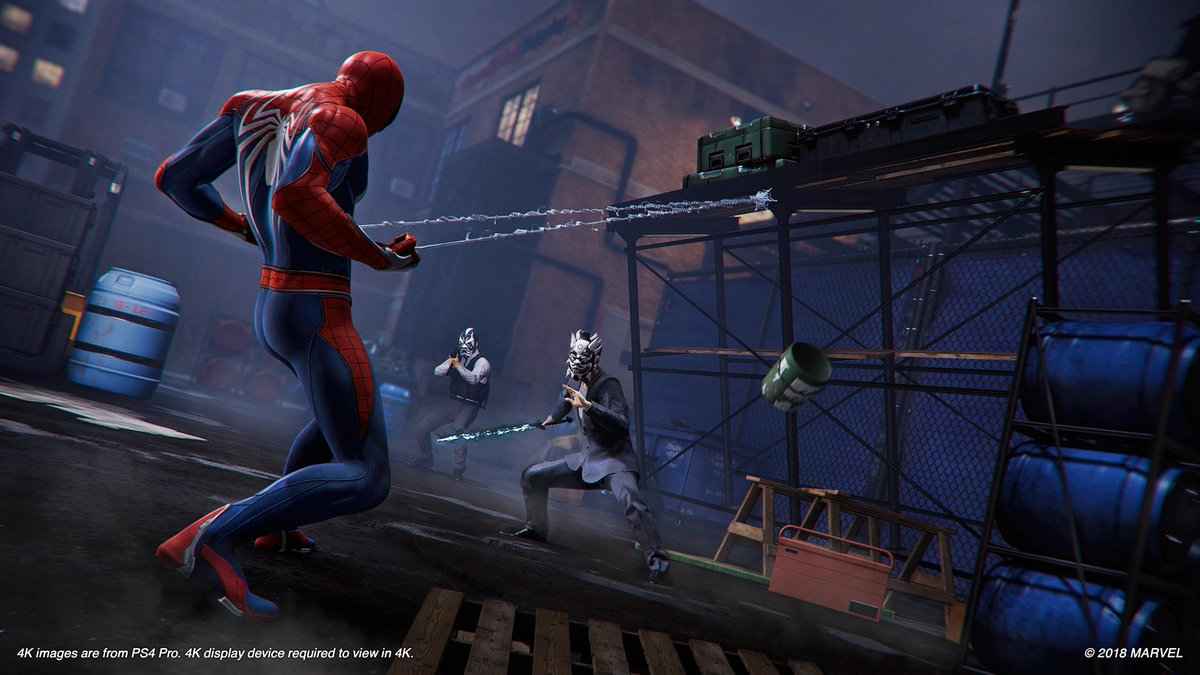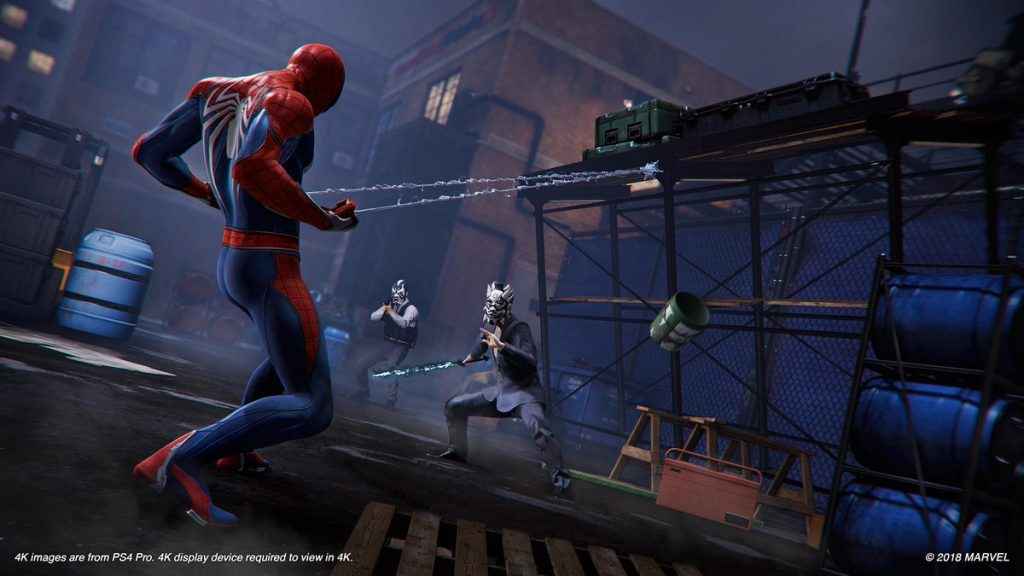 Spider-Man PS4 will feature a new addition to its suit collection: the Spider-Man Velocity Suit. Insomniac Games and Marvel announced the Spider-Man Velocity Suit grand reveal during San Diego Comic-Con. They also announced it on their Tweeter with the hashtag #SpiderManPS4.
The new Spider-Man Velocity Suit comes as the third and final pre-order bonus for the game. The high-tech suit will be available at launch on September 7.
World renowned costume designer and Marvel comics' illustrator, Adi Granov designed the Velocity Suit. Take a look of the suit's futuristic and heroic design below.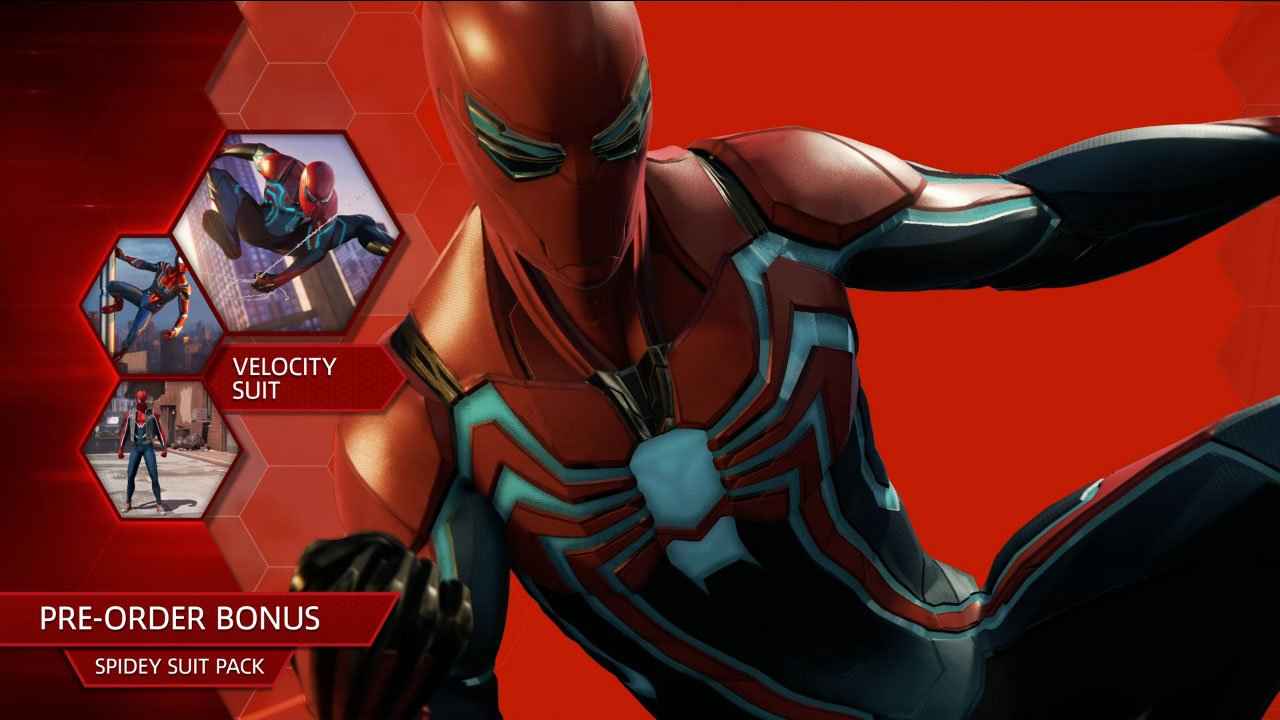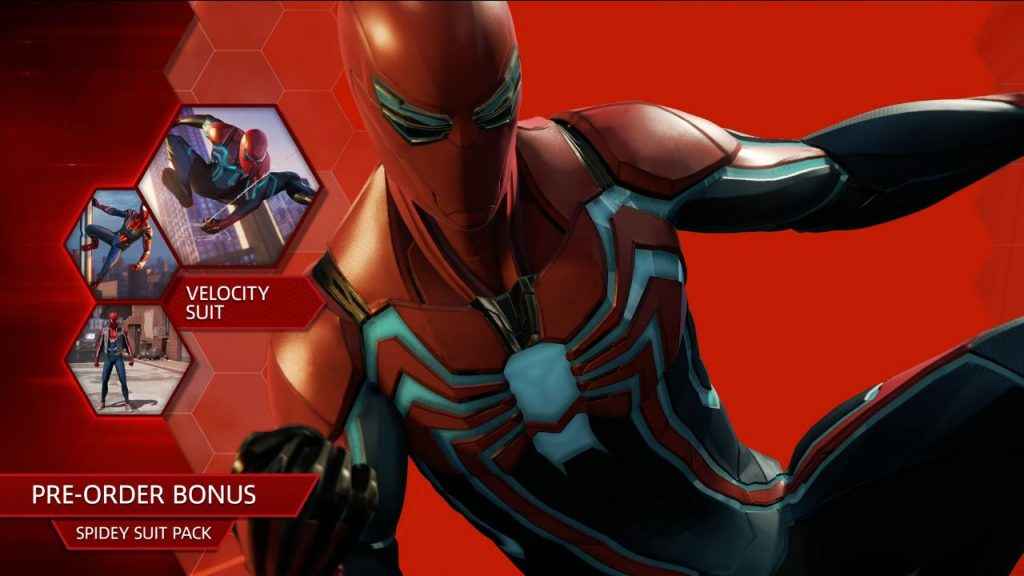 Fans expect that there's much more to the Velocity Suit's exquisite design. Players expect that they'll be an upgrade to Spider-Man's speed. So expect quicker swinging action and jumping from one building to another using the new Spider-Man Velocity Suit . These three suits make up the Spidey Suit Pack.
Other costumes include the Iron Spider Outfit and the Punk Spider Outfit. Insomniac Games has also showcased other Spider-Man PS4 suits recently, including the Noir suit.
What do you think of the Spider-Man Velocity Suit? Is it your favorite Spider-Man PS4 costume so far?
If you want to save more and get ahead of the game, check out Spider-Man PS4 Pro Bundle list.
Marvel's Spider-Man is one of the most awaited titles in 2018. For more details, check out the latest news: