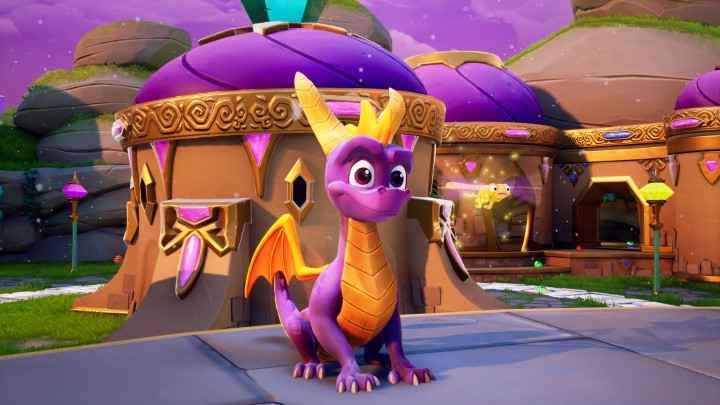 According to pre-order details for Spyro: Reignited Trilogy on the official site, the three pack will require content download when it releases next month.
Internet Connection Required To Play Spyro: Reignited Trilogy
As you can tell from the attached image below, this basically means that while the first Spyro the Dragon game comes on the disc, you'll need an internet connection to fetch the other two.
Check out the image below to see what we mean: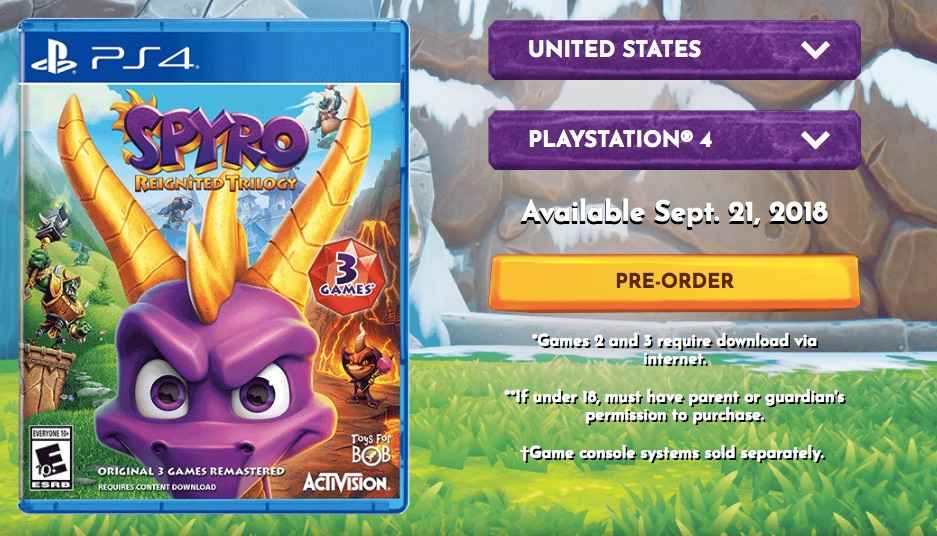 Spyro: Reignited Trilogy releases on September 21, 2018 for PS4, PC and Xbox One.
Check out our other related articles on Spyro: Reignited Trilogy below:
Source: Official Spyro Site