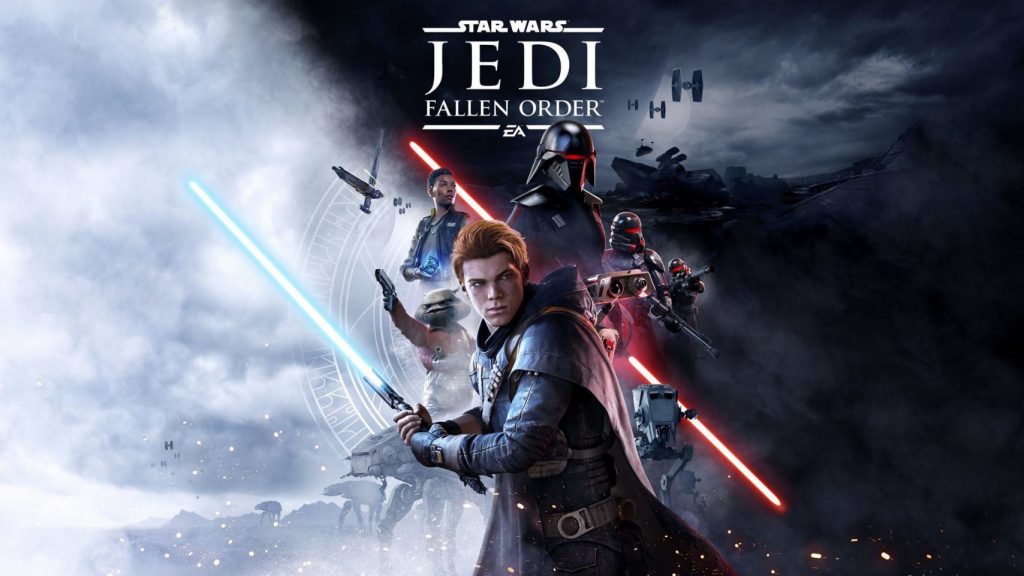 The first gameplay for Star Wars Jedi: Fallen Order has just been revealed by Respawn Entertainment at EA Play during E3 2019.
In the new Star Wars Jedi: Fallen Order gameplay trailer (which is some fifteen minutes long) which was presented by Respawn Entertainment studio heads Vince Zampalla and Stig Asmussen, we see footage from three hours into game which shows Cal Kestis as a developing Padawan rather than a full-blown Jedi.
Star Wars Jedi: Fallen Order Gameplay
Taking place on the Wookie homeworld of Kashyyyk, Kestis is attempting to free the natives as well as trying to jump start a new Jedi order – no pressure.
Taken from an alpha build of the game, we get to see Kestis with his droid buddy BD-1 in tow, engage in some neat wall-running (thanks Titanfall), and speak with Saw Gerrera (acted by Forest Whitaker – who also portrayed the character in Rogue One and Star Wars Rebels) as he uses his light sabre to carve up stormtroopers, perform executions and deflect laser blasts.
We also get a glimpse of the wildlife on the planet to – such as massive spider beetles and other such creatures while our hero gets to show off a variety of force powers such as quick dash, force push (and pull) and the ability to slow time down.
Additionally, we also got a look at the new Purge Troopers – an elite branch of the Imperial Stormtroopers whose specially charged Cortosis blades make every fight a drawn out, epic duel. While the Flame Troopers on the other hand can decimate a large area with a hugely devastating flamethrower.
It was also confirmed that Cal can only follow the light side of the force – so don't expect to be able to pull off any force chokes or lightning attacks. This is very much a story about light triumphing over dark.
You can check out the very first gameplay below:
Star Wars Jedi: Fallen Order was originally announced during Star Wars Celebration in April. During that event, we got the first reveal trailer and a look at the game's protagonist, Cal Kestis, along with a tease of his droid buddy BD-1.
EA Play is home to a number of new announcements and reveals, including new looks at Apex Legends, EA Sports FIFA, and Battlefield V. You can watch all of the livestreams, as well as every conference at E3 2019 on our E3 2019 Livestream page.
Struggling to keep up on the news at E3? Check out our full E3 Announcements and News list, containing every reveal during the week-long show across all the conferences. You can also check out a variety of rumours that are surrounding the show. If you would prefer to see the reveals as they happen, you can take use our E3 2019 live feed, which will update with brand new announcements as they happen.
Star Wars Jedi: Fallen Order releases for PlayStation 4 on November 15, 2019.