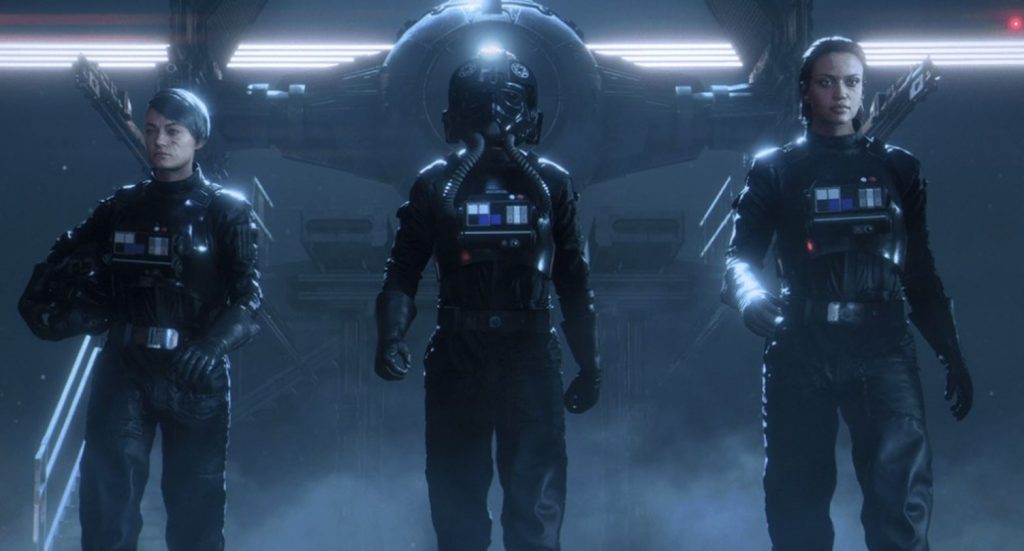 The first trailer for Star Wars: Squadrons has been revealed today by EA, alongside the publisher confirming the game's PS4 release date, which is October 2, 2020. The price of the game will also be $39.99, which is likely to be around £35. On top of that, the game will support crossplay across PC, Xbox One, and PS4. Finally, The game will support PSVR as well at launch.
The trailer offers us a look at the first-person dogfighting game, that will feature both single-player and multiplayer modes. The game is developed by Motive Studios and is set after the events of Return of the Jedi. The entire game will be playable in PSVR from beginning to end. We don't know a whole lot about the game, but it sure does look pretty. More is set to be showcased, including a gameplay demo, at EA Play, which takes place on June 18.
You can watch the reveal trailer for Star Wars: Squadrons on PS4 below:
Star Wars: Squadrons has been hidden behind the scenes for a while now. Back in March this year, a mysterious Project Maverick leaked on the PlayStation Store, which was reportedly this game. EA was then set to announce this game back at the beginning of the month, but the ongoing Black Lives Matter protests delayed their EA Play event. Finally, the game leaked last Friday and EA quickly confirmed that it is real.
The game is pegged to be a smaller Star Wars experience, with the campaign at just a few hours long. However, the price reflects that. It is nice to see EA experiment a bit with the Star Wars formula and not just release first-person shooters or traditional action-adventure games. It is also welcome to see PSVR support, which EA first tested out in the Criterion Games-developed Star Wars X-Wing VR mission back in 2016.
Star Wars Squadrons releases for PS4 and PSVR on October 2, 2020.