Streets of Rage 4 will receive a brand new character! Swelling its ranks to a healthy five bruisers, Streets of Rage 4 will welcome the ferocious Floyd Iraia; a cybernetically enhanced fighter who is looking to clean up the streets and save the city from an encroaching criminal menace.
The addition of Floyd Iraia to Streets of Rage 4 pushes the playable roster of characters up to a nice and chunky five, as Floyd joins the previously announced likes of Axl Stone, Blaze Fielding, Cherry Hunter and the returning Adam Hunter.
Related Content – Best PS4 Indie Games – Excellent Games Everyone Should Play
The good news doesn't end there though – publisher Dotemu has also confirmed that Streets of Rage 4 will support four player co-operative play – a first for the series.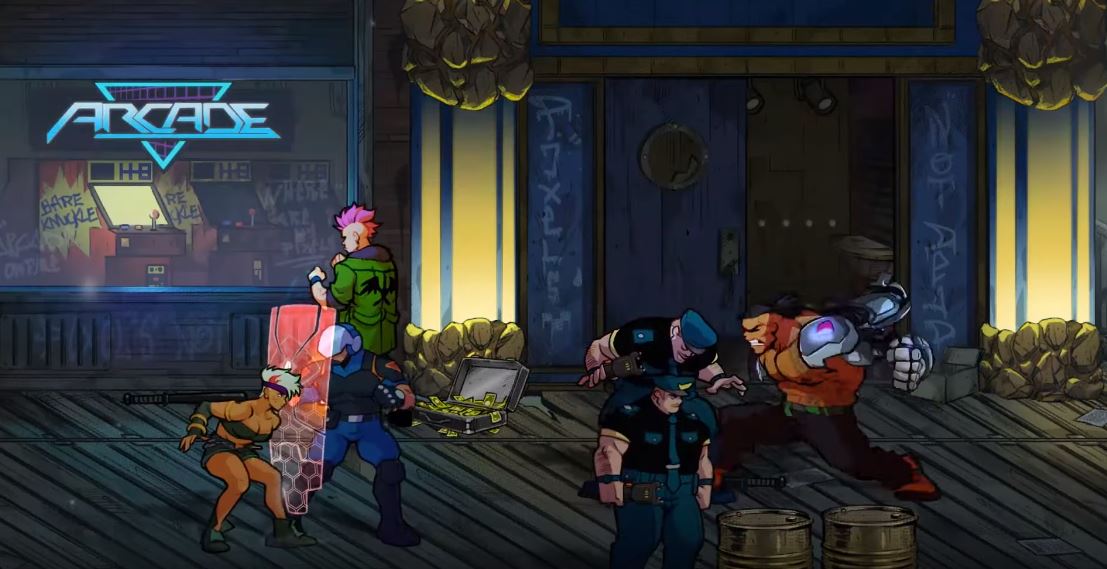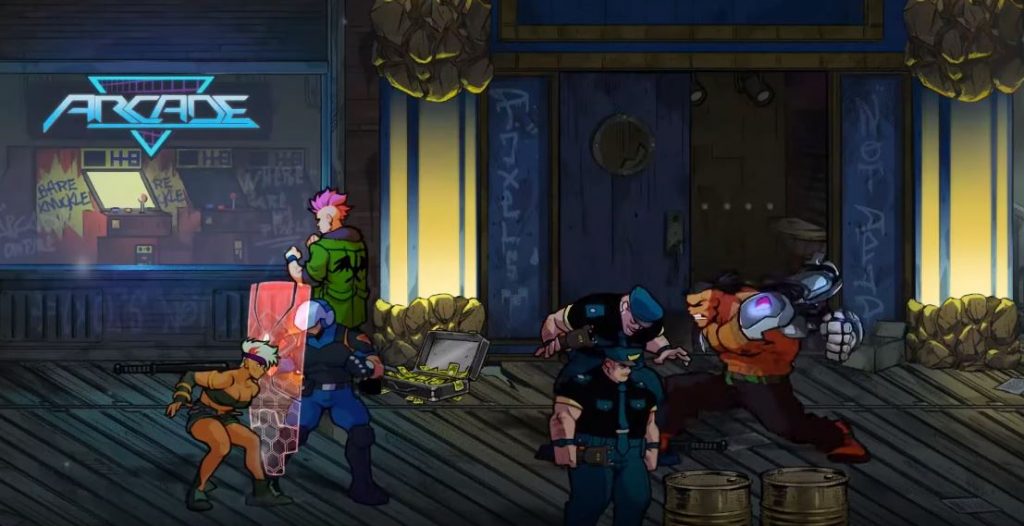 When we played Streets of Rage 4 late last year we fell pretty much head over heels in love with it. Set to release sometime during Spring 2020, you can catch the synopsis and Floyd Iraia/four player co-operative multiplayer video below:
Streets of Rage 4 Video Debuts Final Playable Brawler in Cybernetic Powerhouse Floyd, Reveals Two-Player Online, up to Four-Player Offline Co-Op

PARIS (Feb. 24, 2020) – Streets of Rage 4 publisher and co-developer Dotemu (publisher of Wonder Boy: The Dragon's Trap, developer of Windjammers) with co-developers Lizardcube (Wonder Boy: The Dragon's Trap) and Guard Crush Games (Streets of Fury) today announced the iconic series' return will support two-player online and up to four-player offline co-op when it launches this spring. A new trailer released today also revealed a first look at the final and all-new playable character joining the roster ahead of Streets of Rage 4's upcoming release on PC, Nintendo Switch, PlayStation 4, and Xbox One. The four-player co-op and new character will be playable for fans attending PAX East in Boston, February 27 through March 1st on the show floor in booth 28051.

The new character, Floyd, dishes out serious damage with his incredibly strong cybernetic arms, a cutting-edge upgrade courtesy of Streets of Rage 3's playable cyborg, Dr. Zan. Although Floyd's movement and health recovery are slower than most, he boasts the longest reach among the playable roster and tremendous power, ensuring any combo he puts an enemy through will be devastating.

See Floyd and the intensity of four-player co-op in action by watching the full video: https://youtu.be/TPKInEthHP8

Streets of Rage 4 reunites Axel, Blaze, and Adam for the first mainline Streets of Rage game in more than 25 years. The highly anticipated sequel embodies the classic trilogy's gritty, neon-streaked urban atmosphere in a fully original experience boasting a strikingly fluid hand-drawn art style. New skull-cracking playable characters, expanded combat abilities, and a pulsing soundtrack from an all-star lineup including series composers Yūzō Koshiro (Streets of Rage 1, 2, & 3, Sonic the Hedgehog) and Motohiro Kawashima (Streets of Rage 2 & 3, Shinobi II) make Streets of Rage 4 an all-out brawl of a lifetime.

For more on Streets of Rage 4, visit www.streets4rage.com, check out www.facebook.com/StreetsofRage4, and unleash on @Dotemu, @Lizardcube, and @Guard_Crush's follow buttons on Twitter or join us on Discord: https://discord.gg/TFw3a7k
Related Content – Upcoming PS4 Games: PlayStation 4 Titles In 2020 You Won't Want To Miss
Source: Dotemu