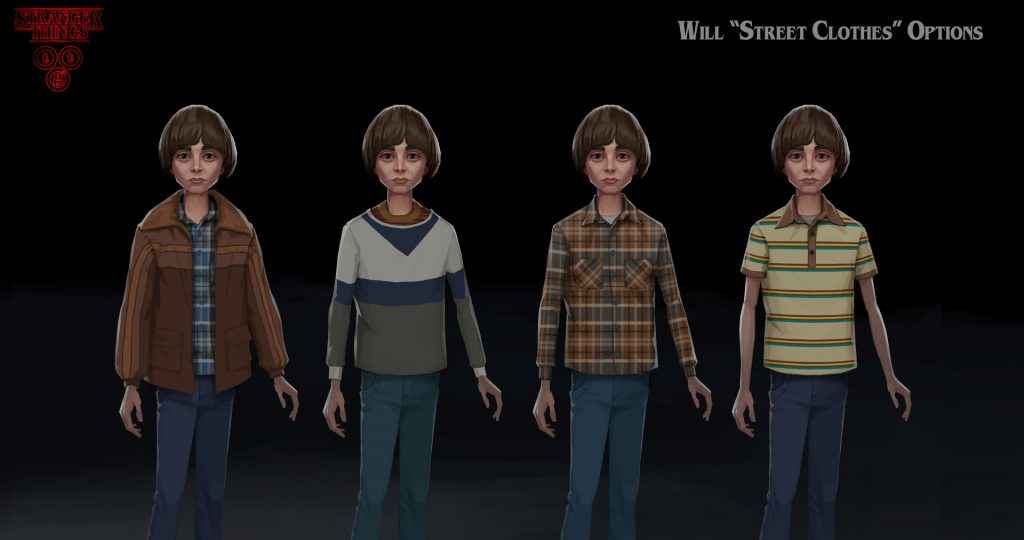 Fans are still reeling over the sudden, imminent closure of Telltale Games and the horrendous treatment of the uber talented guys and girls that brought the studio's inimitable array of narrative-driven adventures to life.
There's also the small matter of The Walking Dead: The Final Season (potentially) being left unfinished.
However, in a rather interesting development, concept art and a handful of gifs have emerged on Reddit over the last 24 hours, giving us a sneak peak at what the studio's now cancelled Stranger Things game might have looked like.
Telltale's Stranger Things Game – What Could Have Been
As you can see from the leaked footage, the character models (while certainly rough around the edges at what was presumably a relatively early stage in the development process) and animations looked noticeably smoother and less jerky than recent Telltale titles. Doubtless as a direct result of the switch from the studio's old engine to Unity.
While specific aspects of the game looked equally promising. The updated dialogue trees for one, but the leaked first-person section, during which the player appears to be tasked with escaping the nefarious Demogorgon, was particularly eye-catching.
More generally, from the admittedly limited amount of footage available to us, the team looked to have done a cracking job of capturing the insidious yet nostalgic feel of the Netflix original series.
Just look at the tan wallpaper and that old computer.
The remaining two videos, including another part of the Demogorgon hide-and-seek section that's more than a little reminiscent of Outlast and Alien: Isolation have been embedded below.
Given how well it appeared to be shaping up, it's a shame we'll never get to see the finished article. Still, fans of Stranger Things will be pleased to know that a video game adaptation remains on Netflix's radar – albeit with another developer other than Telltale Games at the helm.
Source: Reddit