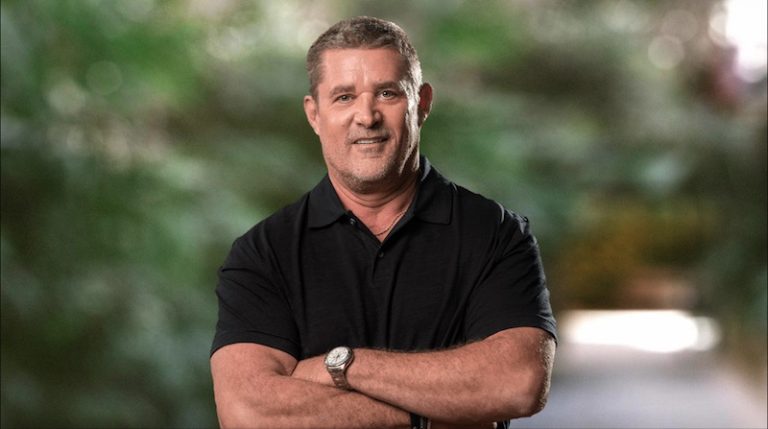 Glen Scholfield, the founder of Striking Distance Studios, the team behind The Callisto Protocol, has reportedly left the studio due to him "pursuing a new adventure."
The studio will be turned over to the now former chief development officer, Steve Papoutsis, who Schofield has worked with for years, including during his time at Visceral Studios.
In a statement sent from Krafton, "there is no better person than Steve to guide SDS through this transition," and of Schofield, Krafton says his "contributions during his time at Krafton have been invaluable. He built an ace team of talents at SDS and set a high standard for the work they did together every day. We're confident in the team's continued success because of the significant impact Glen has had."
For Schofield's part, he said "creating Striking Distance Studios has been an incredible journey and I'm so proud of what we've achieved with The Callisto Protocol, a game close to my heart. While pursuing a new adventure is exciting, leaving SDS is bittersweet, but I know the studio is in excellent hands.
Steve and I go way back to working at Visceral Games. I saw how successful he was in taking the reins after my departure then and how he continued the studio's success and growth. That's how I know he's the one to lead the studio into its next chapter."
When Striking Distance Studios was first revealed, there was a lot of excitement in the air. Schofield has a strong track record as the creator of Dead Space, and what's more the studios first game would be another horror title.
There was also a lot of caution, as it was first meant to be a part of the PUBG world with the studio being created in collaboration with Krafton, but once that was shrugged off and The Callisto Protocol began to take shape in players minds, a lot of people got even more excited.
Then The Callisto Protocol launched, and the excitement for the game was not matched by the actual gameplay. It didn't land with players in the way Striking Distance or Krafton would have liked.
There's also already been layoffs at Striking Distance due to The Callisto Protocol's poor launch, and this news now makes any fan of the game wonder what'll happen to it.
Striking Distance has boasted about how it had years of content planned, Schofield himself even spoke about wanting to make a sequel.
Now, it'll be curious to see if Striking Distance continues to work with the IP, or switches to something new. While The Callisto Protocol may not have landed with everyone, it showed that the team at Striking Distance is incredibly talented.
Hopefully the studio is able to find its footing in its next project, whatever that ends up being. According to Krafton, it has "been carefully planning for the transition to ensure a smooth handover and uninterrupted operations. Striking Distance Studios is committed to supporting its incredibly talented team.
Our staff remains a top priority during this transition as they're the backbone of our success. The studio's plans remain unaffected, and its focus is to continue producing exceptional content."
As for Schofield, while earlier in his career it was easy to say that players should look to what he does next, following this Callisto catastrophe, it just doesn't seem that simple anymore.
Article updated to include official statements from Glen Schofield and Krafton.
Source – [Bloomberg, Krafton PR]