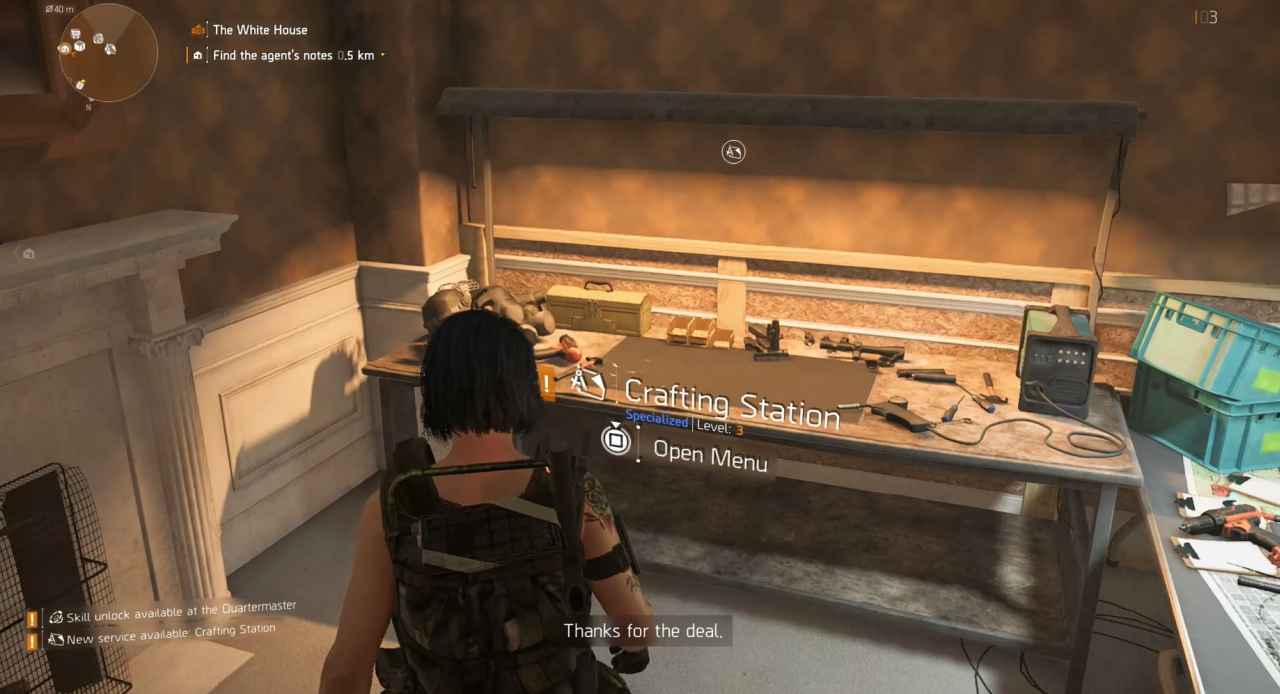 Early on in the main story of The Division 2 you will unlock the Crafting Bench in the White House. Here you can craft a variety of weapons, gear, and mods. However, you are limited in what you can craft until you unlock the Superior and High-End Crafting Bench Upgrades. This guide will show you how to unlock both upgrades.
Unlocking The Superior & High-End Crafting Bench Upgrades
Both upgrades are tied to what level you are. The Superior Bench Upgrade is unlocked at level 24. You will then receive the High-End Bench Upgrade at level 29. This does mean that you will have to get through the majority of the game before being able to craft any higher level weapons. Nevertheless, once you get these upgrades you will be set for the end-game and be able to craft the higher-tier weapons.
That covers how to get both upgrades. They are simple to get; however, the game never tells you where you can get it from.
We have a lot of coverage on The Division 2. You can check out our hub on The Division 2. We have a bunch of guides for the game. You can get the lowdown on Control Points and how they work. We have some tips on how to get XP easily and easy your levelling process. We also have full lists of Skills you should buy and the Dark Zone Perks you should buy.
Stay tuned to PSU for a bunch more The Division 2 coverage over the next week, including our review.