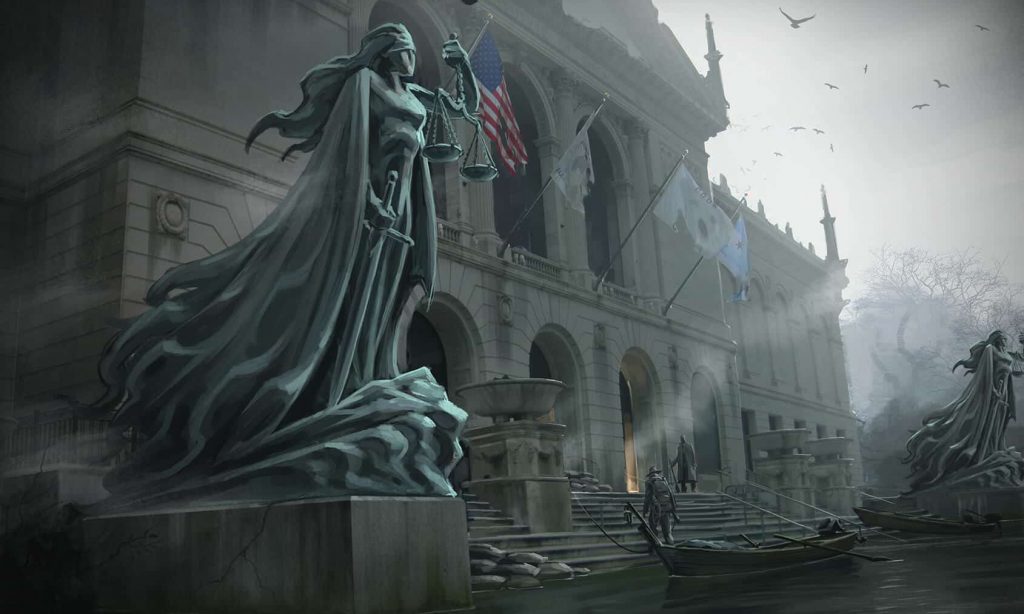 The Sinking City has long been anticipated by fans of lovecraftian horror and games. However, it looks like fans will have to wait a little longer for the game. PC Gamer noticed that the Steam store page for the game has had its release date changed from March 21, 2019 to 2019.
There is no official statement yet from Frogwares or Bigben Interactive, the publishers of the game. However, a delay is looking likely considering the fact that the game is set to release in just three weeks and not much has been heard about it for a while.
Whilst you wait, you can check out the game's cinematic trailer below:
The game is one of our most anticipated games here at PSU, with our own John-Paul Jones being incredibly excited for it. So, he offered up five reasons why you should also be excited for Frogwares' new game. You can also see 12 minutes of gameplay from The Sinking City, showcasing the creepy atmosphere of the game.
If you are a fan of Lovecraft horror then Call of Cthulhu released last year and was a solid experience. You can see one of the game's trailers right here.
The Sinking City is currently scheduled to release on March 21, 2019. However, a delay is looking likely. What do you think about The Sinking City? What are your thoughts on a possible delay?
Source – [Steam via GameInformer and PC Gamer]