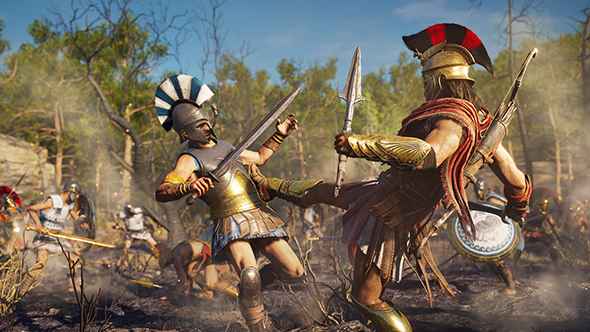 We're big fans of the new direction for Assassin's Creed games since Origins, and this Assassin's Creed Odyssey gameplay shows it may not only refine the work done there, but it might add something to it. Even beyond its RPG stylings and romance options.
Plus, it's ancient Greece in all its splendor, so that helps.
Seeing it in action only reinforces our excitement, and this 16-minute slice of gameplay for Assassin's Creed Odyssey does the trick nicely.
That the video kicks off with a rather forceful Spartan Kick to an unsuspecting soldier is amusingly on point. Other highlights include that huge beach-based clash we saw at E3, and what is now a series trademark sea battle.
Assassin's Creed Odyssey sails onto PS4 October 5, 2018.