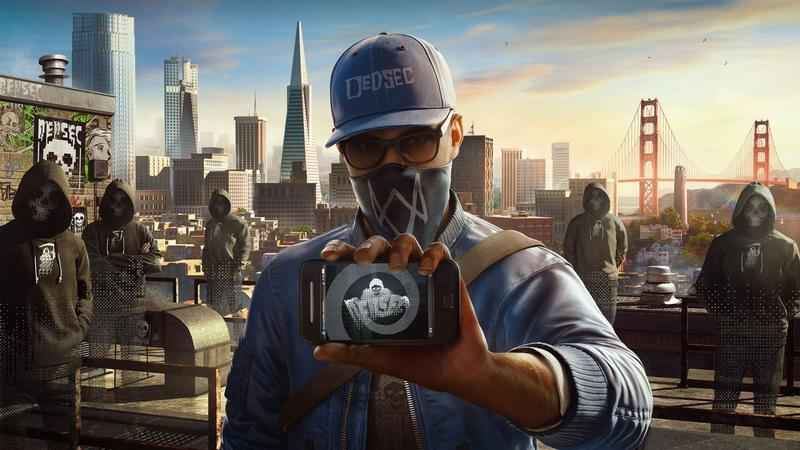 Adding to the numerous rumours that Watch Dogs 3 is in development, the Reddit poster who leaked Ghost Recon: Breakpoint prior to the official reveal claims that the next entry in Ubisoft's series will be revealed at E3 2019, alongside a game with the codename "Orpheus".
Watch Dogs 3 At E3 2019?
The first rumour that a Watch Dogs sequel is on the way surface back in Spring 2018, when Ubisoft tweeted out a cryptic clue. This was followed up by Ubisoft's virtual AI assistant SAM stating: "Watch Dogs 3 is not finished yet, but from the last early build I tried it's very solid."
In a new Reddit post, mikkuaria says that he can't divulge his source, but also mentions that the next Assassin's Creed game won't have Assassin's Creed in the title. "They claim the next AC game won't have Assassin's Creed in the title (so that makes it AC-like)," mikkuaria writes.
Make of that what you will, and file this one firmly in the rumour drawer for now!
Sony Skipping E3 2019
E3 2019 takes place from June 11-14. Sony has shunned the press conference this year and won't have a stand at the expo.
As the industry evolves, Sony Interactive Entertainment continues to look for inventive opportunities to engage the community," Sony said to Polygon in regards to its absence.
"PlayStation fans mean the world to us and we always want to innovate, think differently and experiment with new ways to delight gamers. As a result, we have decided not to participate in E3 in 2019. We are exploring new and familiar ways to engage our community in 2019 and can't wait to share our plans with you."
We'll be covering every moment of E3 2019, and we'd expect a lot more rumours to land in the coming weeks, so stay tuned!