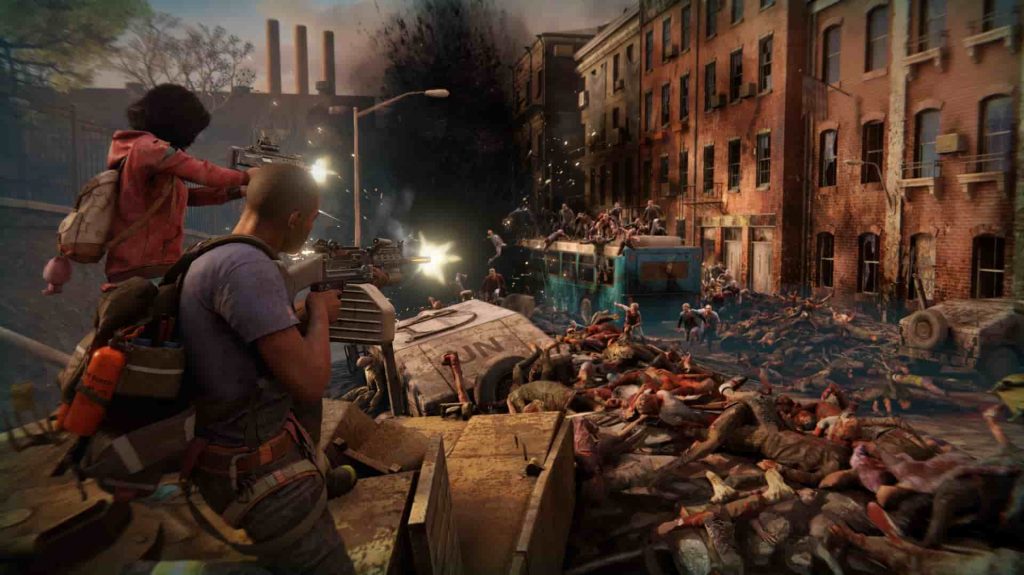 World War Z update patch 1.02 has arrived! This update fixes some of the connectivity issues players have been experiencing in the survival game.
World War Z 1.02 Update Patch Notes released
On top of that, the team at Saber Interactive have fixed an issue where the Lobo Bundle DLC was not available to certain users. Finally, an issue where US Players could not play with people from other regions has been fixed.
Saber has also promised that more updates are on their way.
The full list of fixes can be seen below:
World War Z 1.02 Update Patch Notes

Fixed an issue with Lobo Bundle DLC not available to certain users
Fixed an issue that prevented US players from playing with other regions
Fixed some of the connectivity issues

We are currently playing World War Z and having a lot of fun shooting hordes with our friends. Our review will be up in the near future.
World War Z released on Tuesday after being announced a year and a half ago. We got to sit down with it at GDC last month and loved our time fighting the hordes of zombies. One of our Senior Editors, Laddie Simco, stated in her impressions that she "would have stayed there all week" playing it if they had let her.
World War Z features a unique blend of PvP and PvE gameplay, dubbed PvPvZ. This mode has players trying to survive against each other, whilst also fighting off zombies in their thousands. Recently, a developer diary was released for the game that gives you a look into how Saber was able to create the scenarios found in World War Z. Finally, last week we got the last trailer for the game celebrating the launch. That trailer offers an in-depth look at a lot of gameplay mechanics, including the co-op campaign and escape routes. The trailer also details the game's adaptive AI that can change how you play from chapter to chapter.
Have you been playing World War Z? If so are you enjoying it? Also, let us know if you had been experiencing any of these issues.