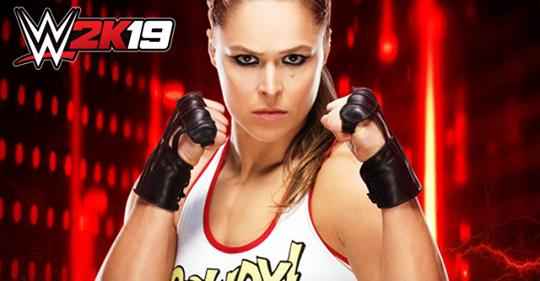 [UPDATE] It's now official. Ronda Rousey is indeed in WWE 2K19 as a pre-order bonus. The trailer aired last night.
We already knew Rey Mysterio would be pre-order DLC for WWE 2K19 (and a bunch of other details), but thanks to a slip up on Microsoft's online listing for the game, we now know who else is coming as a bonus character.
The second WWE 2K19 pre-order bonus is none other than the baddest woman on the planet herself, Rowdy Ronda Rousey.
The listing, for the Digital Deluxe version of the game, is found here and is where we find the Rousey details.
Receive the WWE 2K19 Season Pass when you purchase the WWE 2K19 Digital Deluxe Edition!

He's the Master of the 619. She's the Baddest Woman on the Planet. Pre-order WWE 2K19 to play as both Rey Mysterio and Rowdy Ronda Rousey. Never Say Never.
Rousey has only been in WWE a matter of months, so we were waiting to see whether she'd grab herself a roster spot for this year's edition of WWE 2K. It's a touch disappointing she hasn't made her way to the starting roster, but given she's such a draw, it's a sensible choice of pre-order incentive.
WWE 2K19 will be out on PS4 October 9, with current WWE Champion AJ Styles as the cover star.