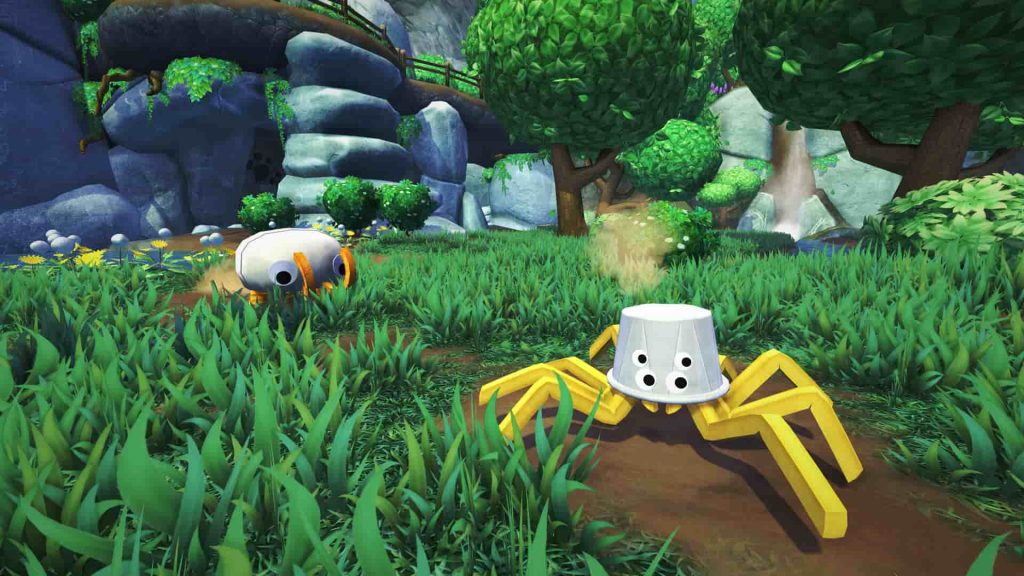 The full Bugsnax theme has been given to us today after a month of waiting with the full song now available on a variety of streaming services.
The full theme is just as much of an earworm and just as catchy as you could hope. The track by Kero Kero Bonito is more than just the simple chorus you heard in the reveal trailer, with a full narrative behind the track. You can listen on a variety of services including Apple Music, iTunes, Deezer, Youtube, Pandora, and Tidal. We have also embedded the Spotify link to the song below:
Bugsnax was announced back at the PS5 reveal event, with this full release of the song teased by Geoff Keighley last week as a part of the Summer Games Fest. The game is reportedly set to play like Ape Escape, with you collecting Bugsnax. Young Horses, the developer of the game, have also recently praised the DualSense controller's haptic feedback.
Bugsnax releases for PS5 and PS4 this Holiday.