The very first WipEout title launched for the original PlayStation back 1995, and since then it's been hard to imagine the PlayStation brand without it. Sure, there have been plenty of staple games along the way—Ridge Racer, Crash Bandicoot, Uncharted, Spyro, et. al.—but few racing games in any market have the same level of style, feel, and mastery in one package while also hitting that arcade vibe.
A WipEout title has graced every PlayStation console, and, though this isn't an original title, WipEout Omega Collection will add its name to the PS4 title list, keeping the console streak alive. There is always a danger with a re-release, though, even if the formula of the Wipeout franchise has a historical standard of excellence.
Wipeout Omega Collection PS4 Review
This Omega Collection features three different Wipeout titles, the first being Wipeout 2048. Formerly, WipEout 2048 graced the PS Vita, putting the power of rocket racing in the palm of your hands. With that in mind, the one major factor would be transitioning this title to the PS4 and having it meet the 60-frame standard announced for the complete package. Of the three games featured in this collection, 2048 is the one I spent the most time playing when it launched on the Vita.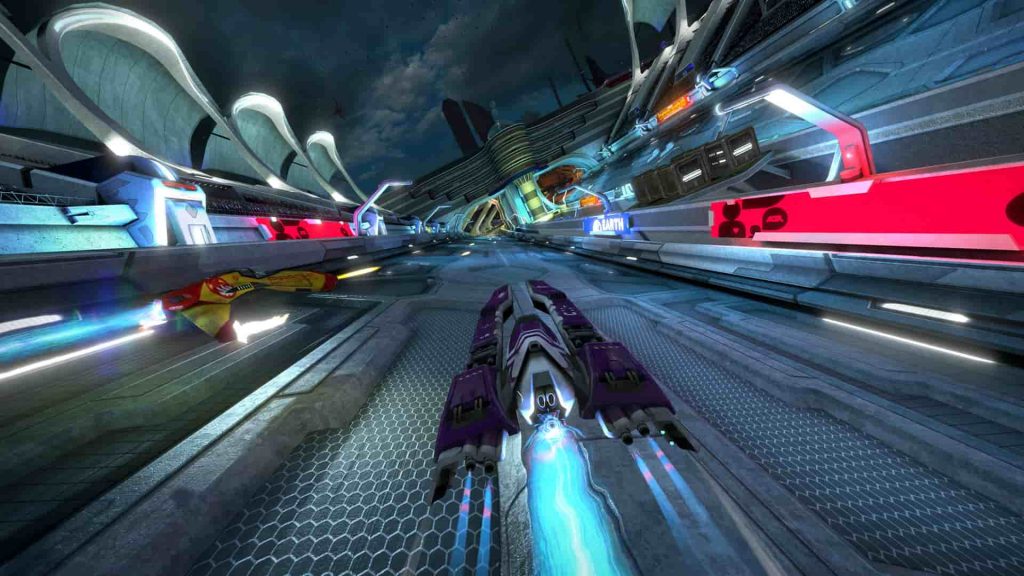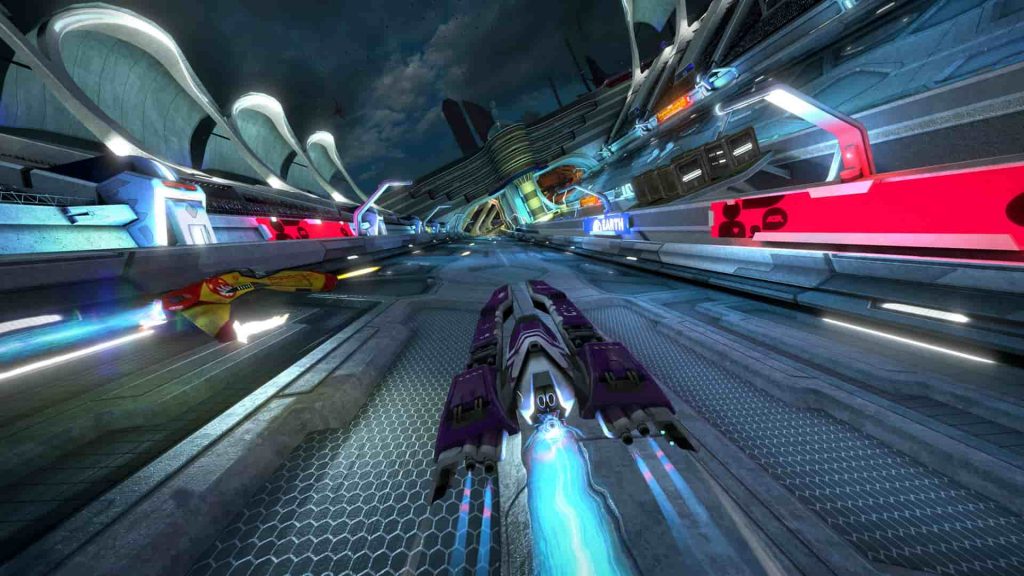 While the game was beautiful then, it had some significant limitations, those being somewhat jaggy graphics and horrendous load times. I remember being so thankful that a race again option was available, because waiting to load out and back into a race took around a minute. In this collection, it's impeccable on both counts. The graphical enhancements are pristine, making all lines and color pop like never before, and loading times never touch more than five seconds (at least on 1080p PS4 Pro).
My first exposure to WipEout was WipEout HD when it launched on PS3. It resonated with me almost immediately because I had played a ton of Kinetica with my cousin on PS2, so I knew generally what I was in for. What kept me from playing a ton of it, apart from its escalating difficulty, was the fact that it launched the same year as Metal Gear Solid 4, so my memory is limited to it being a showcase PS3 title at the time. I remember it being gorgeous and responsive, but above all that the frame rate was butter smooth, and I couldn't get over it when I played. Luckily, that has transitioned over perfectly in the Omega Collection. After playing more of HD,
Related Content – Best PS4 Split Screen Racing Games For 2-4 Players
I wish I had taken more chances to play back in 2008. Unlike 2048, HD has more of a contrast between maps, going from darker tones to lighter ones and even some maps featuring both light and dark tones. Above that, though, is that HD feels a bit more heavy somehow, like it's meant for someone who's first getting into the franchise. It's rather nice, because doesn't feel like a slower game. It just seems to have a welcoming pace to it that scales nicely with the game's naturally-rising difficulty.
By definition, Fury, the third game in this collection, was downloadable content for Wipeout HD. Since I spent little time with HD back on PS3, I never even got a chance to try out Fury. So, for me, a newcomer to many aspects to this collection, Fury added enough to make the other two games in this collection feel samey. 2048 and HD have basically the same match types the entire time, but Fury adds a couple nice match types that put a little extra spring in the collection's step.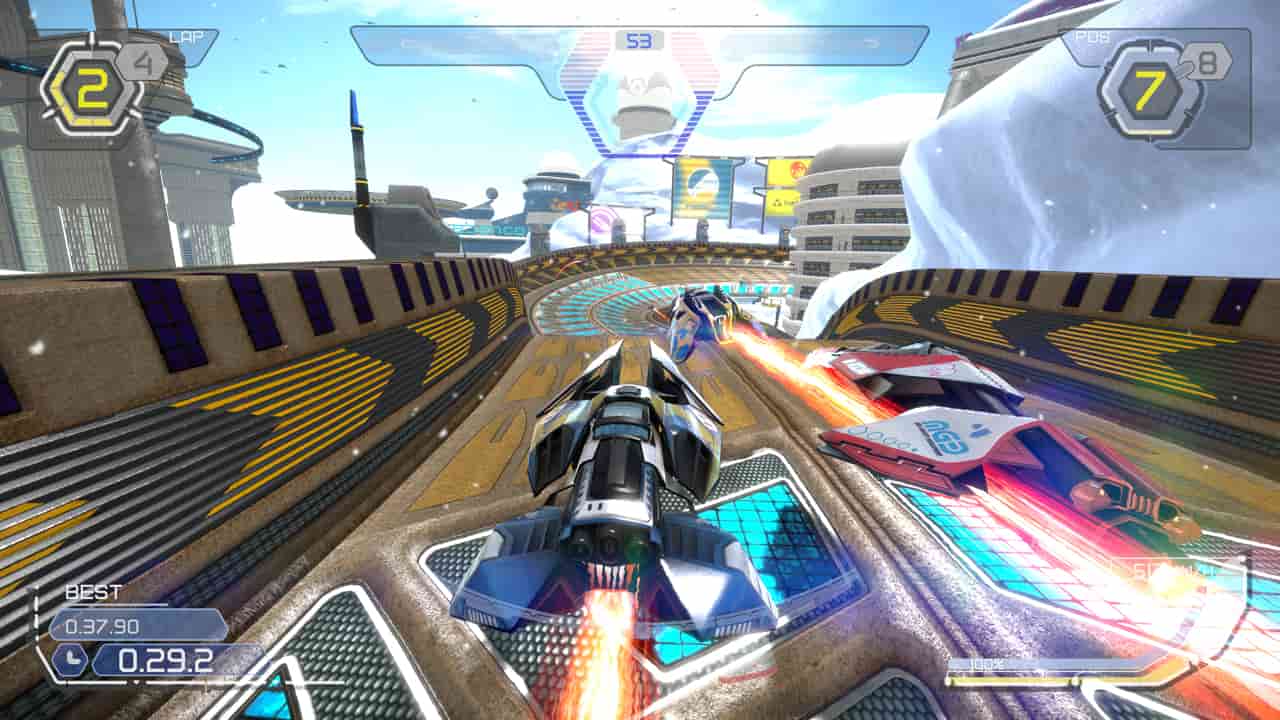 Zone Attack and Detonator bring enough to the game to make the repetition of the other modes—Time Attack, Speed Race, Zone, etc—feel more like a break than a repetitious loop. Zone attack, like Zone, is about building enough energy to reach more zones, but here other players are competing for the same thing. Be warned, however, because the game doesn't identify the controls well for these two modes.
After more than a fair share of failed attempts, I searched to find out that energy accumulated from Zone Bars, those speed boosts on the track, can be turned into either a shield with Circle or applied to Zone Levels with Square. Trying to figure it out on my own was frustrating, but once I learned what I needed, the mode felt great. The same discrepancy occurs with Detonator, but this time I tried using Square and Circle like I did with Zone Attack. Square shoots a machine gun at mines on the map, and accumulating the most points in the allotted amount of laps yields victory.
Related Content – Best PS4 Exclusives
As a complete purchase, there is no shortage of WipEout racing here. Having three games' worth of content means that you'll be coming back for more on a regular basis. As I mentioned earlier, though, 2048 and HD become repetitive in game mode options. Despite this, the scaling challenge that each game features will be enough for most people to keep chugging away, since the terms of the races become harder, so having track knowledge is paramount. Nonetheless, it's Fury that adds the right balance to the package, even if it doesn't explain everything necessary to compete.
After spending time again in the franchise, I was happy to see that the WipEout Omega Collection has a much wider audience than I believed it to have. These are older games, sure, but as we all know, many current PS4 owners never had a chance to see Wipeout the way that PlayStation fans have been able to on previous consoles, and this is a great place to start.
Even PlayStation fans like me have something to take from this, even if we've dipped a toe a time or two. However, Vita owners might be amiss here, since they have access to all three of these games; WipEout HD and Fury were added later on as add-on content to 2048, so this entire package has been available on Vita.
All in all, it comes down to what you want as gamers. WipEout Omega Collection features three great games that only get better as you progress. They're gorgeous, silky smooth, and engaging to the word go with medals to earn, times to beat, and online players to surpass. The first two games fall prey to repetition, even if map knowledge is essential to success, but the crème de la crème is Fury, adding the perfect final touch that raises this collection from good to great. Its issues aside, WipEout Omega Collection is a welcome addition to the PS4 library, and if you have any inkling of interest for this game, then it's right up your alley.