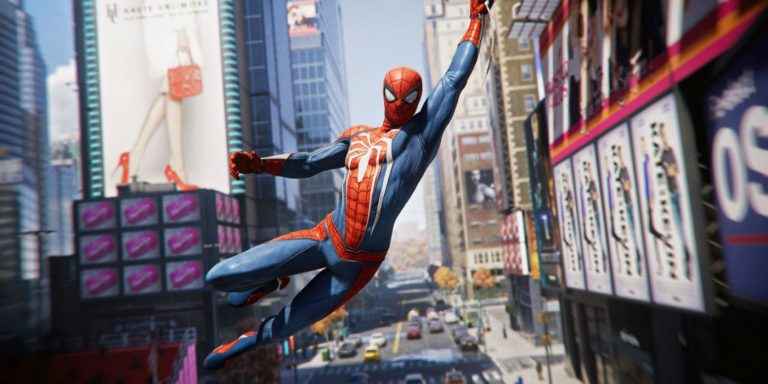 Amazon UK has listed a Spider-Man: Game Of The Year Edition for PS4. This edition is likely to include all three pieces of DLC released for the game.
The listing doesn't show a release date and the product is currently unavailable. There is no box art for the game either. But, an announcement might come soon, for example during the next State of Play event.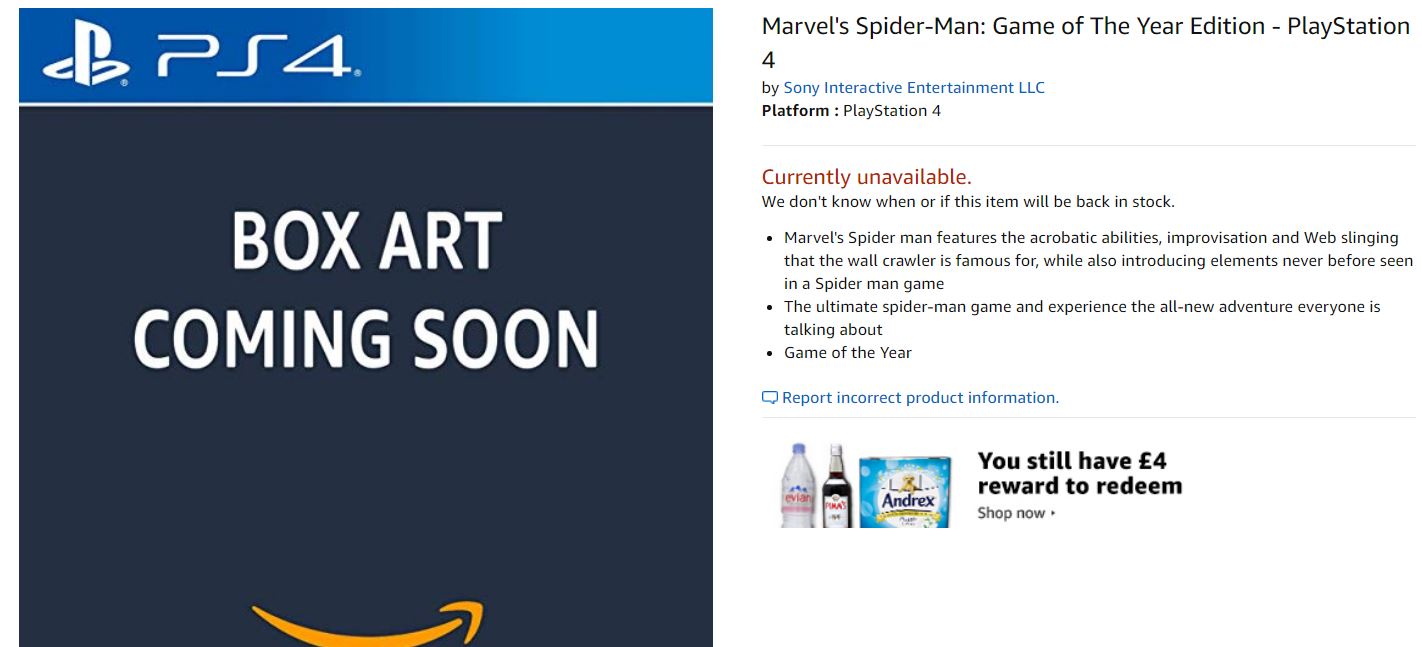 All three pieces of DLC bolstered the already incredible game that Spider-Man was. In our review for the base game, we stated: "A welcome return for PlayStation's original superhero icon, Insomniac Games have not just given us another sublime PlayStation exclusive but also the best superhero blockbuster the PS4 has ever seen. Spider-Man is a thunderous, essential triumph that bleeds cinematic splendor from every digital pore. Every PS4 owner needs to have Spider-Man in their collection."
You can also read our reviews of all three DLC's: The Heist, Turf Wars, and Silver Lining. All of this news comes hot off the heals of Sony acquiring Insomniac Games and adding them to the lineup of first-party, Worldwide Studios. In this acquisition, it is made clear that Sony isn't too interested in the Sunset Overdrive IP, or bringing the first game to PS4.
This news comes during Gamescom 2019. Gamescom Opening Night Live is a reveal show hosted by Geoff Keighley, the Creator of The Game Awards. You can rewatch the livestream here.
If you need to keep up with all the announcements from the show you can head over to our landing page for the event which has every announcement made during the show. You can also see the announcements as they happen by heading to our Gamescom 2019 Feed.
Marvel's Spider-Man and all three DLC's are available now on PS4. A Game of The Year Edition is set to be released soon according to this leak.
Source – [Amazon]