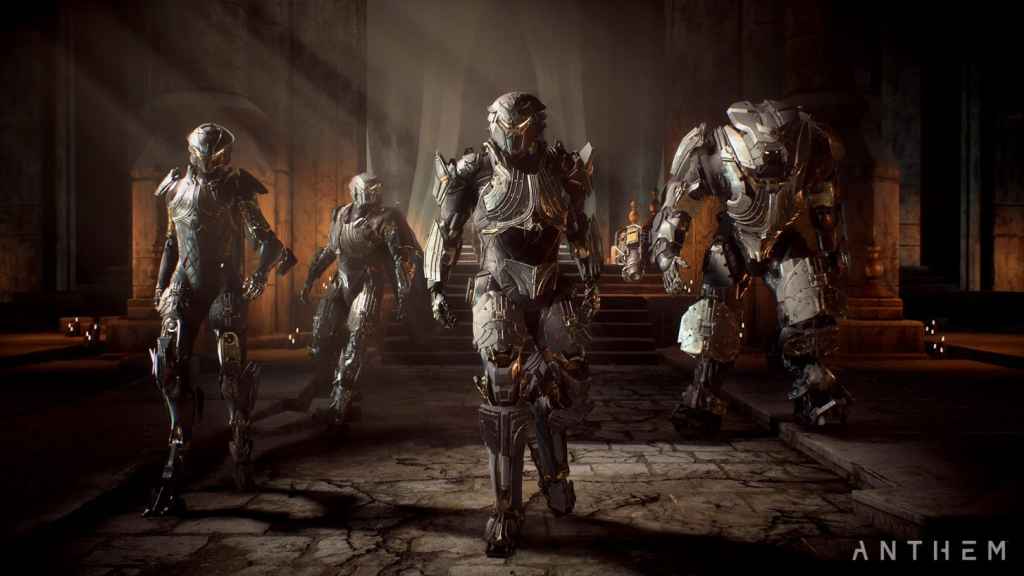 Bioware has issued a statement on the Anthem demo issues that disappointed many fans keen to get experience what the upcoming multiplayer action-RPG has to offer. The VIP demo launched on Friday to fans who had pre-order but server and connectivity issues meant that many were left locked out.
As a result, many players took to social media platforms to voice their annoyance.
With each VIP demo pass, Bioware gave fans three invites that they could also send to friends. It was believed that the issues might have been caused due to the server capacity and poor preparation for the influx of players, but the developer has taken time out to explain.
Anthem Demo Issues Were Unexpected
Acknowledging that the Anthem demo didn't go according to plan, Bioware's head of live service, Chad Robertson, explained that they did face some unexpected issues.
The post focuses on three main issues as detailed below:
Platform connections – this was caused by the spike in players entering the game when we opened up. Unfortunately, these issues did not present themselves during our internal testing. Investigations are ongoing, and we will continue to apply fixes throughout the weekend.

Entitlements – these are account flags that grant players things like their pre-order incentives and demo access. During the demo weekend, we identified a bug where VIP players with a specific combination of entitlements were being blocked from accessing the demo. We believe we've resolved most of these, but have additional cases we are addressing.

"Infinite loads" – this is occurring for some players, particularly when they transition from Fort Tarsis to an expedition. We saw this only in isolated cases during internal testing and believed it was resolved. Unfortunately, the problem is exacerbated in the real-world where differences with player's ISPs and home networks introduce new behavior.
Bioware says they're also continuing to look into rubber-banding and server performance, and have stated that despite many players facing issues, a large number players managed to enjoy the game.
Check out the full statement on the Anthem demo issues.
As an apology for all players who pre-ordered the game, an additional Vinyl (in-game cosmetic) will be available at launch on February 22, 2019.
For more on Anthem, check out some of the following content: