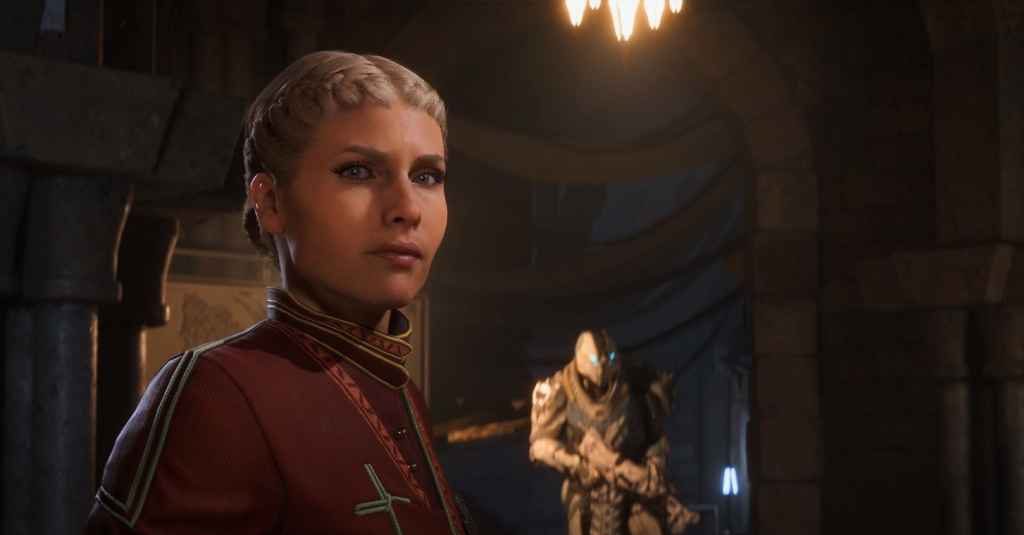 Anthem definitely won't have loot boxes, lead producer Mike Gamble has reiterated on Twitter.
The news comes following a recent exchange between Gamble and fans in which, during a wider discussion about the forthcoming Anthem demo, the question of loot boxes (and microtransactions in general) was raised once again.
Loot Boxes "Serve No Purpose" in Anthem
Gamble's response to comments that Anthem would be full to the brim with microtransactions, was categorical: "We aren't going to add loot boxes. It serves no purpose. The cosmetics and mtx plan is what we've outlined." I.e., that all story expansions will be rolled out to players absolutely free, in an effort to ensure the player base doesn't become fractured like so many other games that follow the Season Pass model.
That being said, Anthem will be supported by optional microtransactions on cosmetic items; likewise, the Legion of Dawn edition of the game comes bundled with four full armour packs as a pre-order incentive.
However, not counting the Legion of Dawn edition, these items can all be obtained through play. Though of course, we won't know how long this will take until the game is out in the wild.
Anthem Release Date
Despite BioWare's seemingly drastic departure from story-driven, single player games, Anthem is certainly shaping up to be one of 2019's more intriguing titles.
From a purely graphical standpoint, the game looks superb. While the snippets of combat we've seen over the last year or two, not to mention the world building, looks extremely promising.
Anthem releases on PS4, Xbox One, and PC on the 22nd February 2019.
Source: Mike Gamble (Twitter)