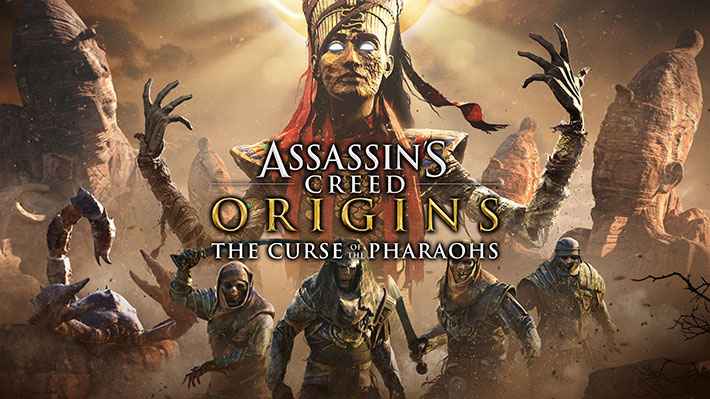 The next Assassin's Creed Origins DLC, Curse of the Pharaohs will miss its scheduled release date of 6 March. The second expansion for Ubisoft's latest Assassin's Creed game will now launch on 13 March, 2018.
It shouldn't be too big a blow for fans as there's plenty of content currently available, including The Hidden Ones expansion and the new Discovery Tour mode. There's also the option to play New Game Plus and start the story again with a much tougher challenge then your first play through.
New Assassin's Creed Origins DLC Raises Level Cap
When Curse of the Pharaohs does arrive, the level cap will be raised to 55 and a new mission awaits as Bayek heads to Thebes to fight undead hordes. Bayek will also be able to take advantage of some new abilities.
Right now, Ubisoft are focusing firmly on content for Assassin's Creed Origins, but there was a rumor earlier this year that the studio are also working on new Assassin's Creed game, codenamed Dynasty. Recently, the French developer suggested that it won't be planning yearly launches for games in its popular franchises, so it's likely that the new game will launch in 2019.