In the lead-up to the PlayStation Store Black Friday Deals 2018, Sony has already given us a teaser of what's to come. From immediate effect in the U.S. and Canada, the digital version of Call of Duty Black Ops 4 is available at a discount.
Black Ops 4 Black Friday Deal
Alongside discounts to PlayStation Plus and multiple deals of digital games for subscribers, Black Ops 4 will have a price cut, today. Writing on the official PlayStation Blog, Vice President of Marketing, Mary Yee, states:
"PlayStation Plus subscribers can also purchase the most recent addition to the Call of Duty franchise, Call of Duty: Black Ops 4, for a great price starting today."
It was previously listed at $59.99, but now you can grab it for $47.99 for the Standard Edition, $89.99 for the Digital Deluxe and $116.99 for the Enhanced edition. It's well worth checking out too. Despite the omission of a single-player campaign, Black Ops 4's multiplayer modes are superb.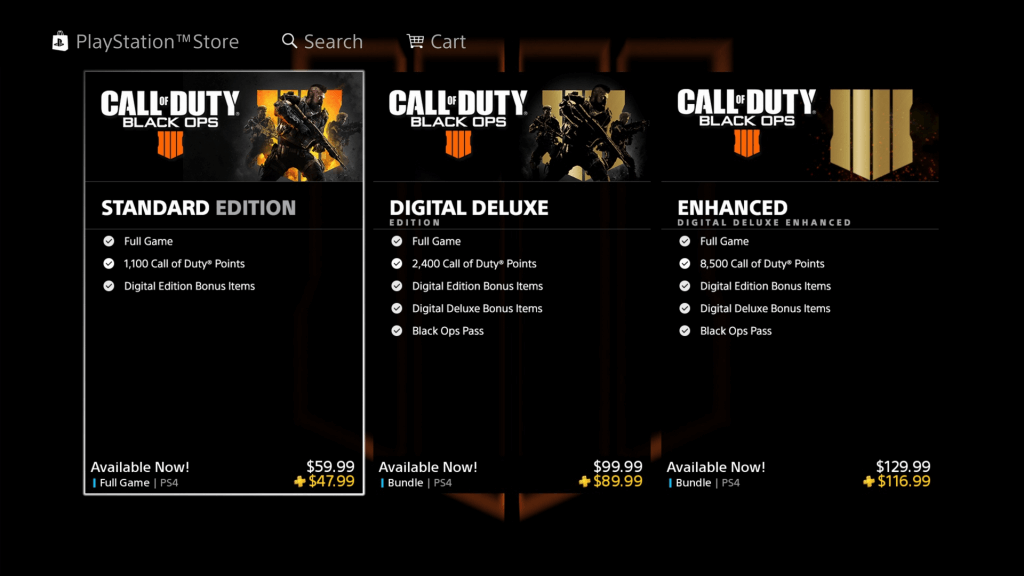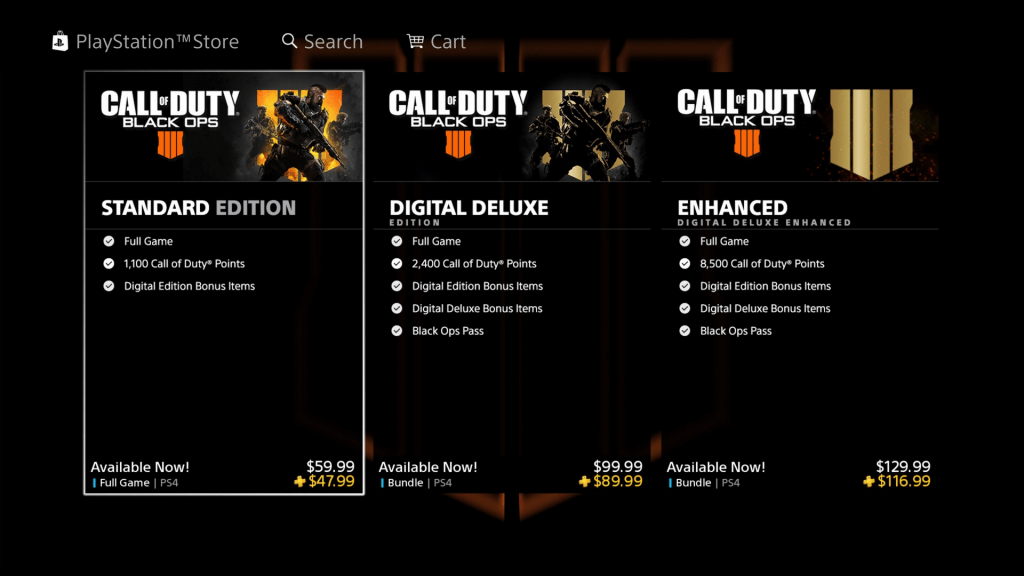 Find out all the ways you can boost your XP, check out the latest update to the excellent Blackout mode and find out what's coming up in terms of DLC in this week's Black Ops 4 Zombies leak.
If you're just here for a bargain, take a look at all the Black Friday 2018 PS4 deals by retailer.