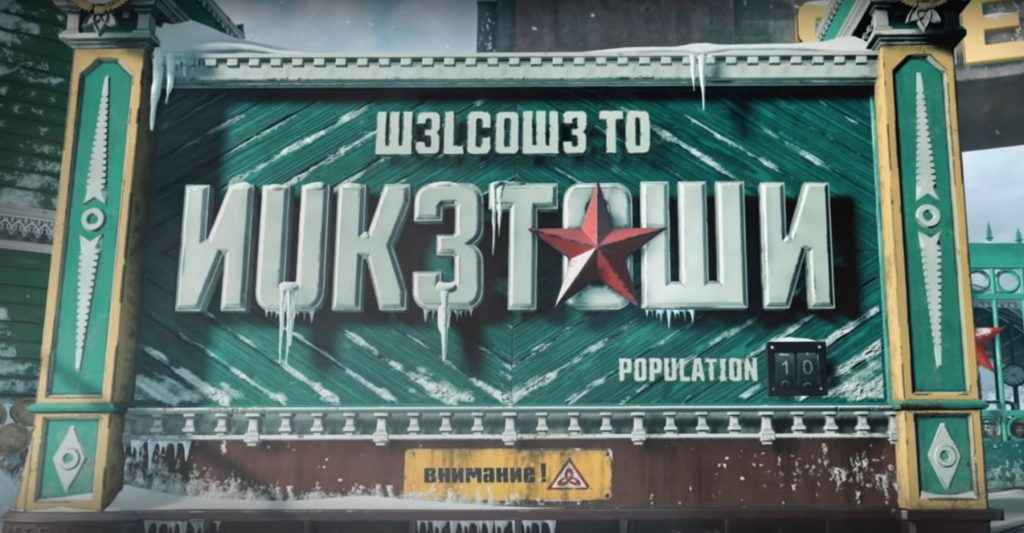 Black Ops 4 has been out for a while now and today the game receive the first bit of new content since launch. The classic map Nuketown is once again returning to the Black Ops franchise after making an appearance in every game, including Black Ops 2 Zombies.
This time the map has seen a redesign aesthetically, focusing on the Cold War. A lot of snow is set to change up the map, as well as the fact that it is on top of a missile silo. The trailer for the map can be found below.
Nuketown arrives in Black Ops 4 later today for PlayStation 4 owners.
Black Ops 4 Nuketown – Previous Updates For Black Ops 4
The most recent update for the game focused on the Blackout mode, tuning it and nerfing some equipment, such as the infamous 9-Bang grenade. The traditional multiplayer mode has also received some tuning in the past.
Another update added Microtransactions to the game, which has been met with severe fan backlash. The Zombies mode of the game has also seen a much-needed update. The launch of Black Ops 4 left the Zombies community frustrated due to the many bugs in the game and the number of times the game crashed.
A recent leak from an alleged former employee of Treyarch has led to many secrets in the game being leaked alongside some future surprises.
Black Ops 4 Nuketown Release Time
Though not officially confirmed by Activision, the Nuketown release time is expected between 4-7pm GMT. This falls in line with the regular updates from Treyarch.
We reviewed Black Ops 4 back when it released and gave it a lot of praise. Our review called the game "the best Call Of Duty has been in years."