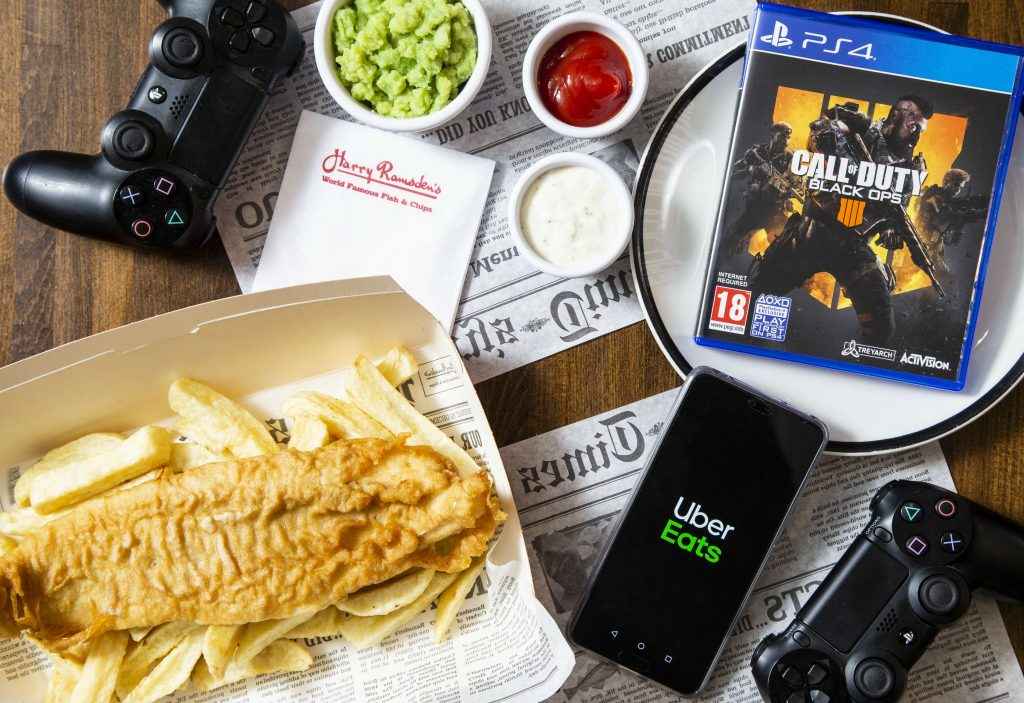 How about this for a unique and quite brilliant offer! Activision has teamed up with Uber Eats and select Harry Ramsden restaurants to give away codes to download Call of Duty Black Ops 4.
Exclusive to the UK, you simply need to log into the Uber Eats app on Friday 12th October and place an order for the 'Cod for COD' bundle deal from one of three participating restaurants. This will cost you 7.99, and in return you'll get cod and chips and a download code for Black Ops 4!
Three Harry Ramsden restaurants are participating:
Harry Ramsden (Manchester Castlemore) – 7.99
Harry Ramsden (Birmingham Arena) – 7.99
Harry Ramsden (London Victoria) – 7.99
We'd expect demand to be high, and Uber Eats has made it clear that the offer is only open this weekend while stocks last.
Note: Uber Eats is a delivery service. Therefore, you'll have to live within range of one of these three restaurants to be able to get the deal.
Fastest fingers first!
Black Ops 4 is due for release on October 12, 2018. It will require an initial day-one patch download of approximately 50GB. If you want to find out more, check out some of the latest news on Treyarch's new shooter.