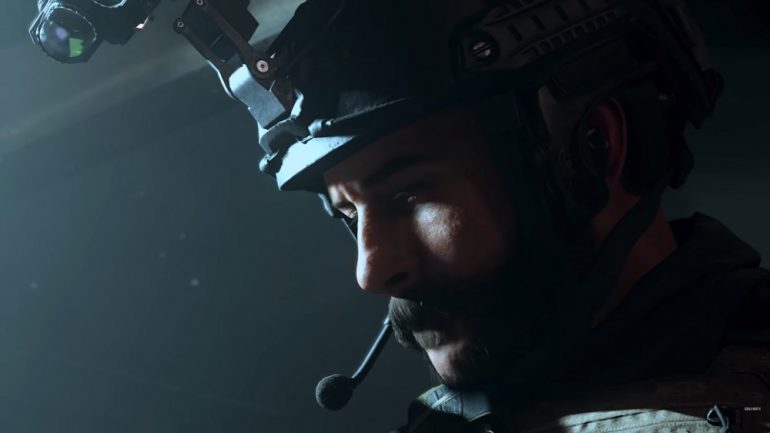 Infinity Ward has revealed that the studio is a big fan of the battle royale genre, but as far as Call of Duty: Modern Warfare is concerned, its focus right now is on the game's core multiplayer experience. Crucially, it hasn't outright dismissed the idea of a battle royale mode, which has been heavily rumoured to appear in the game.
Call Of Duty: Modern Warfare Battle Royale Mode Not Ruled Out
Speaking during an interview with IGN, Joe Cecot, the game's multiplayer design director, commented:
We really focused on Modern Warfare, authentic and gritty, realistic weapons, and it's a different experience. It's really…just about pulling back to Modern Warfare and keeping that pure. Big fans of battle royale. We're excited for large player counts and things like that, but right now we're really focused on core multiplayer.

We have pushed our networking engineers to allow us to have more players. On the technical side, we've had to do a ton of work on the multiplayer side to make things more efficient so we could push the player counts higher and higher and higher.
Infinity Ward last week unveiled the full multiplayer offering for Call of Duty: Modern Warfare, as well as confirming PS4 gamers will receive an exclusive beta.
Call of Duty: Modern Warfare is pencilled in for an October 25 release on PlayStation 4, PC, and Xbox One. In a first for the franchise, the game will receive full cross-platform play functionality, and Infinity Ward has binned the traditional Season Pass model in favour of free post-launch updates.
The Call of Duty series launched back in 2003 for the PC, and expanded to consoles with 2005's Call of Duty II. The franchise has consistently remained one of the best-selling video games every year, and has moved over 250 million units globally as of February 2016.
Source: IGN