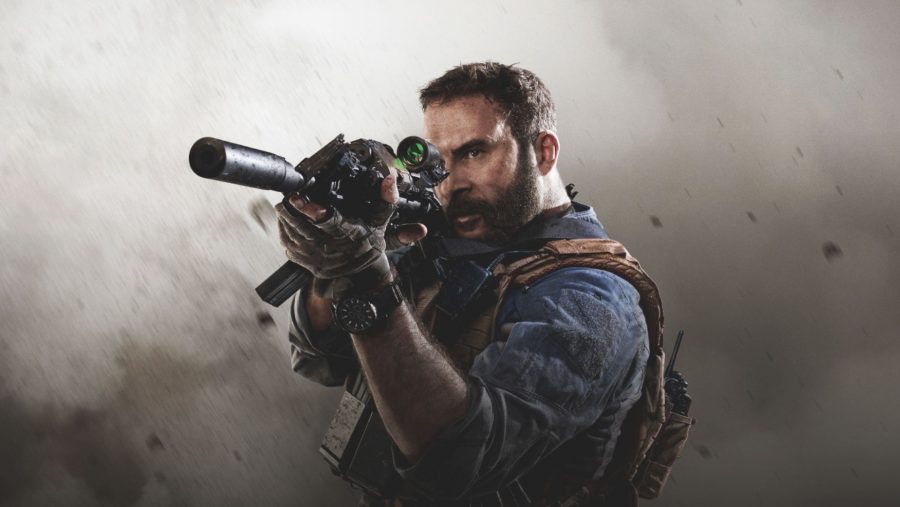 Developer Infinity Ward has confirmed that Call of Duty: Modern Warfare will feature the ability to reload while aiming down the sights. It may not seem like much, but fans have been crying out for this feature for a while now, and it's the first time in a Call of Duty game where it will be included as standard outside of mods in Black Ops 4.
Call of Duty: Modern Warfare Features ADS Reload
Previous Call of Duty games wouldn't allow you to reload down the sights. Instead, the view would snap out as your character inserted a new magazine into your chosen weapon, meaning you couldn't keep track of your target while reloading. That's no longer the case, as explained by Mark Grigsby, the game's animation director.
"One other thing we added this year is the ADS [Aiming Down Sight] reload. In the past, if you're ADS, and you're shooting and you reload, the weapon would go off to the side, and you'd have to retrain to get to your target. This time if you reload, it stays on the target, so you can stay in the battle."
Call of Duty: Modern Warfare is slated for release on October 25 for PlayStation 4, PC, and Xbox One. The game is a full reboot of the popular series, promising a gritty narrative as players infiltrate contemporary battlefields across the globe. While characters such as Captain Price are back, this Modern Warfare take place in a new timeline where the events of the previous games did not transpire.
Infinity Ward has confirmed that Modern Warfare will not feature a Zombies mode, although there's still rumours it may include a battle royale mode. For the first time in the series however, players can look forward to cross-play support.
The team has also eschewed the traditional season pass model, with new content arriving free for all owners of the game.
Source: Activision