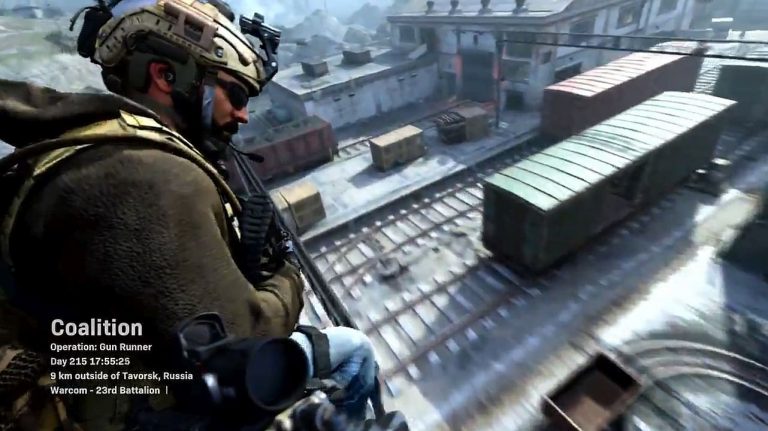 Infinity Ward's Joe Cecot has revealed in a post on Reddit that Call of Duty: Modern Warfare will feature offline bots for those players who don't fancy or are unable to take their copy of the upcoming first-person shooter online.
As previously revealed, Call of Duty: Modern Warfare will feature an extensive multiplayer component, including the return of the popular Killstreaks feature.
Call Of Duty: Modern Warfare Multiplayer Details
In addition to confirming that offline bots are going to be in the mix, Cecot also revealed that Custom Games are being implemented. Specifically, the co-design director of multiplayer was asked if maps in the 2v2 Gunfight mode can be tweaked to accommodate 3v3 in custom matches, he confirmed this would indeed be the case.
Finally, there's also a 'Realism' mode for maps that switches off the HUD and various other tweaks, although he didn't go into much detail at this point. Still, it's good to see that the multiplayer will include so many options for players.
Call of Duty: Modern Warfare is due for release on October 25 for PlayStation 4, PC, and Xbox One. Publisher Activision recently teased that the game will include the biggest post-release slate in the franchise's history, which has given the boot to the Season Pass model in favour of free updates.
Looking ahead, rumours have already started popping up about Call of Duty 2020, which is reportedly going to be a new Black Ops game that features a campaign spanning 40 years.
In related news, Activision recently indicated that it will continue to release new Call of Duty games on a yearly basis.
Call of Duty launched back in 2003 for the PC and has sold over 250 million units worldwide as of February 2016, making it by far one of the most successful video game series of all time.
Source: Reddit