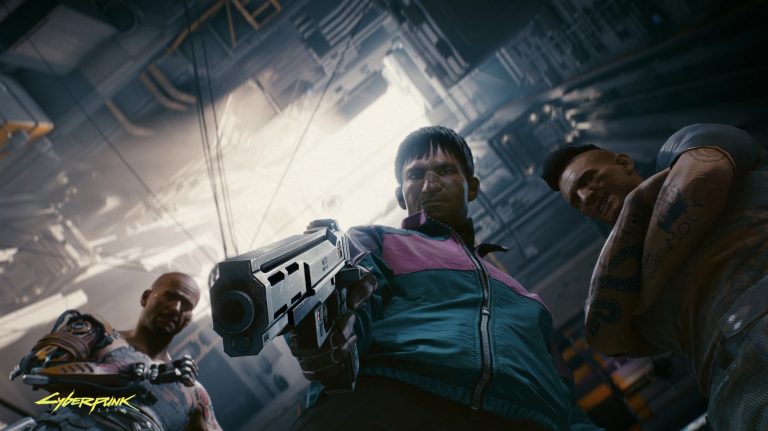 Cyberpunk 2077 developer CD Projekt RED has revealed that the highly anticipated, Keanu Reeves-starring sci-fi opus won't include a morality system similar to the one that appeared in The Witcher franchise. In fact, it's possible to bump people off in Cyberpunk 2077 without seriously affecting the overall narrative of the game.
Cyberpunk 2077 Morality System Is Out
Speaking with Gaming Bolt, Mateusz Tomaszkiewicz, the game's quest director, revealed that Cyberpunk 2077 won't "have a moral system, per se." However, the player still has the choice whether or not to go completely go non-lethal if you want, but it means investing in certain attributes on your part.
"However, to complete it non-lethally you have to be very good at stealth. Invest in points that allow you to stealth better, use weapons that will allow you to incapacitate the enemy instead of killing them, to make the moral choices that will allow you to avoid killing people throughout the game."
Cyberpunk 2077 is pencilled in for release on PlayStation 4, PC, and Xbox One on April 16, 2020. As mentioned, the game will feature John Wick actor Keanu Reeves in a major role as Johnny Silverhand, although Reeves himself won't be singing in his character's in-game rock band. Sob.
Still, fans are so taken with Reeves' appearance in the game, that they're campaigning for his 'you're breathtaking' quote to be included as an Achievement/Trophy for players to unlock.
While the game is currently only confirmed for present hardware, CD Projekt RED has indicated that it may bring the title to the PS5 and Xbox Scarlett down the line. In addition, the Polish developer has refused to rule out the possibility of multiplayer being added to Cyberpunk 2077 post-launch.
Stay tuned to PSU.com for more details on Cyberpunk 2077 as they become available. For now, check out the latest footage of the game in action.
Source: Gaming Bolt