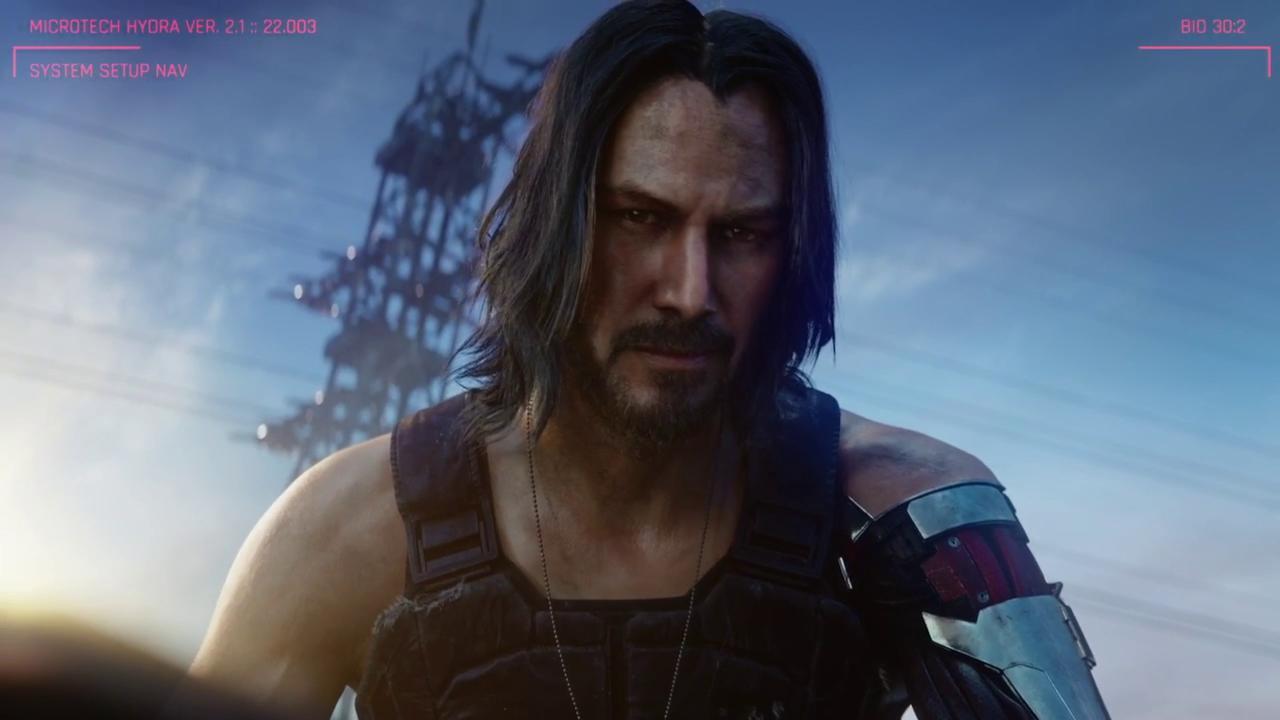 Keanu Reeves' appearance during Microsoft's E3 2019 press conference was easily one of the highlights of this year's event. Apart from Reeves being a likeable chap in general, his on-stage chatter was made all the more entertaining when someone in the audience yelled 'you're breathtaking' at the actor, prompting him to respond with the same comment.
Now, fans are petitioning to have that very quote immortalised in Cyberpunk 2077 as an unlockable Achievement/Trophy.
Cyberpunk 2077 Achievement/Trophy Petition Launches
Fans want the 'You're breathtaking' Achievement/Trophy to appear for reaching a 100% completion rate in Cyberpunk 2077. The petition launched on Change.org earlier this week and has just topped 27,000 signatures at the time of writing. It's goal is to reach 35,000, so things are going pretty well so far.
In case you missed it, Reeves will be playing the role of Johnny Silverhand in the upcoming sci-fi title, a role that has more dialogue than any other character bar the main protagonist. He also fronts his own rock band, but Reeves has said that CD Projekt RED isn't keen on him singing in the game.
Cyberpunk 2077 is slated for release on PlayStation 4, PC, and Xbox One on April 16, 2020. CD Projekt RED has revealed that it is planning on supporting the game with expansion packs, similar to what it did with The Witcher 3. It's also refused to rule out the possibility of a multiplayer component, although it'll arrive post-launch if it does happen at all.
While the game is currently only confirmed for PS4 and Xbox One, CD Projekt RED has revealed that it would be keen on getting the game out on PS5 and Xbox One Scarlett. In addition, the studio has also said that it is taking extra care when it comes to handling Cyberpunk 2077's depiction of transgender characters.
If you're looking to splash your cash on Cyberpunk 2077, then be sure to check out the Collector's Edition of the game.