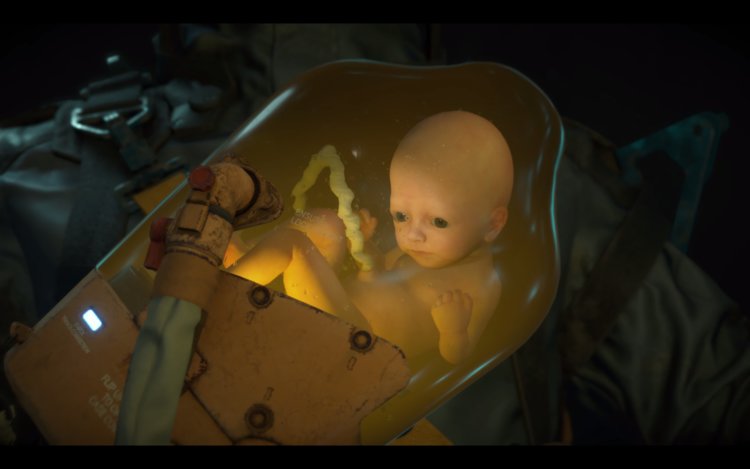 Kojima Productions has lifted the wraps off the Death Stranding update 1.11 patch notes for you to gawk at. The update is available to download today for the PlayStation 4 Norman Reedus-starring adventure game.
On a related note, Kojima Productions teased that it is almost ready to talk about its next project, and we've speculated about what that might be here.
Death Stranding Update 1.11 Patch Notes
Some of the cut scenes can be skipped using the cancel button from the 2nd time.
So far that's all we know about the Death Stranding update 1.11, but we'll be sure to update this article as soon as we get more information.
Death Stranding shipped for the PlayStation 4 on November 8, and debuted at number two on the UK charts, becoming the second biggest launch for Sony's console so far this year. Read our review of Kojima-san's latest project here.
The game received notably mixed reviews across the pond, which Kojima says is because US gamers (apparently) enjoy first-person shooters, something which Death Stranding obviously, well, isn't.
Unless you've been living under a rock, you'll know that The Walking Dead actor Norman Reedus stars in Death Stranding as the main character. Reedus previously collaborated with Kojima on the cancelled Silent Hills project, but says it was something of a 'blessing in disguise' that the game was scrapped.
Looking ahead to the future, it has been reported that Kojima Productions is working on multiple projects, among which includes one 'big' title. Could one of these be a Death Stranding sequel?
Death Stranding will be making its way to the PC in summer 2020.
Kojima-san picked up a few gongs at last week's The Game Awards for Death Stranding, including Performance, Soundtrack, and Studio/Game Direction. The title was also nominated for Game of the Year, but lost out to Sekiro: Shadows Die Twice.