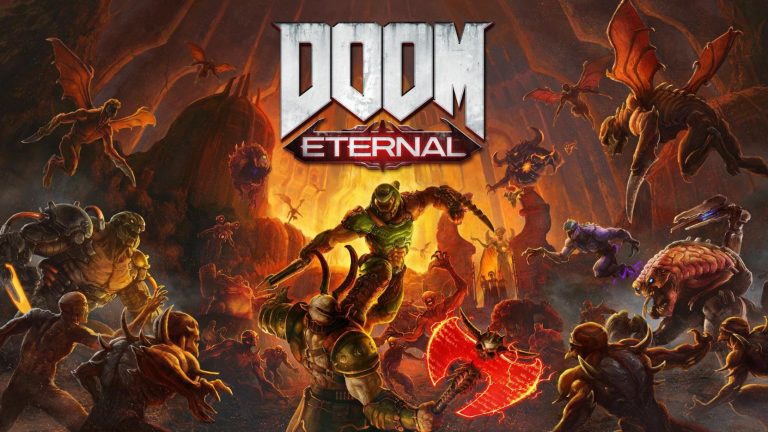 id Software's Marty Stratton has revealed that the development team behind DOOM Eternal is pushing PlayStation 4 and Xbox One hardware to its limits, saying console gamers have 'something really special to look forward to.'
DOOM Eternal PS4 Looks The Business
Speaking during a recent preview event for the game, Stratton made it clear that the game will impress from a visual standpoint on Sony and Microsoft's seven-year-old consoles.
We're at the end of a hardware cycle where engine teams really understand the hardware and are getting the most out of it. We've increased graphics fidelity, polygon count… everything is pushed in this game and it still runs on all the consoles that DOOM (2016) ran on.

It's fantastic. I can't tell you enough about how good it looks on PS4 and Xbox. If you play on consoles you've got something really special to look forward to. This game is, I think, the best technology we've ever made.
Stratton recently revealed that the development team were 'crunching pretty hard' at one stage in order to make the game's release date, although assured fans that it's the 'best game we've ever made.'
I say it's the best game we've ever made. I don't think I'd say that if we didn't have that extra time. The game was done, we haven't added anything but what [the delay] allowed us to do was fix a tonne more bugs.
DOOM Eternal is scheduled for release on PlayStation 4, PC, Google Stadia, and Xbox One on March 20, with a Nintendo Switch edition following at a later date. Be sure to have a look at the latest trailer for DOOM Eternal here.
Publisher Bethesda previously released DOOM, DOOM 2, and DOOM 3 for modern platforms following QuakeCon last year.
Stay tuned to PSU.com for more coverage on DOOM Eternal in the coming weeks.
Source: VGC