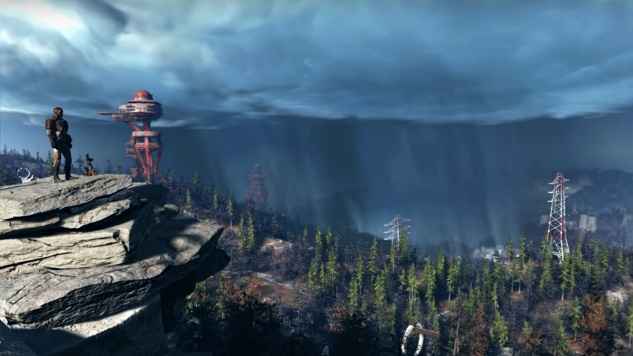 Fallout 76 is just one month away and we now know what the West Virginia wasteland will look like in its entirety. Gamespot has managed to obtain the full map, which can be found below.
Previously at E3 2018, Bethesda has stated that the map would "four times larger" than Fallout 4. However, now we can see just how expansive West Virginia is.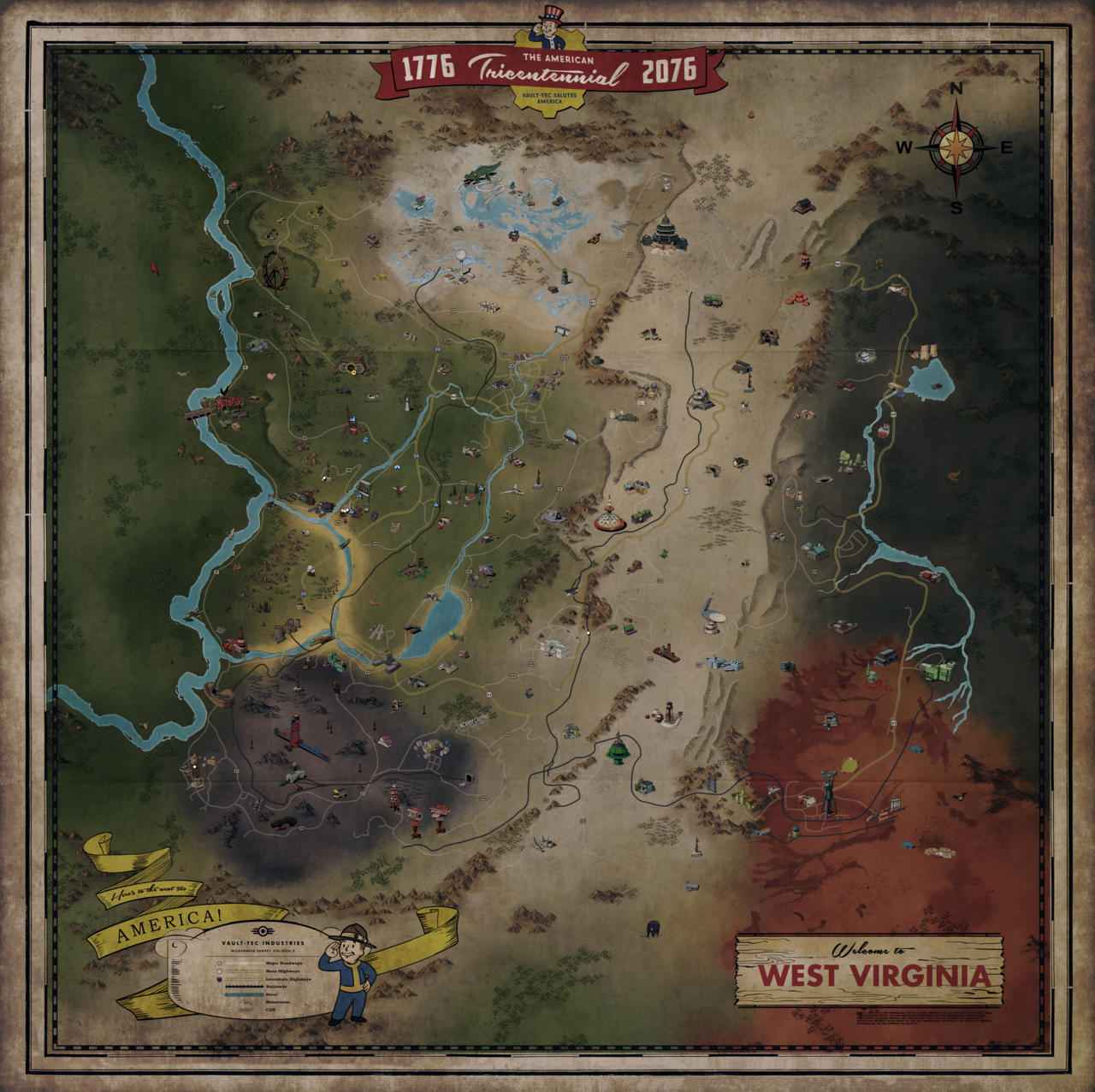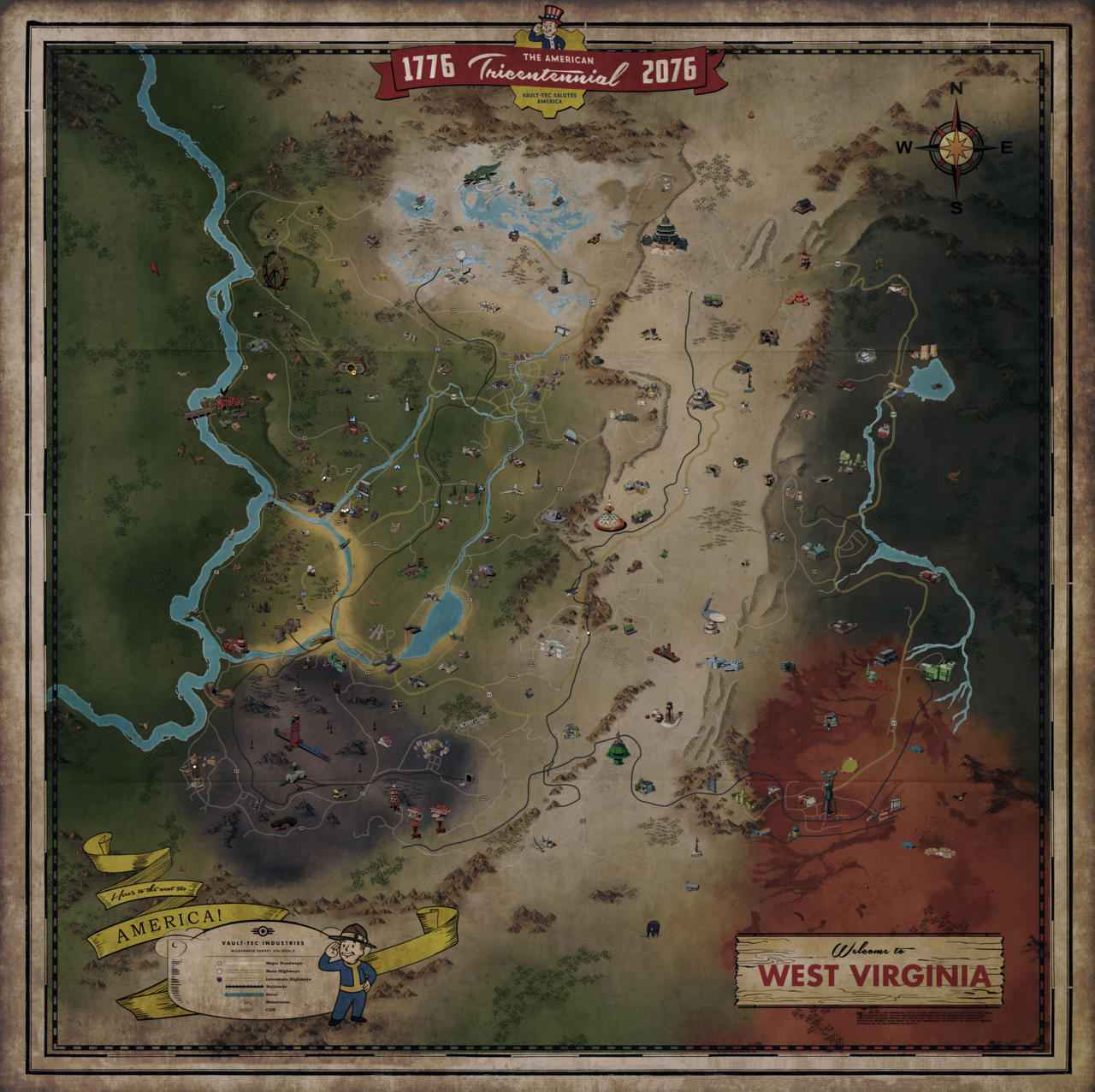 Fallout 76 is set before all the other games in the series. Set in the West Virginia wasteland, players can team up with friends to gain better loot or to discover the mystery of the disappearance of Cault 76's overseer. Players can also be attacked by other players in the world, battling over precious resources.
Recently we got to spend three hours with Fallout 76 at a preview event. We enjoyed our time with it and said that "those who love Fallout will find all the same great story-telling" that the series is known for. During that event, we got to explore outside Vault 76 and tinker with the game's character creator.
Also, the game is drawing heavily upon West Virginian mythos with various creatures, including the dreaded Mothman. In other news, the Beta for the game is set to launch on PlayStation 4 at the end of the month. Post-launch, the game will see weekly and monthly updates.
What do you think about the map? Is it too big or still too small?
Source: Gamespot