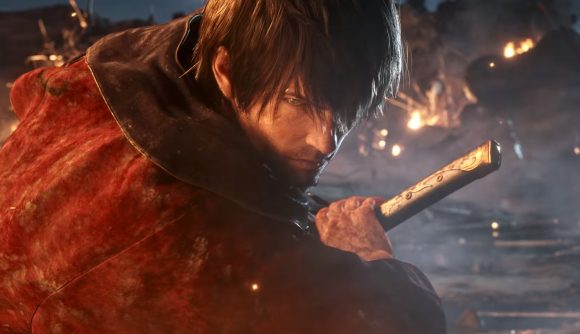 Square Enix debuted a trailer for Final Fantasy XIV Shadowbringers during its E3 2019 press conference during the early hours of Tuesday morning, with creator Naoki Yoshida taking to the stage to personally introduce the new footage.
Final Fantasy XIV Shadowbringers Trailer Revealed
Final Fantasy XIV Shadowbringers is more than just a regular expansion for the acclaimed MMORPG. The new content will add two new jobs for Final Fantasy XIV, plus two additional playable races. It's probably a good time to test the waters too, as Square Enix also confirmed that the title has amassed a whopping 16 million registered players. All those people can't be wrong, right? Go on, give it a shot.
Final Fantasy XIV originally launched back in 2010 for the PC, although it arrived in a bit of state. Not to be outdone, Square Enix completely revamped the game with Final Fantasy XIV: A Realm Reborn, which also saw the title arrive on PS4. It's been a winner ever since, with multiple expansions and fresh content keeping the community ticking over the past few years.
Today's conference was jam-packed with reveals for Square Enix's venerable RPG series, from the Final Fantasy 7 Remake gameplay footage, Final Fantasy 8 Remastered, and Final Fantasy Crystal Chronicles Remastered.
Check out the Shadowbringers trailer below.
https://youtu.be/VIHjp4rGSYY
E3 2019 is home to a bunch of new announcements and info on the latest games. You can watch all of the livestreams, as well as every conference at E3 2019 on our E3 2019 Livestream page.
Struggling to keep up on the news at E3? Check out our full E3 Announcements and News list, containing every reveal during the week-long show across all the conferences. You can also check out a variety of rumours that are surrounding the show. If you would prefer to see the reveals as they happen, you can take use our E3 2019 live feed, which will update with the new announcements as they happen.