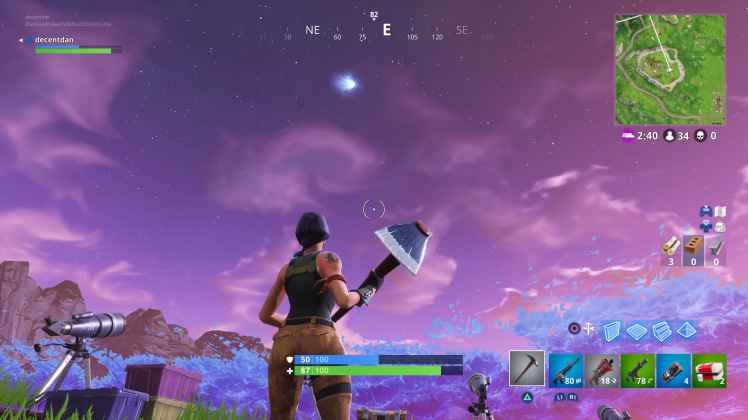 Though Fortnite players are currently in the midst of completing the Week 8 challenges, dataminers have uncovered what's happening in Week 9. The Fortnite Week 9 challenges will begin next Thursday, and allow players to earn Battle Stars.
While a few of the challenges look straight forward, once against there's a trio of tricky objectives that are worth 10 Battle Stars each. Here's the challenges:
Fortnite Week 9 Challenges
Deal 5,000 damage to opponents structures - 5 Battle Stars
Search for 7 Chests in Haunted Hills - 5 Battle Stars
Build 250 Structures - 5 Battle Stars
Visit 3 different Taco Shops in a single match - 5 Battle Stars
Follow the treasure map found in Moisty Mire - 10 Battle Stars
Get 4 Shotgun Eliminations - 10 Battle Stars
Eliminate 3 opponents in Lucky Landing - 10 Battle Stars
In other news, a new batch of Fortnite skins were leaked last week, which include Tomato Town Guy, Fish Man and Dino Girl. A release date has yet to be confirmed.
Epic Games faced a backlash from fans on Thursday after server downtime extended to almost a whole day. However, the developer has now confirmed free loot for all players. This includes Battle Stars, a back bling gift for Battle Royale players, as well as a license plate and a construction-themed piece.
Save the World players will get Seasonal gold and a free troll stash. Stay tuned for more news!
Source: FortniteTracker