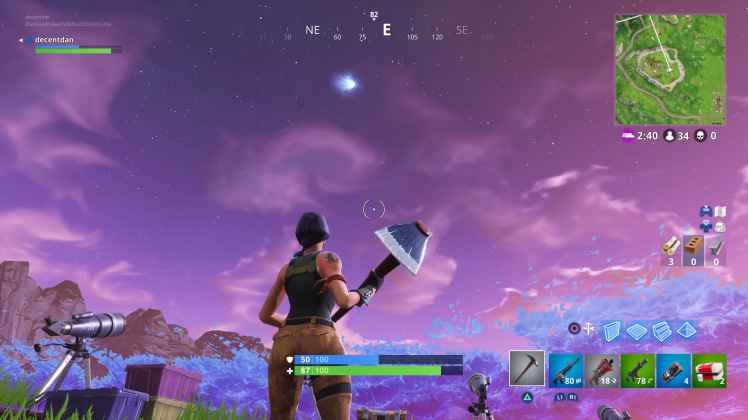 If you can't get enough of new Fortnite skins, that you'll likely be happy about the latest leak. The latest information comes from DieBuddies on Twitter.
The YouTuber claims that these are some of new Fortnite skins coming to the survival game soon. They include Tomato Town guy, Fish Man Skin and Dino Girl Skin.
All new Skins #Fortnite pic.twitter.com/vKH7Wdjq0j

— DieBuddies (@TwoEpicBuddies) April 11, 2018
The Fortnite skins were apparently found through data-mining, though there's no indication when they'll launch. Currently players are taking part in the week 8 challenges (well, they will be when the Fortnite servers are back online).
The latest batch of weekly challenges includes searching for taco shop locations and finding chests across the areas. Players are still trying to work out the mystery of the Fortnite Meteor. The blue comet in the sky is still in full view, and there's rumors that one day it may hit the Tilted Towers and cause a huge explosion!
Stay tuned for more news, and check out the latest from Fortnite below: