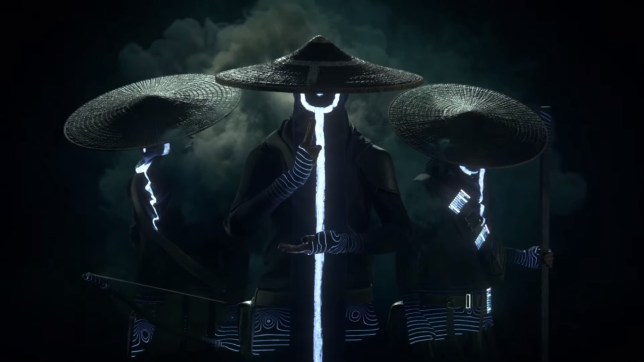 Bethesda's E3 2019 presser wasn't bad, but it lacked punch and focus. I mean, there's a couple of things we knew beforehand: The Elder Scrolls VI and Starfield wouldn't be showing their faces, so that's two major games that the publisher wouldn't be showcasing despite everyone chomping at the bit for fresh info. Also, Todd Howard showed up without his cool leather jacket, so almost off the bat it couldn't possibly live up to last year's effort. Seriously Todd, sort it out, mate.
Okay, so I exaggerate. Sort of. Nonetheless, Bethesda's on-stage ramblings this year just didn't have the same impact for me. There were more than a few wince-worthy happenings too, the most egregious of which being the obviously-paid shills that punctuated the air of the admittedly gorgeous-looking venue, with their immaculately-timed 'YEAHS!' and fist-pumping bollocks. I mean, shills are nothing new, but seriously, Bethesda, there's better ways to spend your dosh.
Bethesda E3 2019 Press Event Stumbles, New IP Wins The Day
Anyway, for me, the conference just lacked that 'Wow' moment. Yes, Howard acknowledged that Fallout 76 was a bit of a balls-up at launch (to which a round of applause followed, naturally), and it seems like the team are actually on track to deliver what people wanted back in November. Too little, too late? Time will tell. Then there's the obligatory DOOM Eternal and Wolfenstein The Young Blood; they both look great, but their was presence as predictable as the Great British Summer weather.
We also got a butcher's at The Elder Scrolls: Blades and The Elder Scrolls: Legends, the former now coming to Nintendo Switch and the latter a collectible card game. At this point in the conference though, both titles served as filler, a bit like the mid-way point on a progressive rock anthem. Pure fluff.
The biggest surprise for me, and the clear winner of the whole shenanigans, was undoubtedly Ghostwire Tokyo, the new horror-scented action game from Resident Evil mastermind, Shinji Mikami. Far removed from the post-apocalyptic grime of Fallout 76 and bombast of DOOM Eternal, Mikami-san's next effort isn't The Evil Within 3 like we imagined, but that's no bad thing (even though I'd love to see the series continue).
Ostensibly, it channels more of Square Enix's ambitious Murder: Soul Suspect than Resident Evil 4's spiritual successor. Paranormal activity and mysterious disappearances sound like a fine recipe for intrigue and cerebral shenanigans, and creative director Ikumi Nakamura was wheeled out to deliver a wonderfully refreshing blurb on the game —serving as a welcome juxtaposition to the somewhat muted effort by Bethesda execs up until that point.
Similarly, Dishonored team Arkane Lyon pulled the covers of its new effort, titled Deathloop. Focusing on two assassins stuck in a timeloop on the Black Isles, it's just the remedy for an otherwise predictable presser. Bethesda's biggest mistake was not showing off more on both Ghostwire Tokyo and Deathloop, which would have made far more of a compelling time sink than what else was on offer. Quake-Con's DOOM's time to shine; it would have been more interesting to see some deeper dives into fresh IP.
So, a functional but ultimately uninspired effort from Bethesda this year, with some sparkles of genuine interest throughout.
Be sure to keep up with our E3 2019 coverage here, and we'll be dissecting the likes of Square Enix and Ubisoft later in the week.