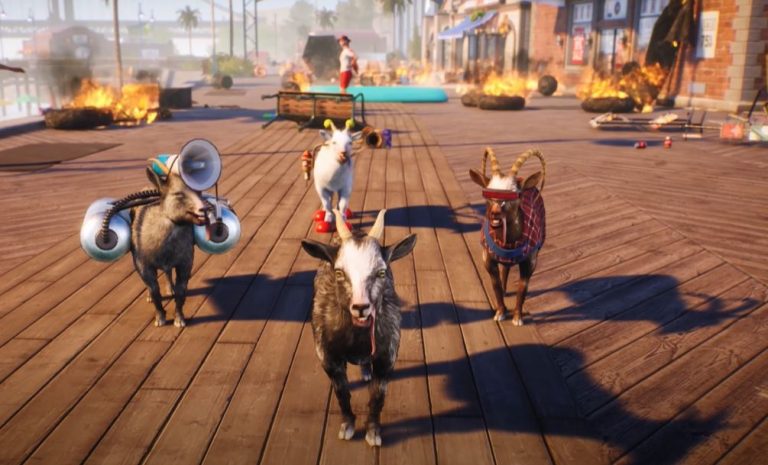 An advert for Goat Simulator 3 showcasing leaked footage from the GTA 6 leak has been issued with a takedown notice from Take-Two.
The tongue-in-cheek ad featured an NPC known as Shaun, among which superimposed the character into some B-roll footage from the GTA 6 leak, which obviously didn't sit well with Take-Two, which owns Grand Theft Auto developer Rockstar Games.
Needless to say, the ad's YouTube life was cut short, although it's hardly surprising — one has to wonder why Coffee Stain Studios included the GTA 6 footage knowing this would happen.
Related Content – Sony PS5 Complete Guide – Everything Explained About PlayStation 5 For New Owners In 2022
Rockstar hasn't revealed much info on Grand Theft Auto 6, other than it's officially in development. However, Take-Two has assured fans that the recent leak won't impact on the game's production in any way.
Interestingly, Microsoft said in its statement to the CMA that it expects GTA 6 to be released in 2024, which would tie-in with previous leaks pointing to a 2024/2025 launch for the highly anticipated crime epic.
Goat Simulator 3 was released in November 2022 for PS4 & PS5, and you can read our full verdict here.
[Source – GamesRadar]