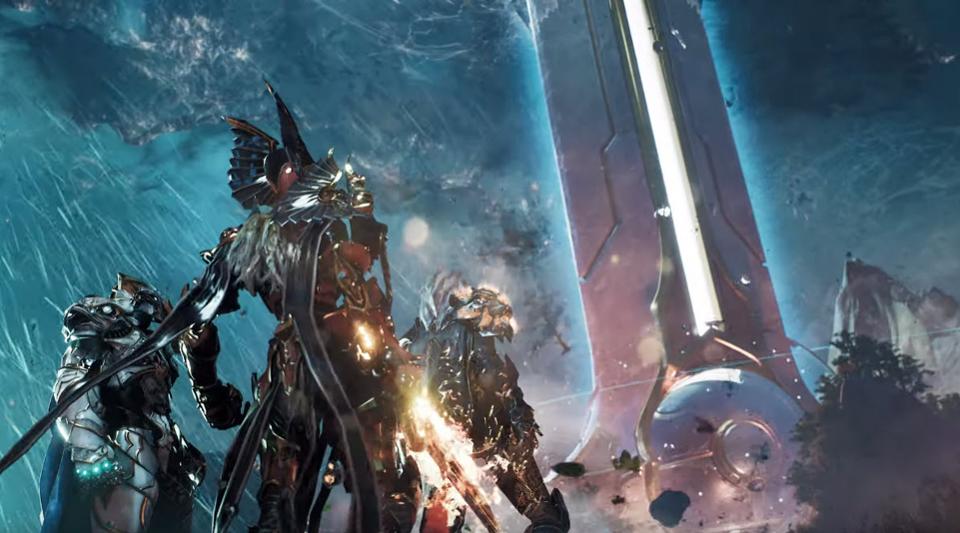 It appears that Godfall PS5 News will be coming soon as the official Twitter account has begun teasing some details from the game's lore, suggesting more details are coming at the PS5 reveal event.
The official Godfall Twitter account tweeted out an image of a small scrap of paper with the following text:
"It did not escape us that the Archons never worked together. It would be difficult for one of us to take on an Archeon and win. But unlike them, we were not alone. Even if they would not work together, we Valorians could. – The Upheaval, Book 12."
This text appears to suggest that we will be playing as the Valorians, which is who we see in the reveal trailer for the game and fighting against the Archons. This tease gives huge credibility to the multiple reports today that the PS5 reveal event is set to take place on June 3.
Godfall comes from Counterplay Games and Gearbox Publishing and is aimed at being a co-operative looter-slasher, launching exclusively on PS5 for consoles. The game was revealed at The Game Awards 2019 and has been surprisingly silent since then, despite some brief gameplay leaks earlier in the year.
Godfall is one of a number of PS5 games that were confirmed today as a part of Official PlayStation Magazine's latest issue. You can see our list of every PS5 game currently confirmed here.
Godfall launches this Holiday for PS5.
Source – [Godfall Official Twitter]